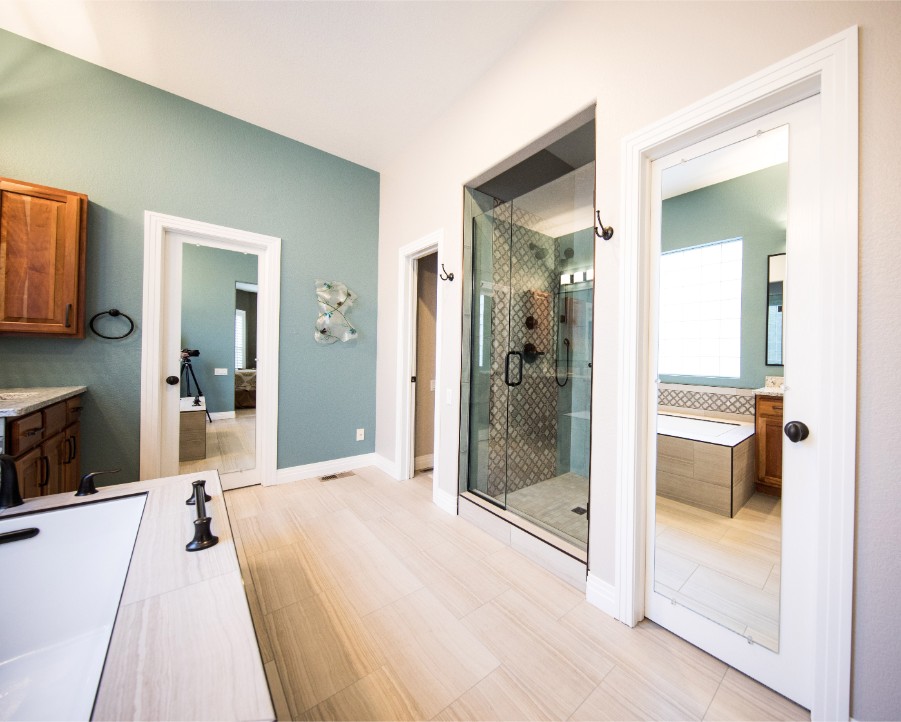 When you think green, what does your mind first turn to? Envy? Money? Nature? Green associates with all of these, making it a hue complex emotions — but ultimately, one of balance. Here are some green paint ideas that might bring some balance to your space!
Green works well in any room of any style, from bedrooms to kitchens, transitional to eclectic. Lighter greens, like lime or chartreuse, pair beautifully in modern settings, where deeper greens have a classic, traditional feel. And with green being color of the year, your green space is sure to be on trend.
Green Paint Ideas
Green loves black, white, orange and wood. It resonates with the colors on either side of the color wheel. This creates a scheme that simultaneously soothes and invigorates.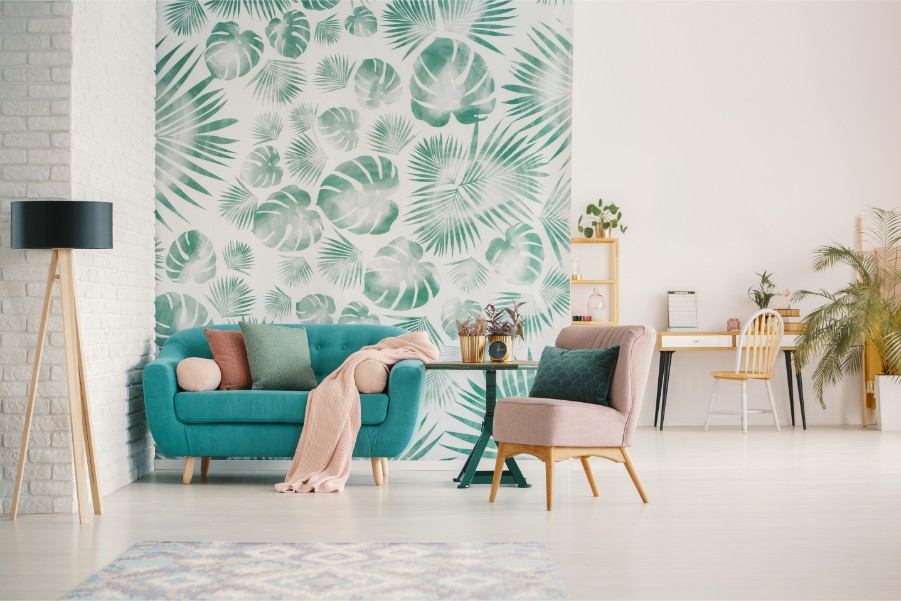 In interior design, this hue, from verdigris to sage, communicates peace and harmony with its grassy feel. Emerald, as in the room above, also evokes elegance.
If you're looking for energy, try a bold yellow-green, which rejuvenates with its bright spirit. Pair it with black and white for a color scheme that pops.
Show Me The Green
Sage, or its cousin celadon, is known for its soothing quality. Celadon got its name from a character in a French book, published in the early 1600s. The character dressed in sylvan green and was so popular, it spawned a fashion trend for years to come. So in love with the character were they, that Europeans took the name and gave it to the Chinese ceramics of that same, sea-mist hue.
Green blends the mental clarity of blue with the calm, positivity of yellow. Use it in a bedroom with black and white for a space that will start you off on your day feeling refreshed and ready to face the world.
The word "green" comes from the Middle English and Anglo-Saxon word "grene," which takes its meaning from "grass" and "grow" in German. It relaxes and soothes us, both physically and mentally. Studies show it can help lift depression and reduce anxiety. Harness the power's color by using a rich blue-green in a library or home office to foster clear thinking and focus.
Bring The Outdoors In
Green is the most common color in the natural world, making it a color most of us feel very comfortable around. In Feng Shui, it's the color of spring, of life and of new beginnings. But it's also associated with family health and wealth, making it a natural color for the kitchen, where the family gathers.
In a bright room, accentuate the light with lime-green walls. This soft citrus shade adds vintage style to this bedroom, which takes its cues from Palm Beach in the 1950s. Lime green, when balanced with wood and white, makes for a calm and happy space, no matter the season or weather.
Find Your Perfect Green & Order Free 8″ x 8″ Swatches</center
---