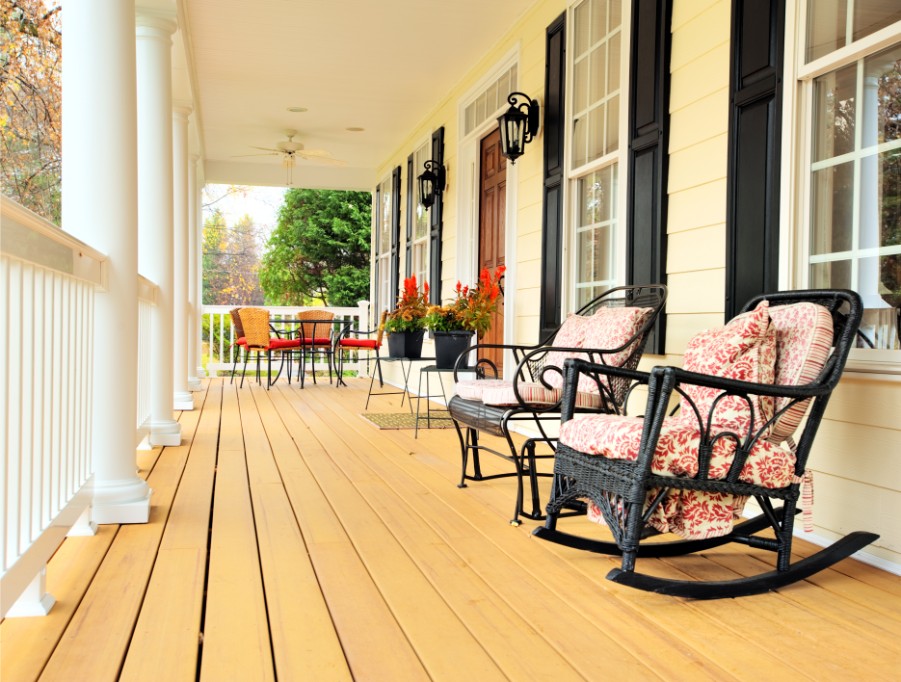 Over the last few years, exterior paint colors have weighed in on the pastel side. Think Robin's Egg Blue doors or pale greige walls. But we've been seeing a shift to a darker, more sophisticated palette: taupe or tan exterior house colors with black windows and trim.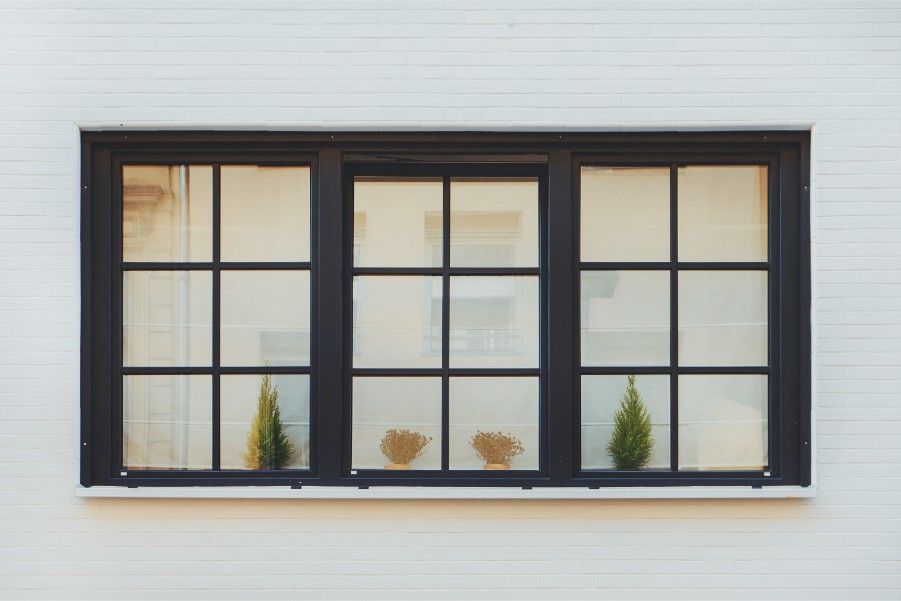 On this Tudor home, dark taupe gives the traditional silhouette a modern feel. The black trim and accents make it look like it's wearing elegant evening attire.
When you think black shutters, you often think of ho-hum white exterior paint. But darken the hue just slightly — to this creamy tan — and it's like adding garlic to a dish. Suddenly, you've taken things up a notch!
You'll often see this exterior color scheme with white trim. The white's crisp, clean lines make the black accents really pop. And the combo brings out any older home's charming style.
The trick when using this color combination (well, every color combo, really)  is to pay attention to the details. If you use black shutters, tie them in with black shutter dogs, light fixtures and porch accessories, for a done-by-a-designer look.
Most brownstones go for traditional colors, but this one swerved away from the crowd, going for a more modern exterior color scheme.
Even new-build homes look great in this combo. The taupe-white-black exterior color scheme brings out the best of this home's transitional lines.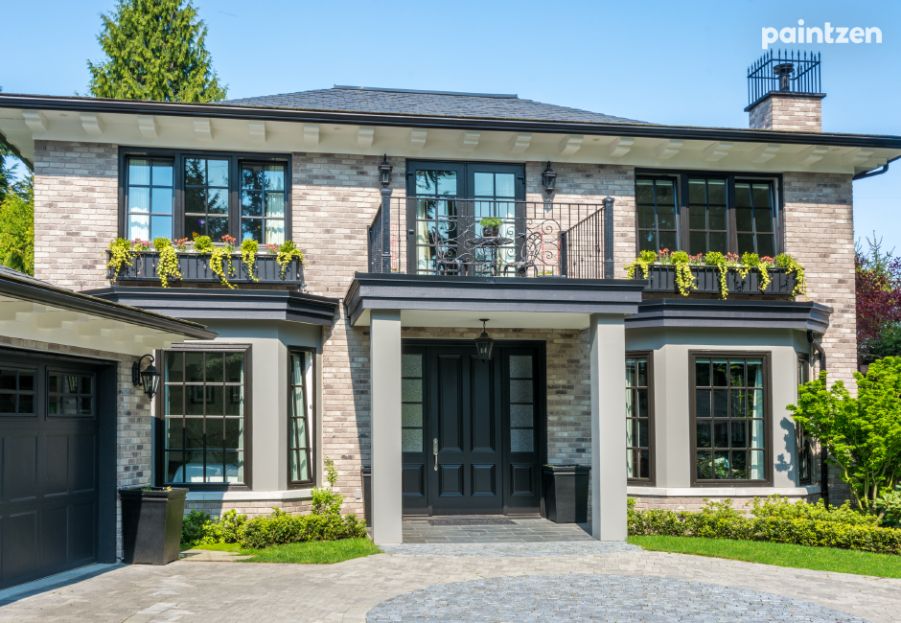 This beach-side house shows how this hot color combo also works with a green undertone.  Paired with a creamy trim and black windows and doors, the greenish-tan looks fresh and exciting.
The great thing about this exterior color scheme is that it scales up or down. Unlike some tones, which might be too bright for larger homes (like blue or yellow), a tan, white and black combo work on any size house. Their strength is in showing the architectural details.
Are you looking for the latest color combinations for the outside of your home? Visit samples.paintzen.com, where you can upload a photo of your home and try on new paint colors, or browse color galleries till you find the exterior color scheme that makes your heart sing.