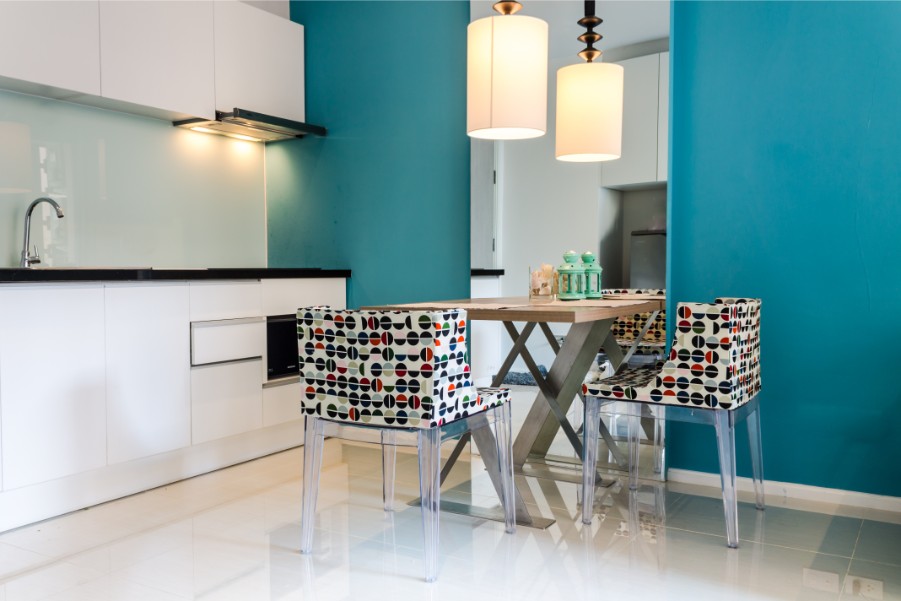 Though beige, greige, and gray often take center stage, jewel paint colors are reasserting themselves into the public eye! If you're looking to bring this trend home, consider one of these gorgeous paint colors.
Forest Green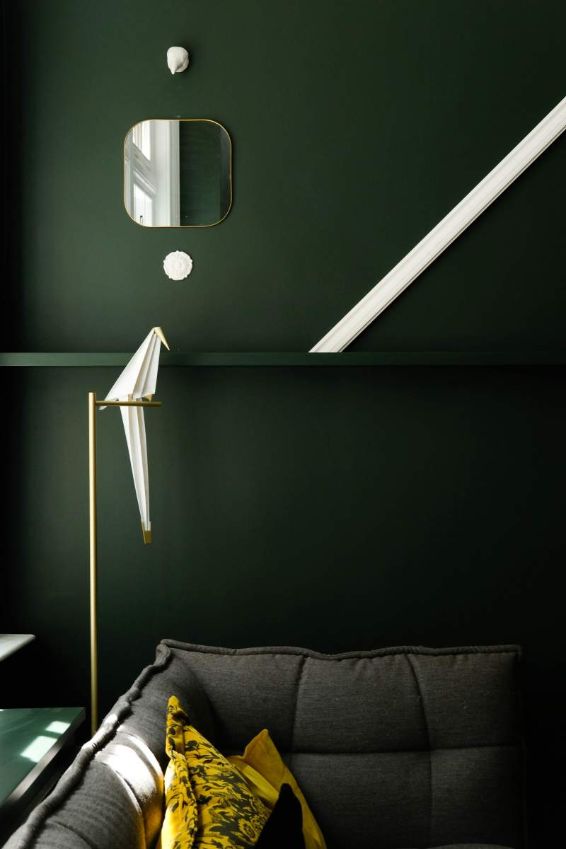 We love this color almost as much as we love this vivid, emerald green. It plays particularly well with black, as in this foyer, with its black hallway table and front door.
Wild Plum
Wild Plum is a one-of-a-kind fuchsia, and it's only for the fearless. Here, it graces bookshelves done in a high-gloss paint. Paired with the curtains and the cream-colored chair, it gives the room haute couture style
Indiana Clay
If you're looking for an orange that leans toward red, try Indiana Clay. This rich tone lets you bring home the warmth of the Southwest.
Million Dollar Red
Million Dollar Red is one of those red paints that looks like it belongs in a 1920s Paris smoking lounge. Bring on the gin and Gauloises and you have a night you'll never forget.
Flirtatious
A few years ago, Monticello repainted their dining room chrome yellow, to better match the color that was likely used when the house was built. You can get this same bright, neoclassical color with a color like PPG's Flirtatious.
Put the jewel in the crown of any room by choosing one of these rich, saturated colors. If you're not sure, order some free 8″ x 8″ swatches to see if a jewel paint color would look good in your space.
Get A Quote For Your Paint Project
---