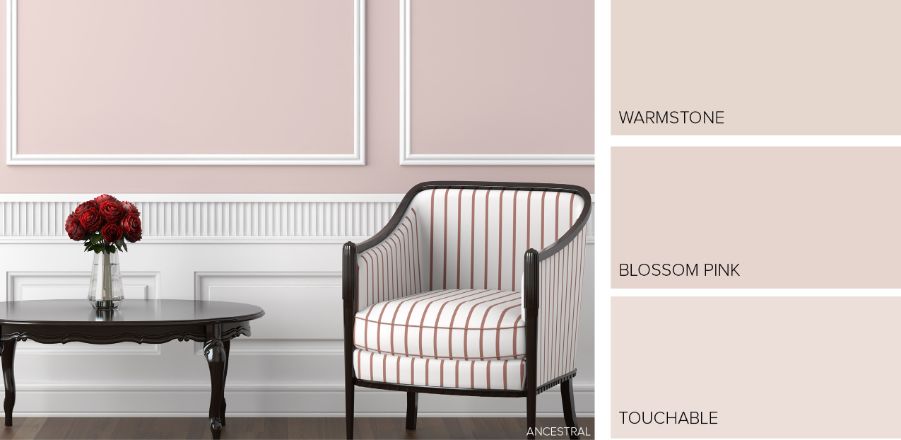 Pink, in all its wonderful shades, has been on the rise. You may remember last year's obsession with Millennial Pink, a combination of blush pink and salmon, that was seen everywhere from fashion runways to furniture stores.
In 2016, Pantone surprised the world and released two Colors of the Year. One was pink! So here are the best pink paint colors according to Paintzen!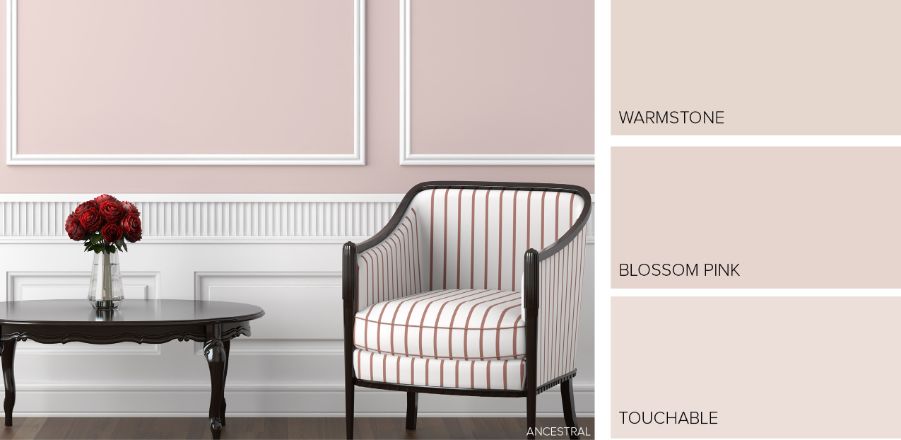 Pink has been a staple in home design and decor for quite some time. Paintzen professional painters have used pink in everything from baby nurseries to funky, feminine dorm rooms to pastel powder rooms and luxurious living rooms in shades of mauve; pink makes its way into many home paint palettes.
Modern Pink
Pink is a popular shade for those looking to achieve the Modern Farmhouse look, specifically PPG Paints Tangy Taffy & Sunstone, as well as anyone looking for a soft, warm, welcoming wall color. Although it falls under 'reds,' our color consultants believe pink can act as a versatile neutral. Shades like Warmstone and Touchable can easily be used as a warm and cozy base shade. Play up the pink undertones by added shades of darker pink or deep reds.
Pale Pink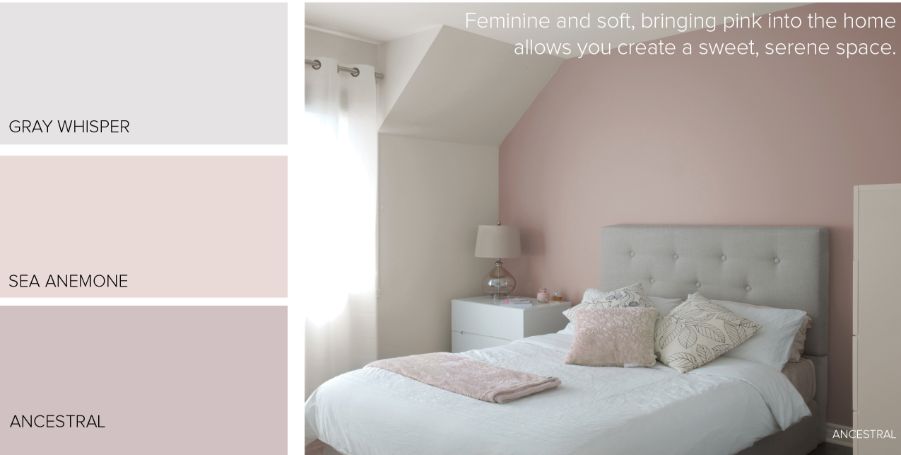 Some paler shades with purple undertones, like Ancestral or Gray Whisper, make great options for bedrooms. These colors pair well with cooler colors, like silvery-white and gray, and can create a space that feels serene. Love this look? Paintzen interior painters and color consultants can help you choose the perfect shade of pink to paint your bedroom.
Pink in Action
Just last year, Paintzen partnered with the design team at Laurel & Wolf to repaint JustFab's studio in the shade of pale pink associated with their brand. Paintzen also added the color to some corkboard where the team planned to hang artwork and display some merchandise. The look is sophisticated and glamorous.
Before, "[the room] was a working area of our office with desks and computers in it for the fashion and tech teams," said Kira Cohen, JustFab's Director of Public Relations. "Now, we use it for everything from meetings with bloggers and product shoots, to brainstorming ideas for future collections.
Try PPG Fresco to get a similar look to JustFab's office.
Click here to download our Most Popular Shades of Pink Cheat Sheet, featuring more PPG Paints!
Paintzen will send you free color swatch samples to get a closer look at your favorite PPG colors. If you want to see any of these shades up close, get started today by contacting a Paintzen paint consultant.
Once we've helped you find your perfect shade, visit Paintzen to get a free and instant quote to paint your home! We have top-rated, local painters in your area ready to start your project in as few as 72 hours, and we'll deliver all the paint and supplies to your door on the day of your project.
---