WHY
A new coat of paint is the best way to transform your home's interior. Whether you need your whole house painted or you just want to freshen up the living room paint with this year's PPG paint color of the year, Paintzen interior painting services are equipped for all of your painting needs.
HOW
The professional painters on our platform have years of experience painting houses and other residential interior spaces. Tell us the requirements of your paint job and select a paint color after using our color consulting services. Then you can get your free and instant online quote.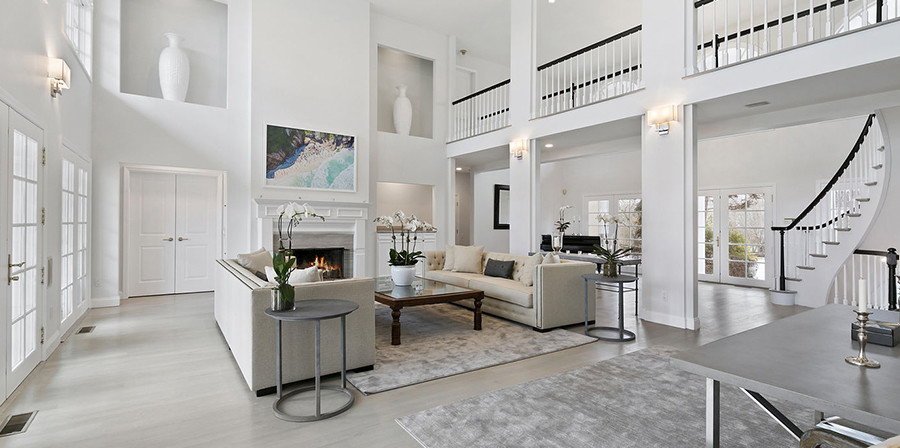 REVIEWS
"Very efficient service; great website that allows you to compare paint colors; and the painter was very professional and efficient."
— Steve H.
REVIEWS
"Professional, punctual and excellent workmanship. Great value and took out all the time consuming headaches involved when embarking on a project like this."
— Prath R.
Adding a fresh coat of paint can completely transform a home's interior. So whether you want to clean new coat of paint to hide some wear and tear or you want to get explore different paint colors and embrace new design trends, painting your walls can dramatically improve your space. Paintzen's interior painting services is a simple process. We will handle all of the logistics of your painting project and make sure it's a job well done.

GET STARTED
HERE'S WHY MORE AND MORE CUSTOMERS HIRE US EVERY DAY.

QUALITY
Paintzen stands behind our work with our 100% Satisfaction Guarantee! We are proud of our interior painting services and want to make sure you are satisfied with your home's interior when we are finished. 

EXPERTISE
Our licensed, insured, and experienced paint contractors are equipped to handle your home's interior, from living room walls to full home jobs. The crew will arrive prepared to deliver a beautiful paint project.

ACCESSIBILITY
Clients are assigned a team to handle the logistics of their residential interior painting project. Streamlining communication means we can ensure clear, concise direction, and high quality for each painting project.
NEED A LITTLE MORE INSPIRATION?