WHY
Having a house painter add a new coat of paint is the easiest way to transform your home's interior. Whether you need your whole house painted or just want to freshen up the living room with this year's PPG paint color of the year, Paintzen interior house painting services are equipped for all of your painting needs.
HOW
The professional house painters offered on our platform have years of experience painting houses and other residential interior spaces, like apartments. Get a free and instant house painting quote by simply telling us a little bit about your house painting project and we can get started in as little as a week.
REVIEWS
"Very efficient service; great website that allows you to compare paint colors; and the painter was very professional and efficient."
— Steve H.
REVIEWS
"Professional, punctual and excellent workmanship. Great value and took out all the time consuming headaches involved when embarking on a project like this."
— Prath R.
House Painting Process
House painting is a job we usually reserve for a weekend. But when all the steps and tools necessary start to add up, painting your house can become overwhelming. Here is a brief overview of what painting looks like with Paintzen.
Select Your Paint Color: Choosing your paint color may be more difficult than you expect. With seemingly endless options and all the different shades of white, how do you start? Paintzen's samples portal offers a curated selection of our favorite paint colors.
Cover the area: We don't want dust or paint getting where it doesn't need to be. Our house painters' first step is to lay drop cloths and plastic over the floors and furniture in the space we are painting.
Prep the Walls: Since a smooth wall surface makes for better paint adhesion, our house painters will then prep the surfaces before painting.
Apply new paint: Our expert house painters will next apply your quality paint. The time of this step depends on the surface and the paint, but our painters will make sure to work quickly and efficiently.
Clean-Up: We want to make sure your house looks like new and that includes our house painters cleaning up after our paint job.
Interior Spaces
This said, walls are relatively easy to paint when you are just doing a simple coat. But there are surfaces to paint that require more nuance than we realize: Wainscotting, doors, trim and crown molding, and cabinets, to name a few. And then depending on the rooms you are choosing to paint, you'll need to use different finishes that are appropriate to those spaces.
Bedroom Painting: It doesn't get more personal than the bedroom. It's the space where we spend a third of our lives. So why not give it the love and paint it deserves.
Bathroom Painting: The bathroom is one of the smallest places in our homes, meaning we usually forget about it when decorating. But, it also deserves some love and care. The proper paint will not only beautify your bathroom but make it last longer.
Kitchen Painting: Something as simple as a fresh coat of paint can make a huge difference in your kitchen. Whether you are painting your cabinets or freshening up the walls, it's an affordable way to renovate your kitchen.
Living Room Painting: The living room requires a bit more care and thought to make it the welcoming place it's supposed to be. Coordinating that with the rest of the decor is also important.
Hallway Painting: If we think about it we may use our hallways more than any other space in the house. So give it an upgrade with a durable paint that can handle all the traffic.
Entryway Painting: Everyone comes through the entryway, so make a strong first impression with the right paint color.
Interior Painting Services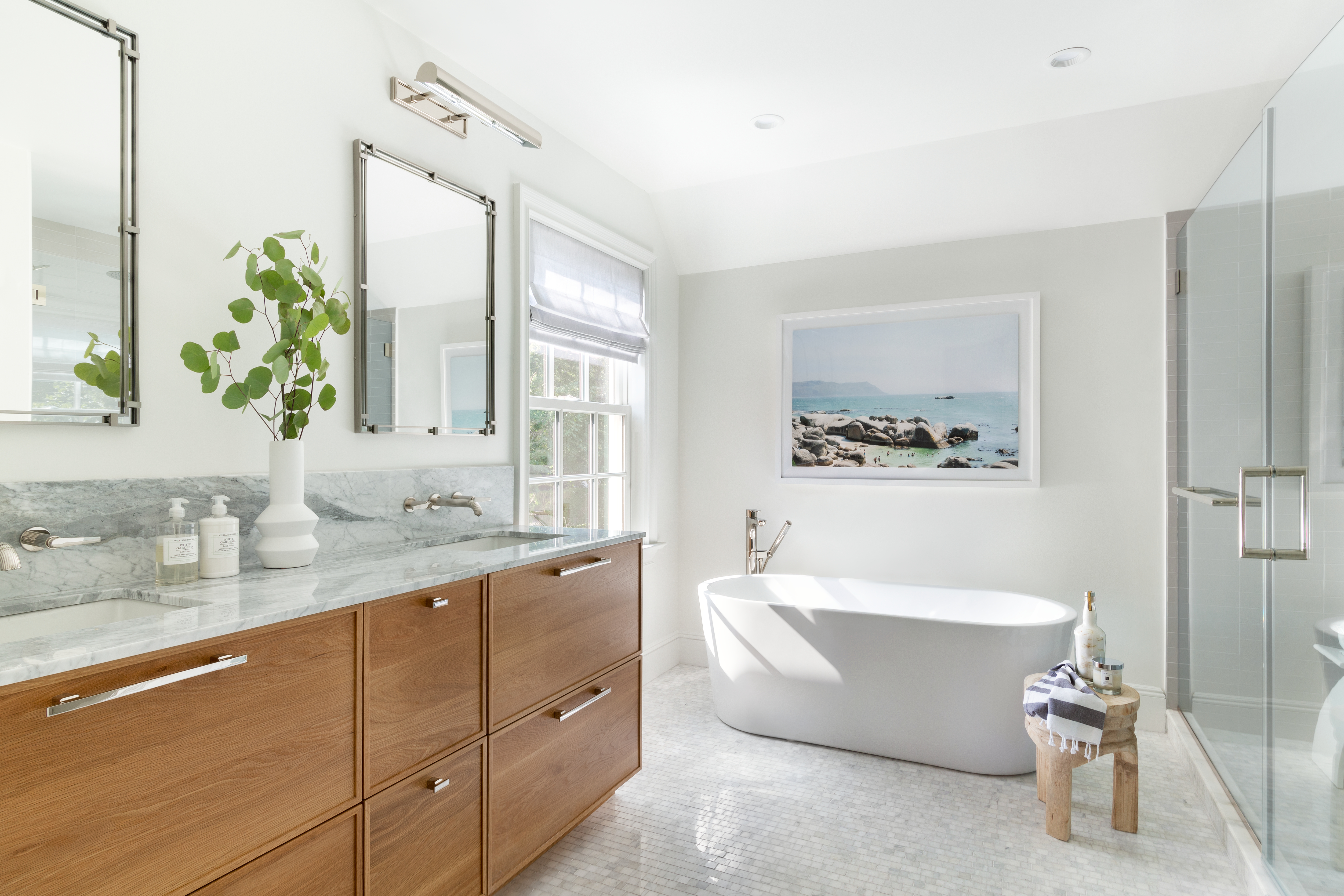 Paintzen's interior house painting service is a quick and easy way to complete your painting project. Painting your home shouldn't feel like a chore. That's why Paintzen has simplified the professional painting experience to make interior house painting easier than ever. Our house painters will handle all of the logistics of your house painting project and make sure it's a job well done.
We Offer
Apartment Painting
House Painting
Back to White Painting Projects
Accent Walls
It's clear that adding a fresh coat of paint can completely transform a home's interior. So whether you want a new coat of paint to hide wear and tear or you want to explore different paint colors and embrace new design trends, painting your walls can dramatically improve your space.
Our House Painting Contractors
Paintzen matches every project with a house painting contractor near you whose skills match the specific details of your job. To join our platform, house painters must have:
At least 5+ years of painting experience
Necessary local licensing and insurances
And quality reviews
The house painting team that arrives to complete your job will be familiar to your town or city, allowing them to start jobs faster and be more fluent in local processes.
Because we work hard to find and use the best house painters, we stand behind their work with our 100% Satisfaction Guarantee.
Hire a House Painter Near You
Gone are the days of handling multiple estimates and spending your time on walkthroughs with house painters! You can book your job online or over the phone. With your project, not only do you get a house painter, but you also get a dedicated Project Coordinator. They will be available to support you every step of the way, whether you need any last-minute changes or help to answer any questions about your paint job.
GET STARTED TODAY!
HERE'S WHY MORE AND MORE CUSTOMERS HIRE US EVERY DAY.

QUALITY HOUSE PAINTERS
We are a nationally recognized brand that works with house painters who will meet our high standards of project execution and 100% Satisfaction Guarantee.

HOUSE PAINTING EXPERTISE
We are a reliable resource for all things house painting and wall coverings. Paintzen has revolutionized quoting with new technology, perfected project coordinator and execution, and continues to remain fluent in industry trends.

ACCESSIBILITY
Our house painting customers are provided a central point of contact in their Project Coordinator, making your projects run efficiently. We're regularly available to communicate with customers throughout their project journey.
NEED A LITTLE MORE INSPIRATION?