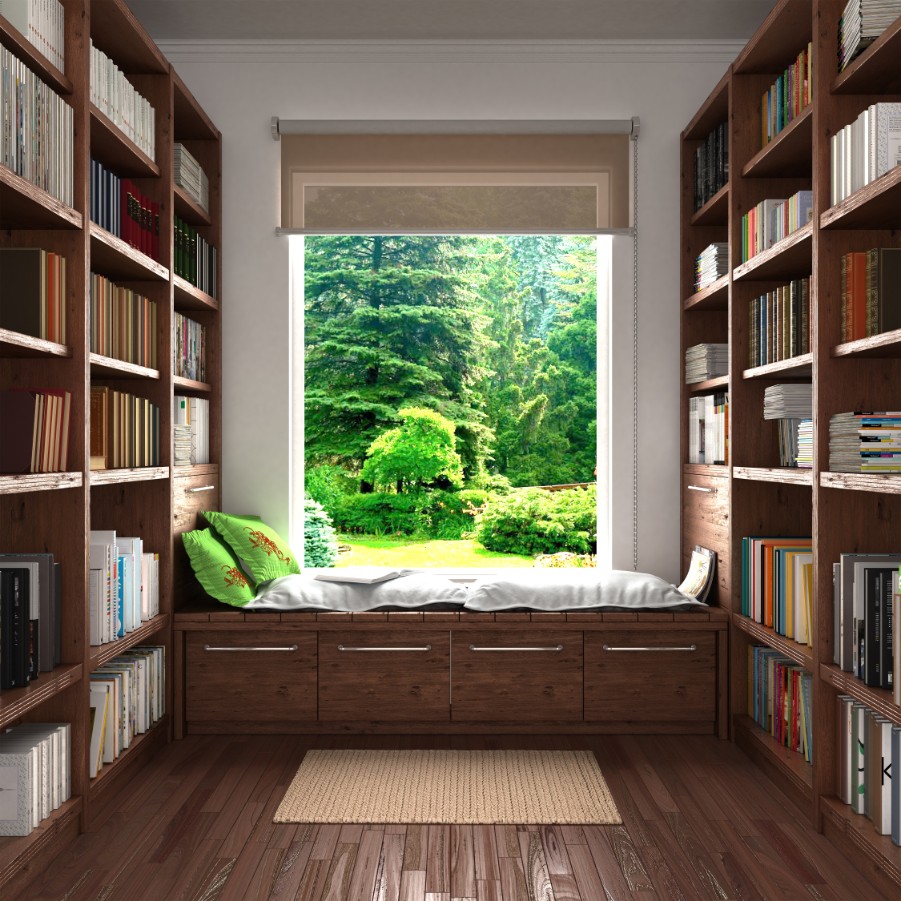 Home libraries may be quiet spaces for reading, relaxing, and reflecting, but that doesn't have to mean boring. You can create a reading area that reflects your personality by drawing color into in a variety of ways, from the walls to the books. Here are 8 fresh ideas for using paint colors for a home library.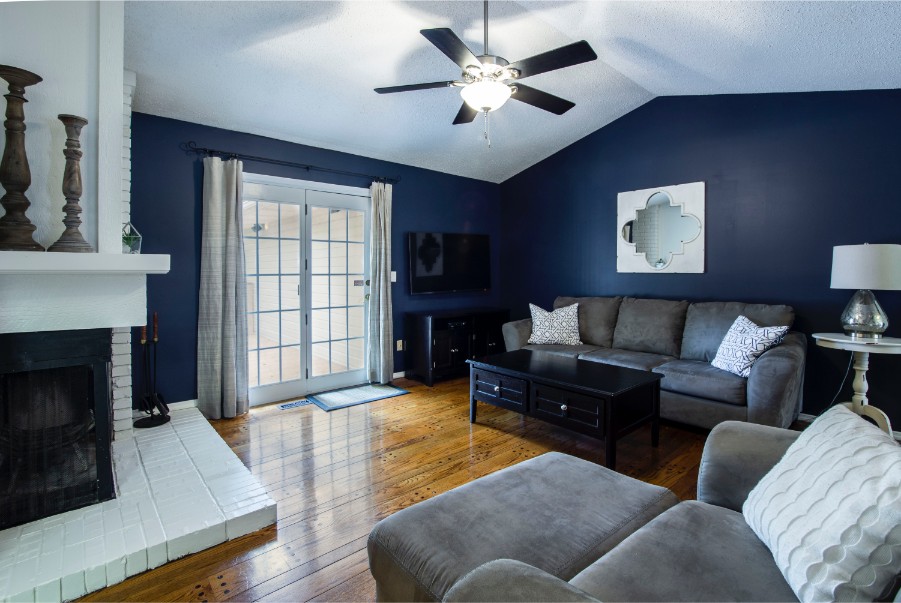 If you love a sophisticated, elegant space, consider black walls, like Napoleon or the Gray Flannel. This dark hue gives your home library the feel of a men's club, both upscale and welcoming. To offset the dark walls and show off the beauty of your room's architectural bones, paint the ceiling, crown molding, trim and built-ins off-white (Delicate White would be beautiful).
Continue the Pinterest-worthy black trend by painting your shelves black, rather than the traditional white. Black paint makes them visually recede, drawing the eye to the books and furnishings — a wonderful idea if you want to spotlight something like these Louis XIV chairs.
This small library is big on style with its glossy teal walls, ceiling, and shelves. When you paint everything the same color it creates a unified visual flow, allowing the eye to travel the space unimpeded. A monochromatic color scheme makes a small room look bigger, even if the paint is darker. Stack coffee table books horizontally rather than vertically, then hang small accessories from the shelves (a pretty framed picture, an herb wreath) to personalize the space.
Whether you're a fan of backward books or not, they sure do look cool in this minimalist library. We love the floating shelves.
Rich, deep green is such a soothing color, perfect for the quiet environs of a home library. Try painting walls and shelves the same color — try Billiard Green — then do the rest of the room's trim and the ceilings in white. Use this trick if your shelves aren't built in but you want them to look like they are. Pairing green with cheeky leopard-print accessories keeps any room from taking itself too seriously.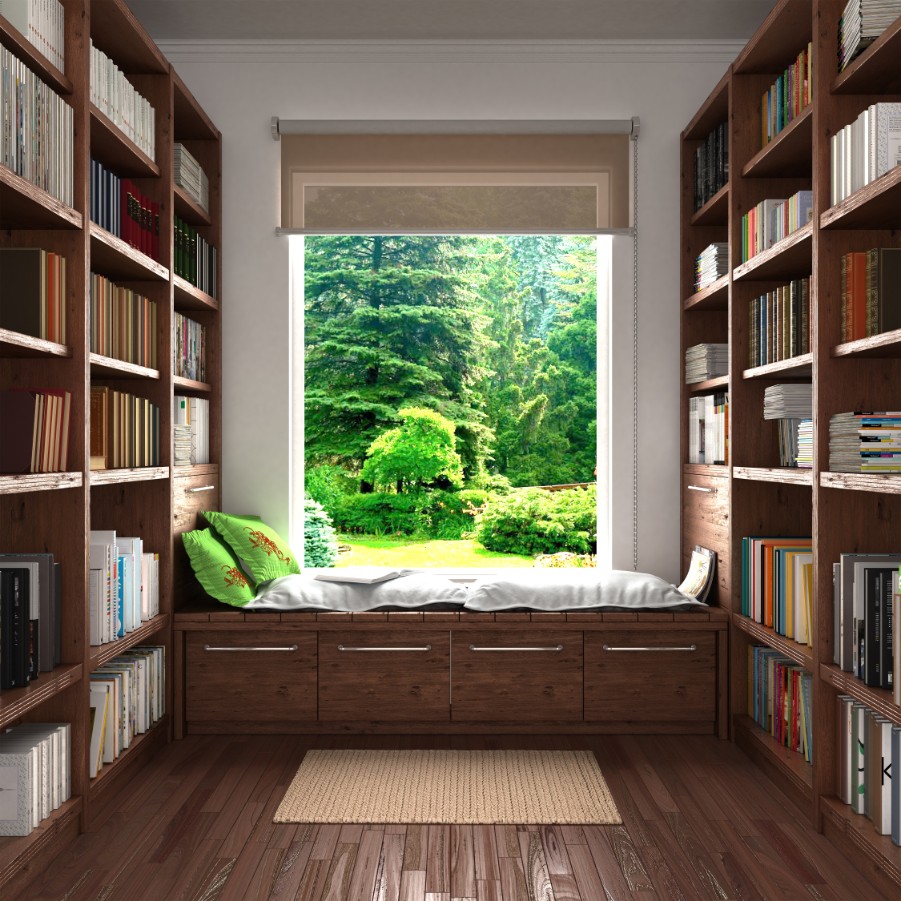 For fans of modern and contemporary spaces, try white paint and a light floor, then add natural wood to warm it all up. Another way to warm it up? Built-in shelf lights. They're a great way to highlight favorite books and accessories. If the wiring in the lights isn't an option because you live in an apartment, just use stick-on, battery-powered puck lights.
We're dubbing this window the "book tower." Place your books on the floors and stack them up as furniture themselves.
Order Free Color Swatches
Get A Quote For Your Paint Project
---