WHY
Installing wallpaper is an easy way to completely transform a room with stylish and complex designs. Wallpaper is having a getting a second life right now, with improved application technologies and more vibrant and intricate styles. Wallpaper installation, however, is still a difficult task to complete properly on your own.
HOW
Preparing walls for installing wallpaper, applying it evenly, and removing previous coverings without damaging the walls beneath should be done by a professional. Paintzen has vetted our painters to make sure they are experts in wallpaper installation. With our free online quote and our quick work, our professional wallpaper installation services are unbeatable.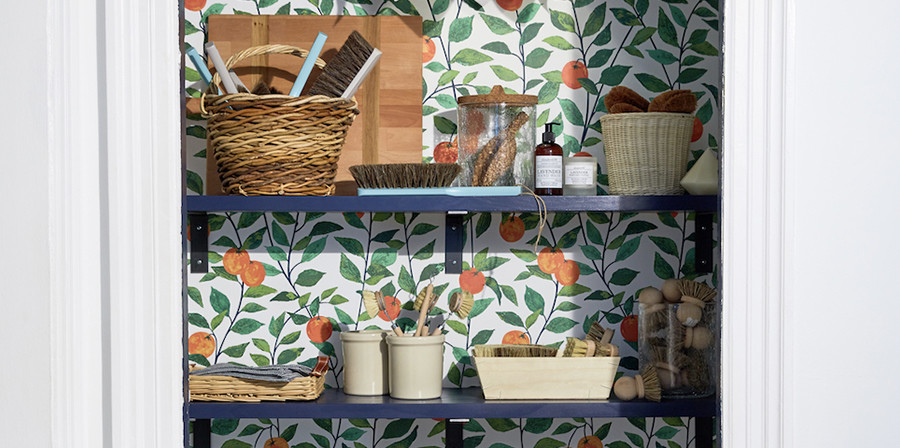 REVIEWS
"I had two small projects to hang wall paper on accent walls in two separate rooms and they gave us a fair quote. They were timely and did a stellar job! Their attention to detail and making sure the patterns lined up was excellent, it looks seamless!"
— Kristi E.
REVIEWS
"Professional, punctual and excellent workmanship. Great value and took out all the time consuming headaches involved when embarking on a project like this."
— Prath R.
Sometimes, simply changing the wall color isn't enough. Wallpaper allows you to bring new patterns and textures into life on your walls! Choosing to install the wallpaper as part of your home renovation project opens the door to endless possibilities and decor opportunities. Paintzen's professional wallpaper installation service can hang any style you choose - and because they're vetted with years of experience, we can promise a quality application every time that is backed by our 100% Guarantee!

GET STARTED
HERE'S WHY MORE AND MORE CUSTOMERS HIRE US EVERY DAY.

QUALITY
We stand behind our work and our 100% satisfaction guarantee! We provide transparent pricing and if anything isn't perfect, we return to fix it at no cost to our customers.

EXPERTISE
Our licensed, insured and experienced contractors are equipped to handle any size project, from new construction to full home renovations. The crew will arrive along with all high quality supplies delivered right to your location in time for your project.

ACCESSIBILITY
Clients are assigned a dedicated Project Manager as the single point of contact for all locations, coast to coast. Streamlining communication means we can ensure clear, concise direction, and results for each location.
NEED A LITTLE MORE INSPIRATION?