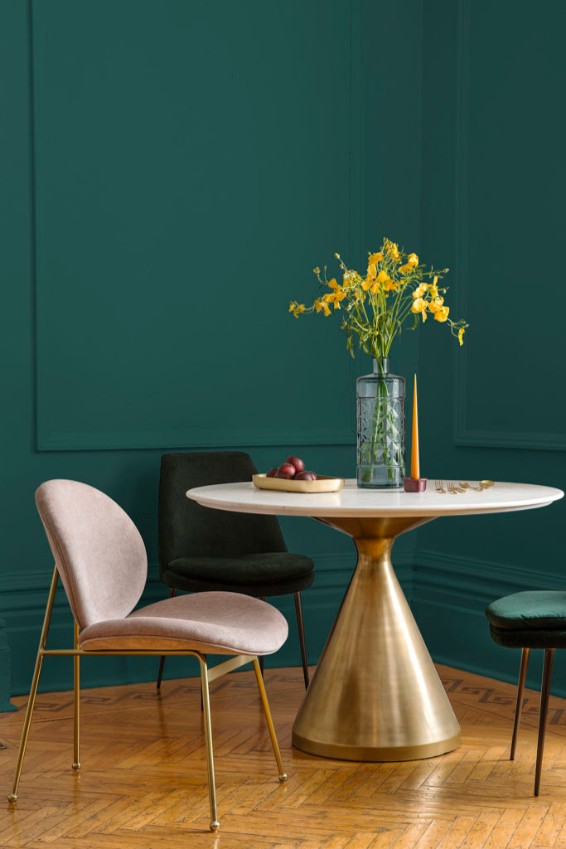 Paintzen wants to dive into the color green. With many popular shades of green, this paint color is quite popular.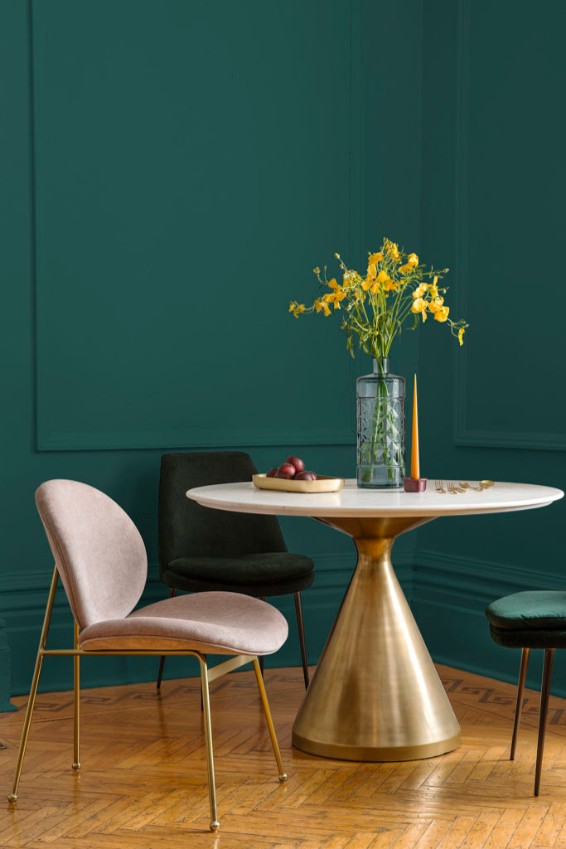 Go Green
Over the past few years, with the rise of jewel tones, the color green has been emerging as a go-to shade for home painting projects. While it may not seem like the perfect color, green is an extremely versatile color and easily fits into either subtle or vibrant paint palettes.
A few years ago, PPG Paints chose the color Paradise Found as the 2016 Color of the Year. They were ahead of the curve on this trend, and that easy, laid-back shade of green infused with blue undertones began to pop up everywhere, on both house exteriors and interiors, kitchen cabinets, painted shiplap, and DIY projects everywhere.
Pantone then announced their color of the year was Greenery, a vibrant yellow-green shade that graced fashion runways, art shows, and more. It's a recognizable shade among major brands – Spotify, Shopify, and Groupon brought this shade even more into the public eye; PPG paint colors like Asparagus and Green Pear would be good choices for those looking to mimic this iconic shade.
And when PPG announced their 2019 Color of the Year, Night Watch, they brought it back to green.
Leaves of Inspiration
The world is having a moment with green overall, and the range of shades available provides a vast palette to work with. Brighter shades are disruptive, exciting, and full of life – breaking up the standard day-to-day and bringing enthusiasm to otherwise mundane paint palettes. PPG Peacock Green, which was part of one of our seasonal palettes, is bright and bold (and pairs well with gold!); and is one of our favorite recommendations for front door color.
The above room is in a Midtown Manhattan apartment and was painted by one of Paintzen's professional paint crews. The homeowner used her accent colors as "inspiration pieces" for choosing her paint color, and decided on this lovely, calming shade of minty green to complement her small space! Try PPG Echo for a similar look, and get a quote to paint your living room here.
More subdued muted shades provide a sense of tranquility, relaxation, and overall "zen." These greens are evocative of nature and harmony – a perfect paint choice for bathrooms and other areas where you intend to de-stress.
Try Royal Hunter Green by PPG to achieve this 'Modern Farmhouse' inspired look above!
Some greens are so neutral they hardly seem green at all, like French Gray Linen. They feel more beige or gray, but their green undertones make them compatible with both warm and cool hues; this makes those gray-greens popular for anyone who likes to embrace a full spectrum of color.
Popular Shades of Green
Get excited about green with this inspirational video!
Or click here to download our Most Popular Greens Cheat Sheet to help guide you on your journey to the perfect shade of paint.
If you need a closer look, just let us know! Paintzen will send you free 8″ x 8″ swatches. Be sure to test out your paint colors in all different light so you know exactly what your color will look like!
Once you've found your ideal shade of green, consider Paintzen for all your interior and exterior painting needs! We have hand-selected, top-rated local painters, and supply high-quality PPG paints on every project. Get a FREE, online paint quote today!
---