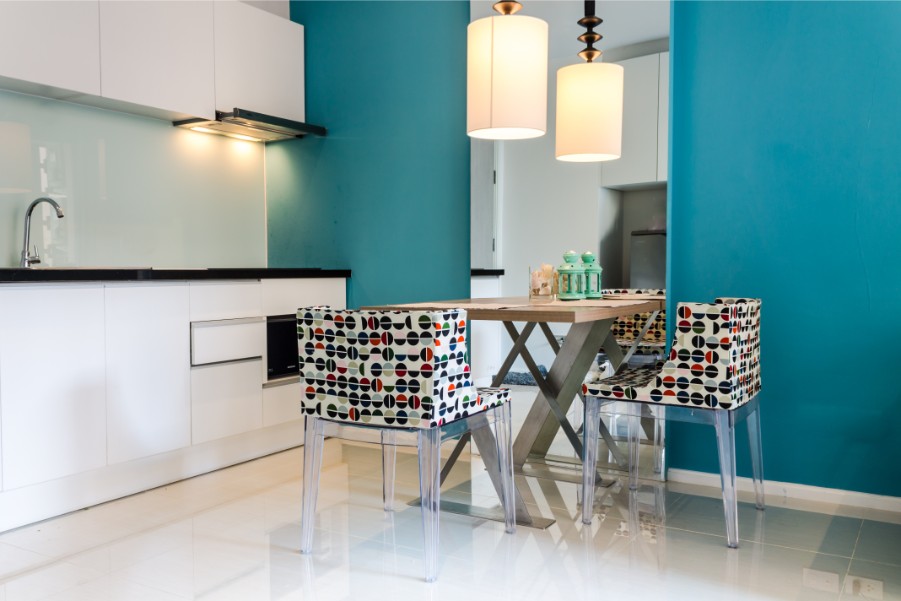 Lack of natural light can be a problem in many homes. Whether it's because of your garden or some trees, or the lack of windows in your city apartment. Maximizing the light in your space often concerns an understanding of LRV paint or paint that reflects light. Paintzen interior painters and color consultants can help you choose the right paint color for your room with little natural light.
LRV – Choose bright, light-reflective paints
Most paint has a Light Reflective Value or LRV number.
A Light Reflectance Value (LRV),  measures the total quantity of light reflected or absorbed by a surface, or the percent of light a color reflects. White will have a high LRV of 100, and black will have a low LRV of 0.
Paintzen's professional house painters and color consultants will help you decide on your color choices and if the LRV is right for your space and for the amount of light you want.
If you are looking to bring sunshine into your life, have Paintzen's interior painting service, use a yellow to mimic the feeling of warm rays on your face. To brighten a dark space, our color consultants usually recommend a paler yellow. Contact us today to see if a color like Joyful from PPG is right for you.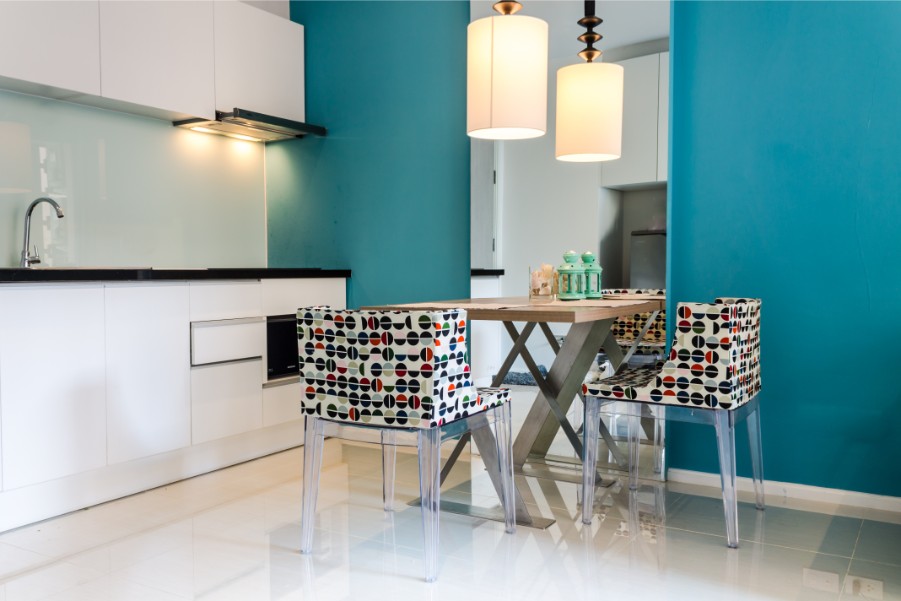 Bold colors can also brighten a room if you're going for an energetic, dramatic look. Rich, warm colors can absorb shadows in dark places and help them seem cozier. If you like how this deep teal kitchen looks, our Paintzen house painters can paint your kitchen and cabinets.
Pay attention to finish
Our professional interior painters can also make recommendations on what kind of finish should be used in your space, as some finishes absorb more light and others will reflect too much light and can draw attention to dings in the wall.
Want the perfect paint for your home's low-light areas? Order some free samples from samples.paintzen.com to find the right color for you.
---