10 Summer Paint Colors You'll Want All Year Long
The colors of summer are as beautiful a mix of bold and pastel hues as the season itself. Here are the 10 hottest summer paint colors that are fit for all seasons!
Peach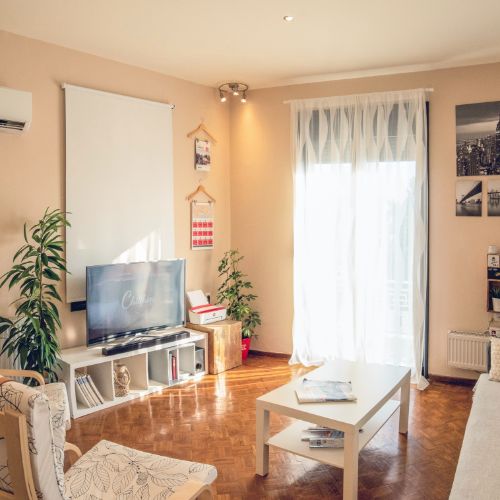 Last year's surprising pastel was blush — this year, it runs along the lines of orange and melons. As juicy and refreshing as the fruit, this pale sherbet hue brings life to any room. Pair it with leafy green and turquoise to keep it up-to-date.
Chalky Blue
Because of its nautical heritage, navy is always the color of summer. But this year, nautical's shipshape shade is taking a vacation. Walls have gone from navy's deep blue to denim — the color of the perfect pair of old jeans. Linen and creamy white bring out this true-blue's softer side.
Jade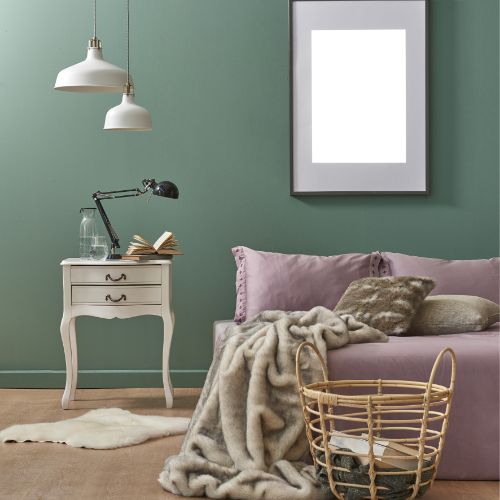 Jade green is a quieter version of the jeweled emerald tones we've seen the last few years. This grayed-down green makes a quiet backdrop for a bedroom when paired with charcoal and white. Make your bedroom an oasis with Spruce Shade.
Teal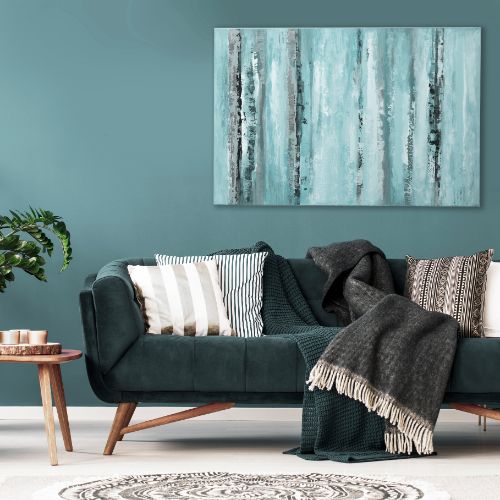 Teal, the color of deep ocean waters, brings a sense of cool on even the hottest days.
Soft Yellow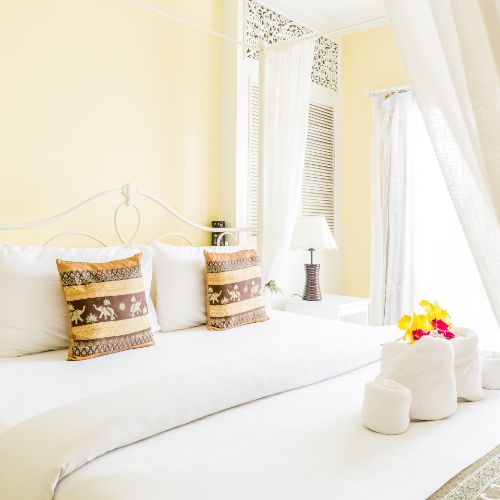 Colors from the '70s are in the spotlight again, especially an almost-harvest gold. This versatile hue warms any room and can go from traditional to Bohemian by its accent colors and furnishings. Pairing it with brown, beige, and peach makes this bedroom cozy and approachable.
Red Delicious
While we might call this cherry red, it's also cheery red. This bold, memorable red paint color enlivens a room (and your appetite — go easy using this in kitchens), giving it a look that's both traditional and energetic. Crisp white is its BFF.
Powdery Gray-Blue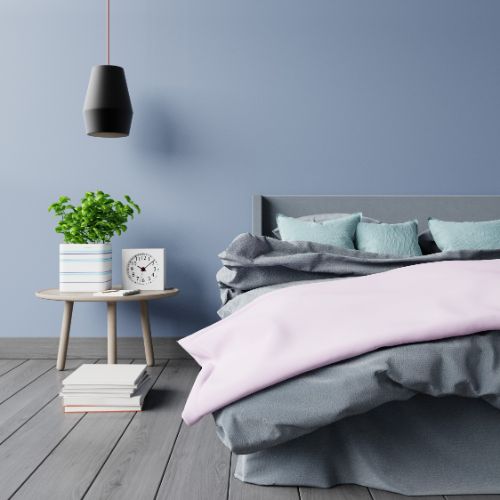 While we've all seen (and painted) our share of greige and gray walls, this year, the color is slightly off-center. This powdery hue — somewhere between gray and blue (try Blue Beard) — instantly calms a space, turning a bedroom into a dreamy retreat.
Palest Violet
Violet's feminine side makes itself known this season in its palest, pastel glory. More a suggestion of color than the color itself, it recedes to the background and can be easily overpowered. So pair it with lots of white and an equally pale gray to make sure this pretty shade doesn't get lost.
Blue
Like navy, turquoise is a perennial summer favorite. It calls to mind walks by the beach and 1950s postcards with flamingos and sunsets. Its vintage vibe seems made for midcentury modern furnishings.
Coral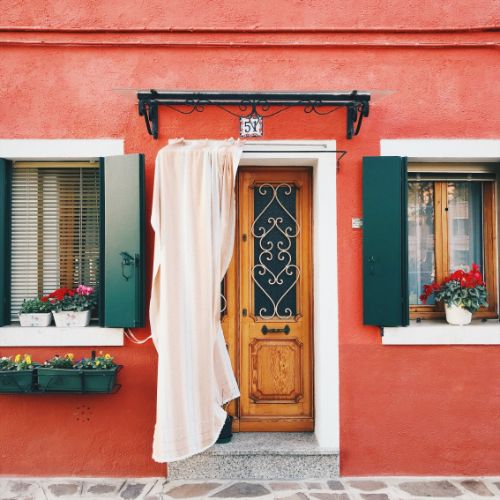 Coral is cantaloupe's grown-up cousin, deeper, richer, and somehow more sophisticated. It's beautiful with cranberry or red but look how those green shutters pop against it.
Are you ready for a new paint color? Choose one of these summer paint color trends and give your home a fresh, new look. Check out our color samples, request free swatches, or let us help you pick the color — and paint for you.
---