In Defense of Yellow Paint: Here's Why We Love It
Yellow paint is getting a bad rap. First, Zillow's research showed that yellow kitchens sold for an average of $820 less than blue ones. Then The Property Brothers dissed it in a recent condo redo because "Yellow walls really don't sell these days." So what's a lover of this cheerful hue to do?
People Still Like It
Don't ignore the voices of experience. But also, don't let them overrule common sense. Yellow may not be selling in Calgary, Canada (where The Property Brothers film), but it might be cherished in your area.
If you ask a local real estate agent, sales company, or Paintzen pro – they'll know the trends and can steer you right. We think PPG's Yarrow has broad appeal.
It's Classic
Lemon yellow is about as classic as you can get. While this year's styles might point away from a particular hue, think about this: A yellow kitchen or dining room will never look dated, unlike today's uber-popular greige. (In 10 years, we'll be saying, "Greige … that was so 2019!")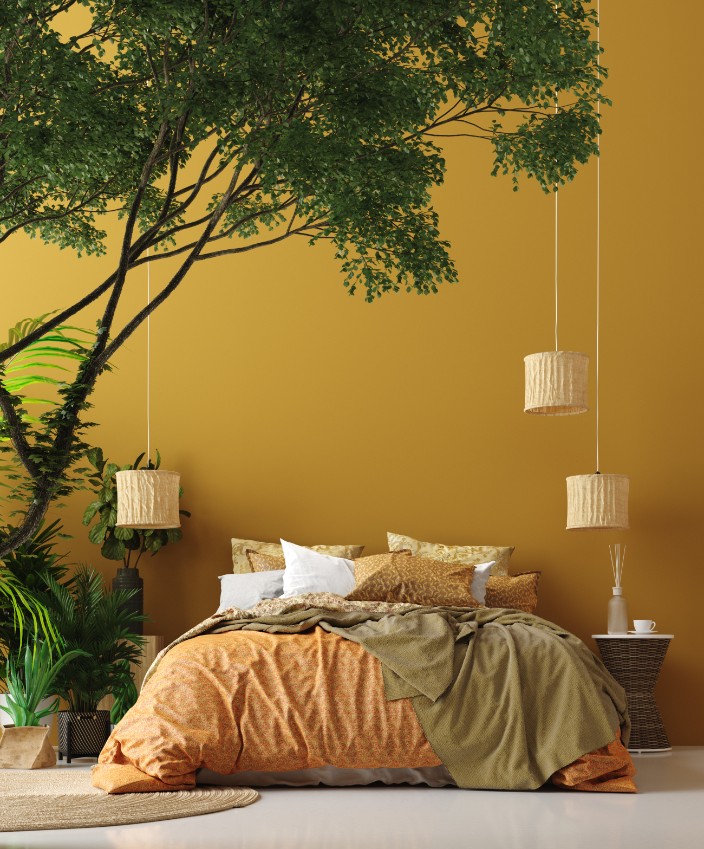 Yellow is a cheerful, sunny color known to lift the spirits. Painting the space around this bed yellow (try Brown Mustard) makes it look like the bed is nestled in a niche. (We thought it was a niche, at first. Talk about a real trompe l'oeil!)
Plus, the hue makes the space feel both bigger and cozier. Who wouldn't love that in a sleeping room?
Yellow Paint is Good For Your
Speaking of bedrooms…While bright yellows, like the chrome yellow dining room at Monticello, are great for places that need a boost of energy, go for a softer hue in a bedroom. Light yellow and dark cream has a soothing quality that makes falling asleep a dream. (By the way, Monticello's dining room, originally chrome yellow, was restored based on extensive research into the colors from the home and period.)
When blogger Jessica Brigham, and her husband Christopher, renovated their 1934 bungalow, they turned to a style Brigham calls "modern eclectic glamazon." In the master bedroom, they substitute wallpaper for a headboard (a great trick when a bed would overpower the room, the budget, or the design). The traditional wallpaper, in an updated sunshine hue, is called Best Fronds.
Find your perfect yellow with our color tool, where you can browse trending colors and order free paint swatches. If you book your project with Paintzen, our team will manage and complete your paint project. From color selection to painting, Paintzen is there every step of the way.
---