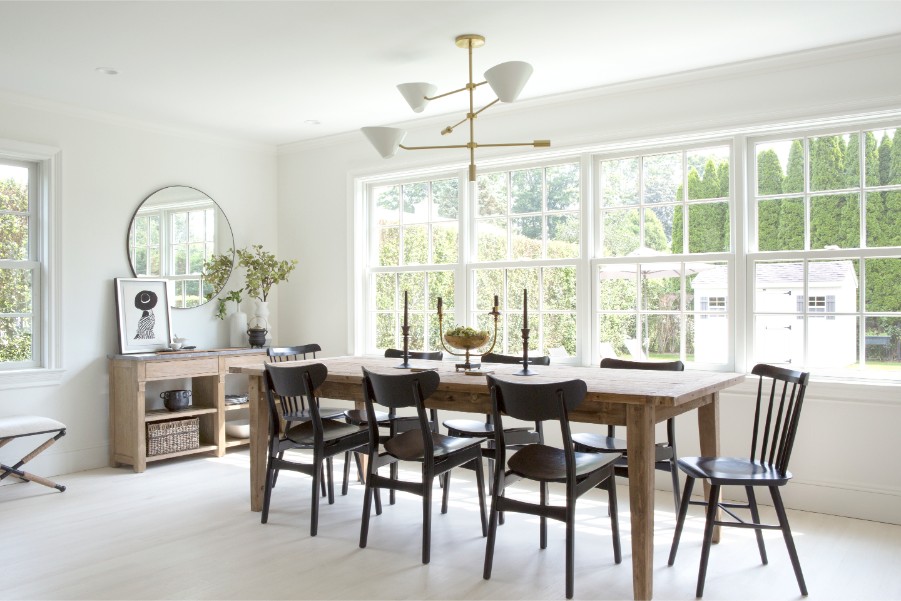 After the holiday season, we forget we have dining rooms. We're either too busy binging our favorite show or watching basketball.  To inspire you to dust off the table and open the curtains, here are some colorful dining rooms with some of the prettiest pains we've seen.
Feed Your Appetite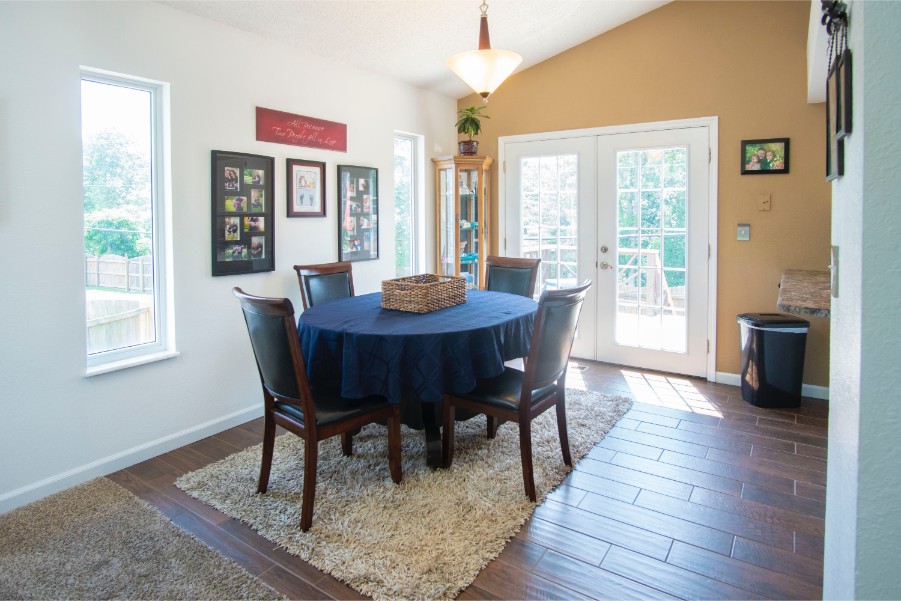 Cozy blankets aside, there's something to be said for a dining room. It's civilized to gather face-to-face with friends or family and remind yourself there's more to your house than the well-worn path between the sofa and the microwave. Warm up your meal times with a yellow accent wall.
Grand Spaces
Admittedly, most of us don't have space quite as grand as this industrial space, but what we do have is good enough to bring folks together. Even on the days when we're only using our best paper plates.
Red Delicious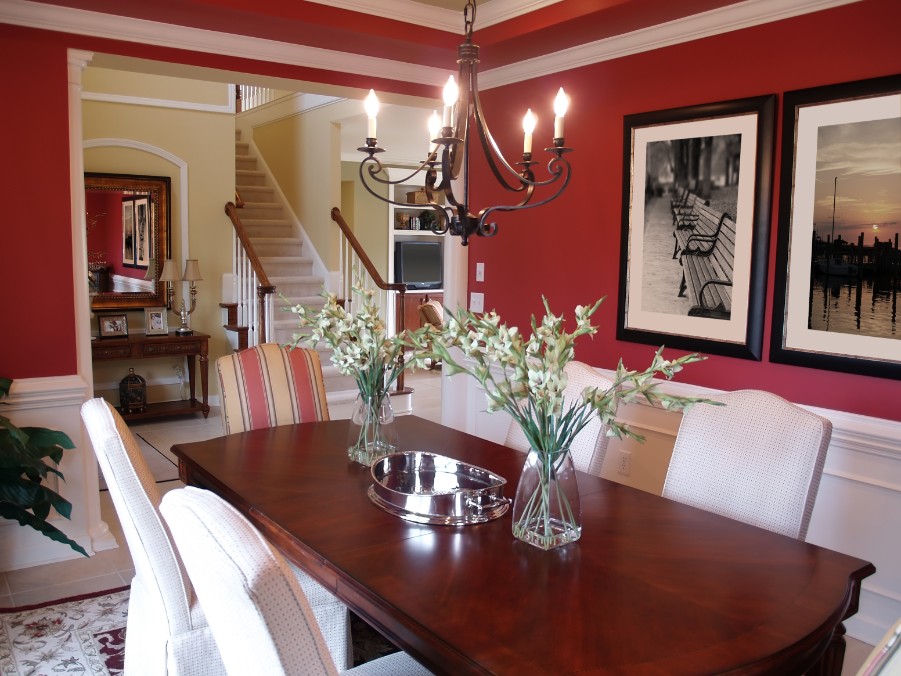 Talk about a color guaranteed to warm a winter day. This vibrant red is a natural backdrop for this formal dining room.
Eclectic Style
One of the things we love about this pink room is that it's a lot of look for a not-so-big price. The bold colors of the walls and minimal decor peppered with plant life, makes this a dining area we want to spend time in.
Farmhouse Dining
A vanilla hue gives this farmhouse dining space a sunshiney glow, reflected the window-framed mirror.
Comfort Food
One way to cozy up your dining room for winter? Bring a blanket with you. A loveseat or bench isn't just trendy; it's downright comfortable.
Dust off the dining room and drag yourself off the couch. We promise it will be worth it. And with paint colors like these to inspire you, what do you have to lose? Happy eating!
---