Blue has always been one of the most popular bedroom colors, but now research backs it up. A study done by the hotel chain Travelodge reveals that people who sleep in blue bedrooms clock a healthy eight hours of sleep per night, because of blue's association with calmness.
The receptors that govern our brain's daily wake and sleep cycle are particularly sensitive to the color blue.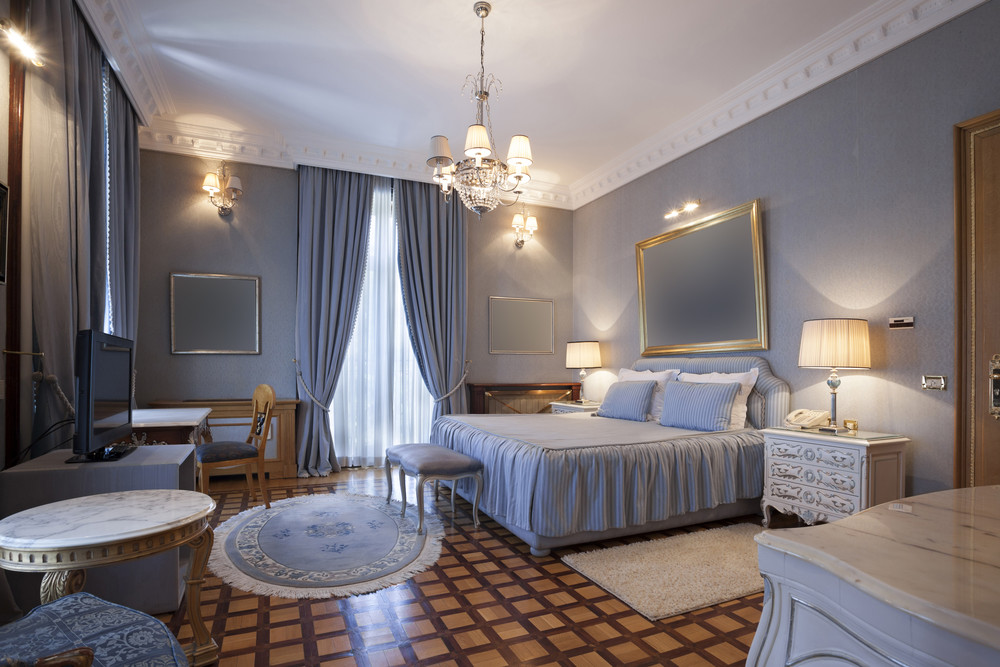 Surrounding yourself with blue can lower your heart rate and reduce blood pressure. Think of the ocean or sky and you instantly get calm, right? Paintzen's professional painters and color consultants can provide that look. Our painters can use a color like Pachyderm to get the look above.
Want to wake up happy?
Try painting your room blue. Any shade will do — dark or light, bold or quiet. Annapolis Blue can give your room a comforting feeling like the room below.
Paintzen painters have successfully used blues in children's' rooms, which is especially cute — and who doesn't want their kids to sleep better?
Bonus: Paintzen painters believe blue paint works across all styles of design, from country to modern.
If you live in a space that you can't paint, or you're looking for a budget-friendly makeover, give your headboard a case of the blues. You'll sleep better. Science says so.
Our inspiration gallery is rich with blue rooms. Find a style you like and then contact a Paintzen color consultant to match that style or to figure out which blue is the best for your space. Paintzen interior painters can be ready to paint your space in as few as 48 hours after you fill out a free and instant online quote for your project.