What Color House Sells the Best According to Experts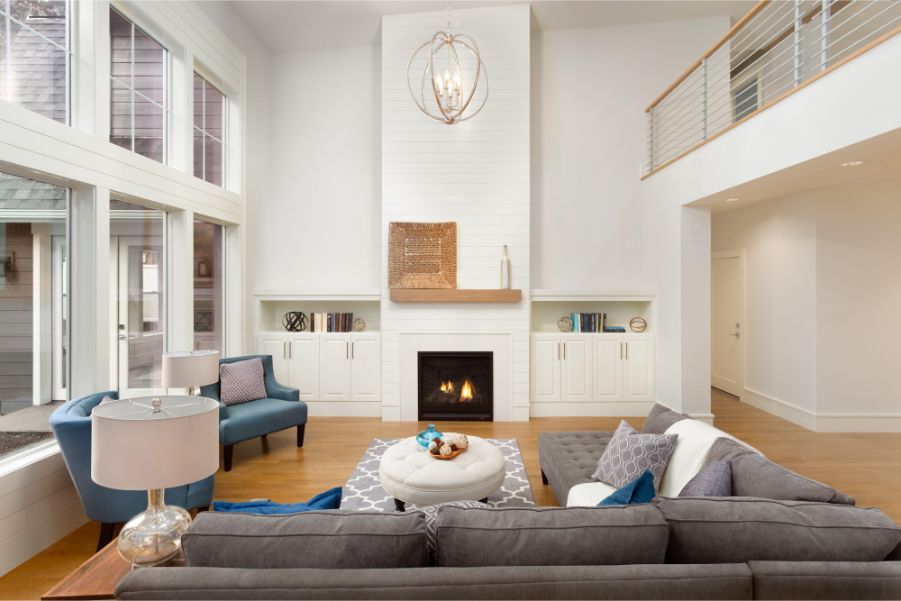 If you're planning to list your house, we've answered the question of what color house sells the best. If you're wondering what popular paint colors buyers are searching for, try these paint colors.
It's always smart to paint your house before selling. You dramatically increase the chances of getting more for your home. Especially if you choose the right color in the right room.
For example, homeowners who paint their bathrooms a shade of blue earn an average of $5,440 more than the asking price, according to a recent Zillow survey.
Real estate agents and Paintzen color consultants find that neutral paint colors are best when selling your home. Zillow says that cool neutrals, "have broad appeal, and may signal that the home is well cared for or has other desirable features."
A neutral coat of paint gives the buyer a blank canvas to imagine what their life would be like in that space. Additionally, lighter paint colors look better in online pictures.
What Colors to Use When Selling Your House
Tornado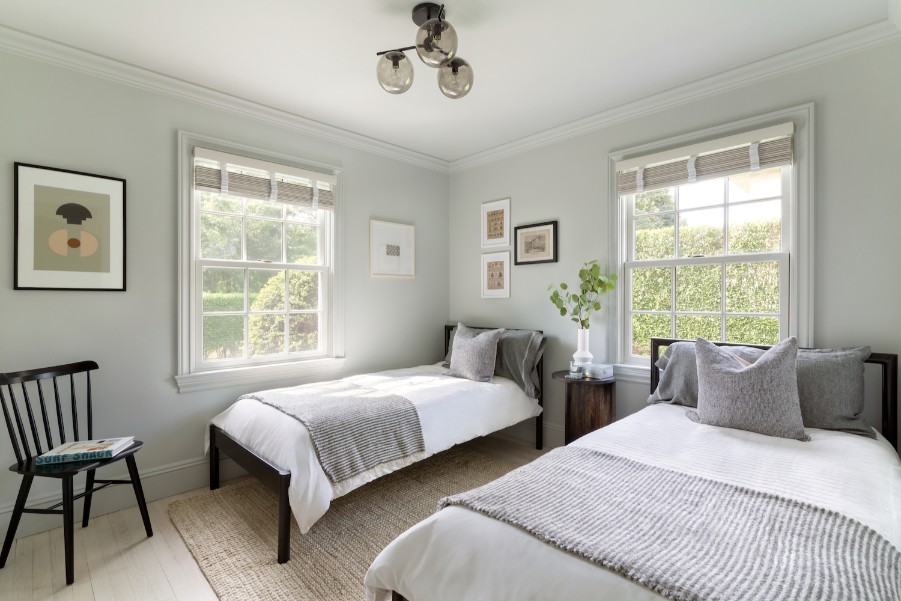 Have Paintzen interior painters use a color like PPG's Tornado when they paint your house; it works well as a color that looks white in bright lights but has a touch of pigment. It's soothing and unexpected, helping your home stand out, especially in bedrooms, where blue is the most common color.
Delicate White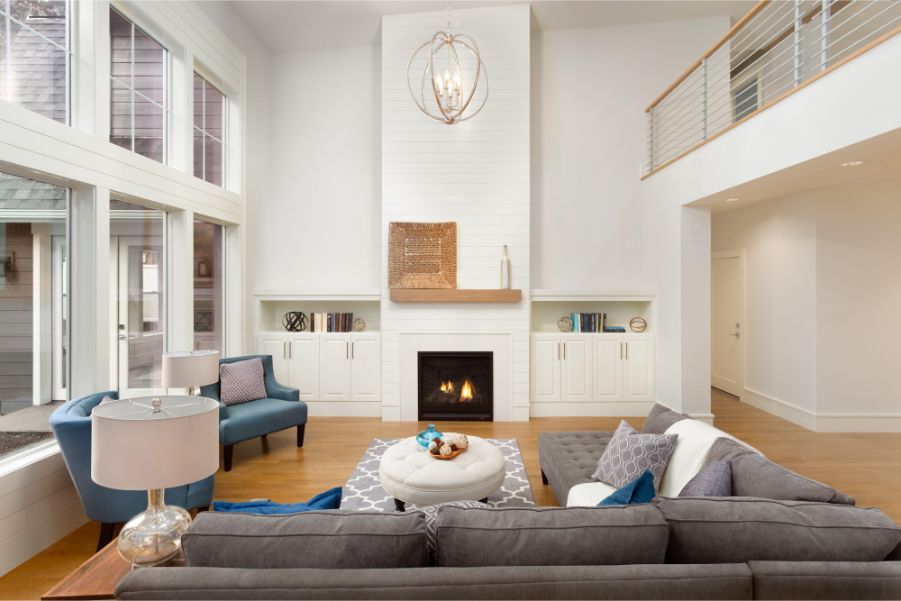 Paintzen's professional house painters have had success in using lighter colors to make spaces appear cleaner and larger; a fresh coat of light paint can make rooms feel modern and open.
PPG's, Delicate White, is a fresh, clean way to create a visually expansive space, and the multipurpose color can be used on walls, ceilings, and trim. Have Paintzen's professional painters match this look in your space! This color is one of the most popular paint colors.
Mountain Gray
A versatile taupe, Mountain Gray is cool enough for south-facing rooms and warm enough for areas with northern exposure. This neutral works well for homes of all ages and styles.
Go Blue
Blue is one of the most popular home colors, especially in bedrooms and bathrooms. Blue's popularity leads to a higher resale value when you compare homes with blue bathrooms to homes with comparable white bathrooms. Try a paint color like Sweet Dreams to get the look of this bathroom.
Order Free Paint Swatches
If you're planning on selling your home anytime soon, consider having it professionally painted by Paintzen's interior painters with one of these popular neutral paint colors. It's an easy home improvement project and will pay off with potential buyers. Getting a fresh coat of paint on your walls not only makes it look better, but it can increase the value of your home.
Get started by browsing our painting services or getting your free and instant online quote!
---