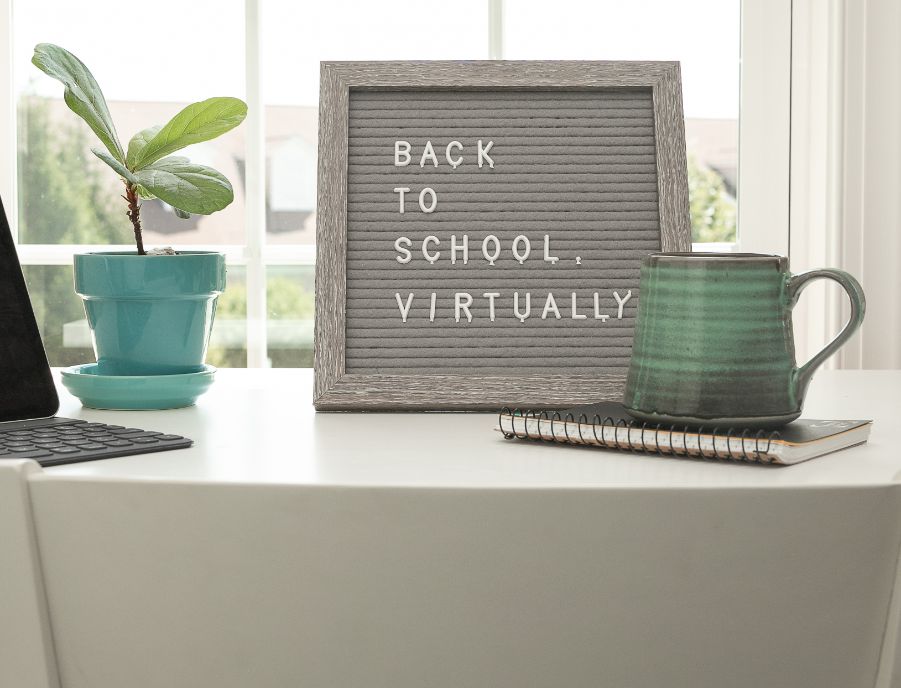 Boy, 2020, amirite? Now, as if it hasn't already handed you enough new hats, you're getting another one: teacher. You've got this! With these smart, home-schoolroom decorating ideas, you can keep you and your kids motivated and happy.
Colors That Make Learning Easier
Schooling kids at home comes with enough drama. So, make it easier for everyone by creating a space that's conducive to learning. Consider adding one of these colors, either by painting the room, adding a focal wall, or by bringing in desks, furniture, or accents.
Beige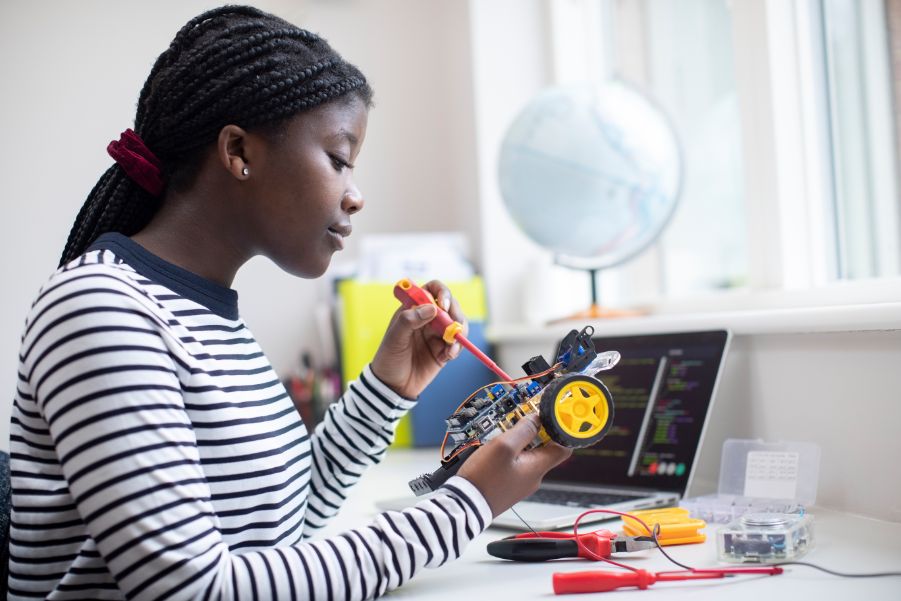 Creamy neutrals, like beige or greige, can reduce fatigue, help you relax, and make students feel more secure in their learning environment.
Green
This nature-inspired hue instills a feeling of calm and peace.
Orange
Want students to stay focused? Try orange – it can make kids feel more alert.
Yellow
This sunny hue boosts creativity, makes it easier to pay attention, and gives kids an overall feeling of positivity, something we could all use right now.
Whiteboard Paint
There's nothing more inspiring than a good whiteboard session. Give your students the space they need for everything from vision boards to long division. Whiteboard paint is not paint, but a coating that transforms any wall into a dry erase surface. Great for school rooms, offices, playrooms, and kids' rooms, this coating finally makes it okay to draw on the walls.
Chalkboard Paint
Love the look and feel of an old-fashioned schoolroom chalkboard? Take that leftover chalkboard paint from your kitchen or dining room wall and use it in your learning area. If you're really into the whole schoolroom aesthetic, border it with a wood frame for a custom, classic chalkboard everyone will love to use.
Wallpaper of Books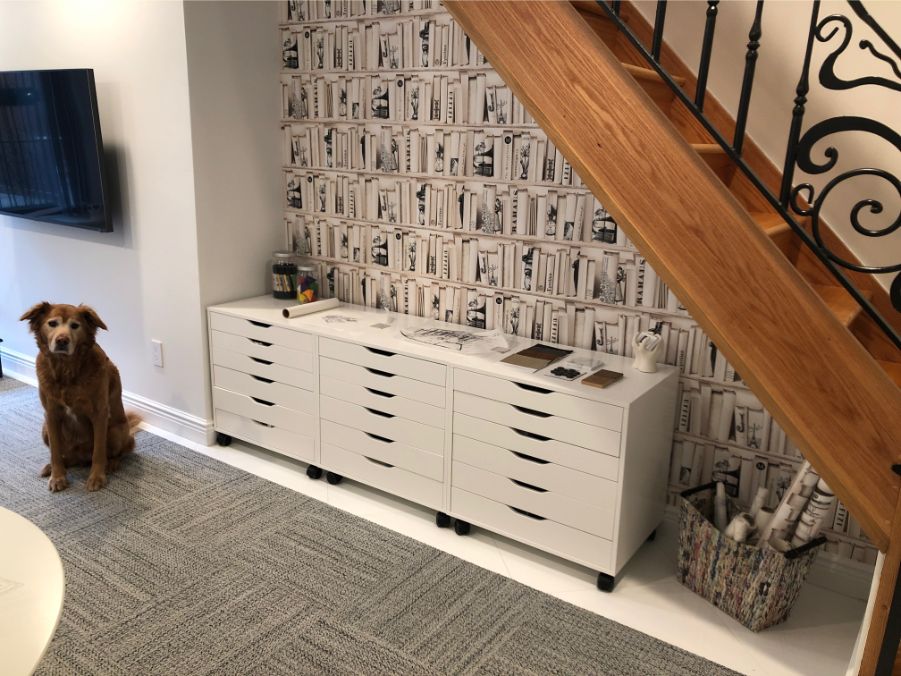 Want to turn your learning space into a library? Try wallpaper with a book design. The self-adhesive wallcovering goes up without glue, so you can make an affordable design change that's both fast and easy. And, of course, you can also design and print your wallpaper, which could be a lesson with the kids on design and enterprise.
Stenciled Quotes
Make learning an adventure with stencils. Put up inspiring, fun designer quotes in vinyl wall decals or hand-painted letters. Google "educational quotes" or "inspirational school quotes" for great ideas. Or have the kids help you pick and install their favorites.
For more on paint and wallpaper that'll take you to the head of the class, visit our Color Tool. Browse trending colors, see examples of our projects, or order free 8″ x 8″ wallpaper samples (also great for art projects).
---