WHY
With a chalkboard or whiteboard wall, you can transform kitchen walls into a to-do list, a place for children to draw all over the walls, or a space to increase productivity for your home office. Chalkboards are a way to turn any space into a creative playground.
HOW
Paintzen's team of local house painters are ready to expertly install chalkboard or whiteboard paint in as little as 48 hours! You'll have a modern and innovative space in under a week, and booking Paintzen is easier than wiping away extra chalk dust. You will just have to fill out a quick form to get your free and instant online quote.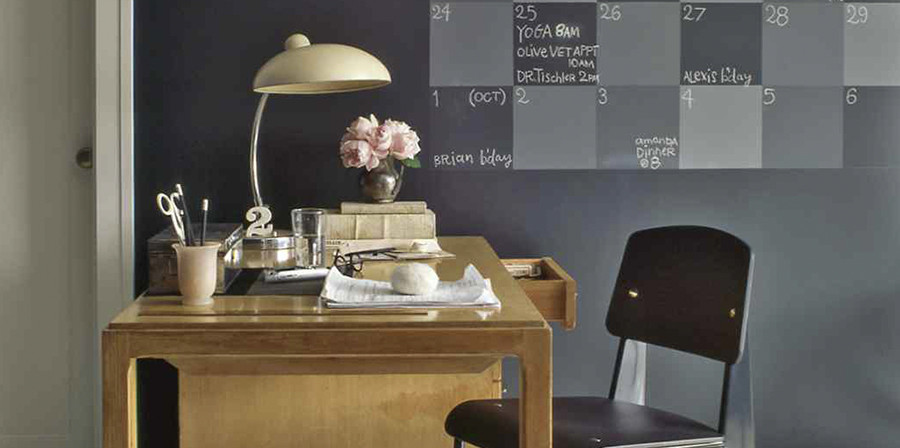 REVIEWS
"Very efficient service; great website that allows you to compare paint colors; and the painter was very professional and efficient."
— Steve H.
REVIEWS
"Professional, punctual and excellent workmanship. Great value and took out all the time consuming headaches involved when embarking on a project like this."
— Prath R.
Chalkboard and whiteboard paint allow you to create a space that is both functional and fun! Whether you choose to incorporate these exciting and innovative paints into a playroom, children's bedrooms (and make crayon scribbles an issue of the past), or home office where you can keep track of daily tasks, you'll have something unique and exciting that your family and friends won't be able to stop talking about! Get your free and instant online quote today.

GET STARTED
HERE'S WHY MORE AND MORE CUSTOMERS HIRE US EVERY DAY.

QUALITY
We are a nationally recognized brand that works with painters who will meet our high standards of project execution and 100% Satisfaction Guarantee.

EXPERTISE
We are a reliable resource for all things painting and wall coverings. Paintzen has revolutionized quoting with new technology, perfected project management and execution, and continues to remain fluent in industry trends.

ACCESSIBILITY
Customers are provided a central point of contact in their Project Manager, making your projects run efficiently. We're regularly available to communicate with customers throughout their project journey.
NEED A LITTLE MORE INSPIRATION?