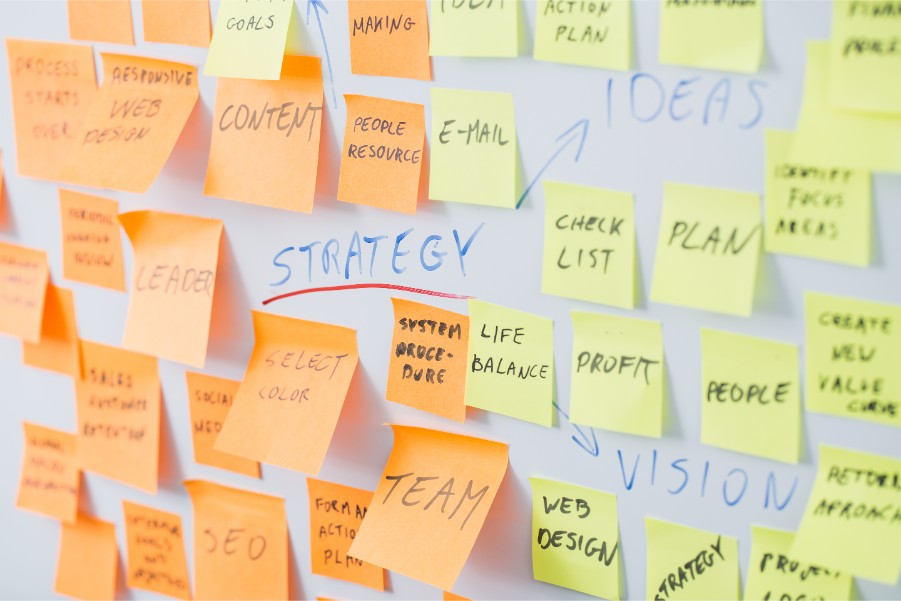 Whiteboards are so yesterday.
Now, you can write directly on your walls! How?
IdeaPaint. A revolutionary paint product that can turn any office into a creative, visual workspace. Gone are the days that you'll need to distribute paper agendas during meetings, use large poster boards to draw diagrams, or bring giant notepads to scribble ideas down. Consider it not only an option when customizing your office paint job. It's more than that. IdeaPaint is an awesome way to upgrade your office, and create an environment that fosters the growth of, well, IDEAS!
IdeaPaint allows you to turn any wall into a dry-erase surface. After it has fully settled, you'll be able to use every day dry-erase markers to mark up your wall as much as you need. Draw pictures, take notes, scribble down ideas, whatever you need! Dry erasers will take your marks right off and allow you to start over again, so you can be as creative as possible and allow your thoughts to flow from out of your mind and onto your office walls.
Note that after a wall is painted in IdeaPaint, it takes about a week before it's safe to write on.
Not only is IdeaPaint a good idea for an office or den space, but you could also easily use it in your child's bedroom. No more worry about messes on your walls when you can simply erase it.
---