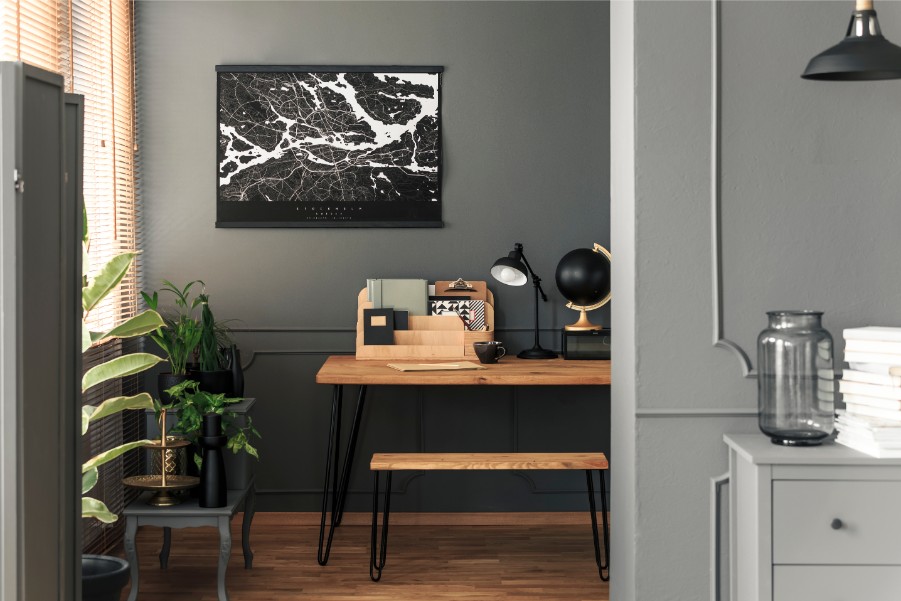 Man Caves are not anything new, but they are changing. They have moved beyond the pool table and sports jerseys and have become more than a "cave." Whether you have enough room to devote for a man cave or you're carving out a corner for a reading chair, man caves are in.
Explore Free Colors For Your Man Cave
Traditional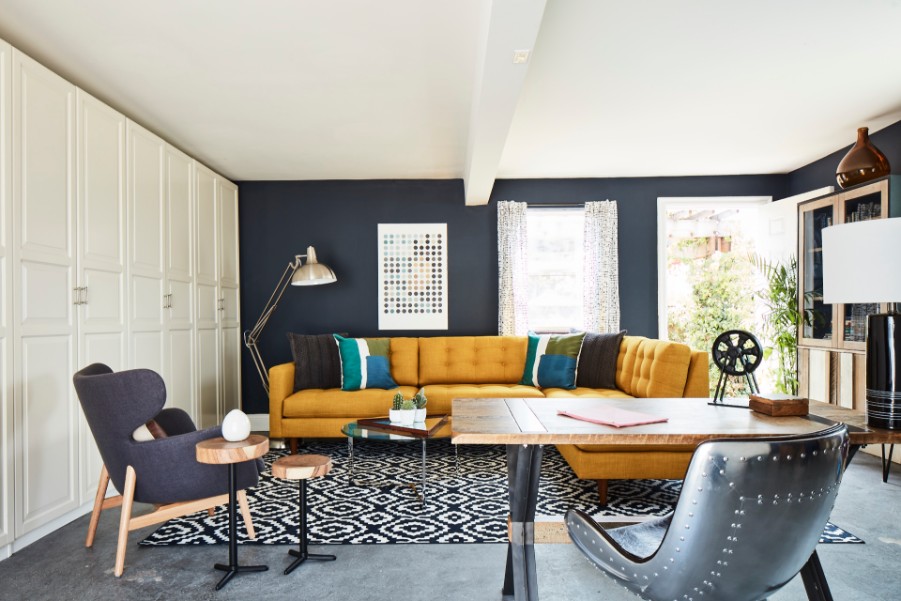 Check out this bold blue-and-yellow man cave, decking it out with a desk and shelving. Copy this look by having your accent wall painted in PPG's Victory Blue.
Modern
Sometimes all you need is a little breathing room. Create a nook with a club chair upholstered in pinstripes and a dark gray wall like PPG's Dark Granite.
For men who feel most at home when they're at work, an office with all the comforts thereof is a great use of space. If your room is expansive, paint walls, ceiling and trim the same color white. It'll maximize the space and the light. Fuzzy Unicorn (yep, that's really its name) is the paint color to have your painters use.
Classic
Nothing is more masculine than a gentleman's club, with its leather chesterfields. In this one, vintage boxing photos and sports memorabilia make it a haven for athletes. If you love this look, Paintzen can use Night Watch.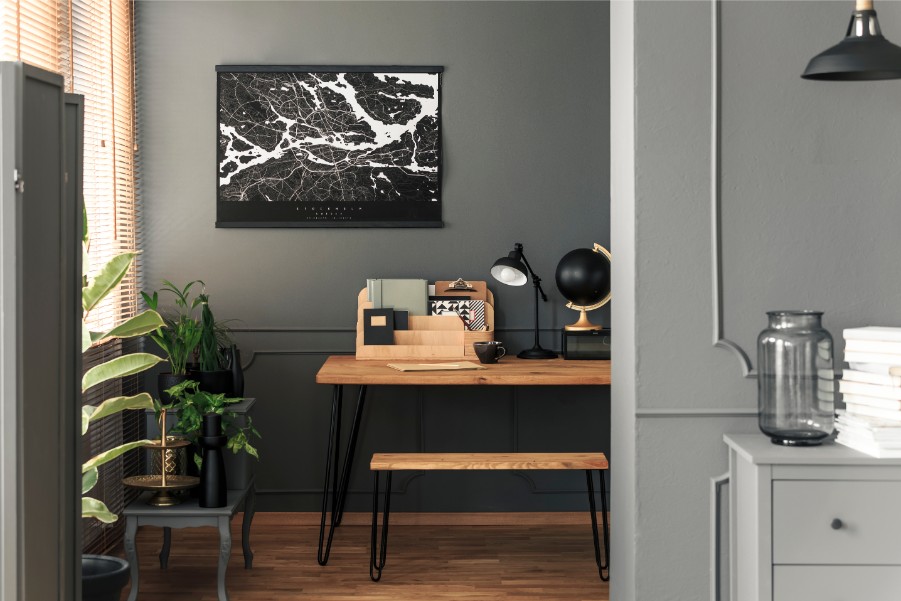 Even a shared space can embrace its inner masculinity. Here, the gray (like PPG's Glistening Gray), creates a hideaway that manages to be soothing, without a flower in sight.
Need more great ideas for color and design? Check out our samples portal.
Or if you have a project in mind and want to get started, browse our select painting services and get your free and instant online quote today. Paintzen house painters can be ready to paint in as few as 72 hours.
Get A Quote For Your Project
---