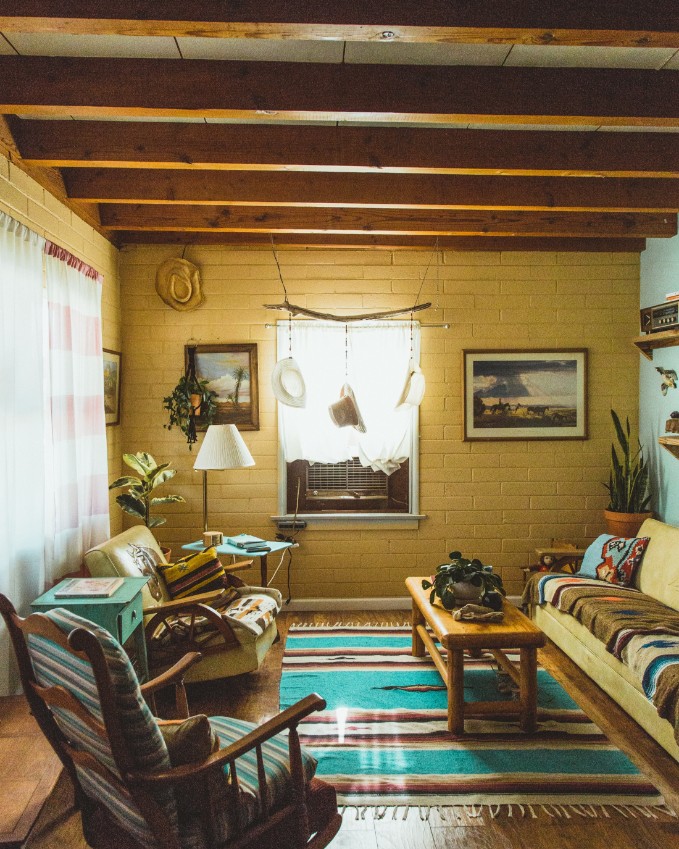 Statement ceilings are a must-watch trend. Painted ceilings can make your home decor feel like new. Paintzen's professional house painters are skilled in painting or wallpapering ceilings.  Make one of these creative ceiling painting ideas yours by getting a free instant quote from Paintzen.
Add Some Color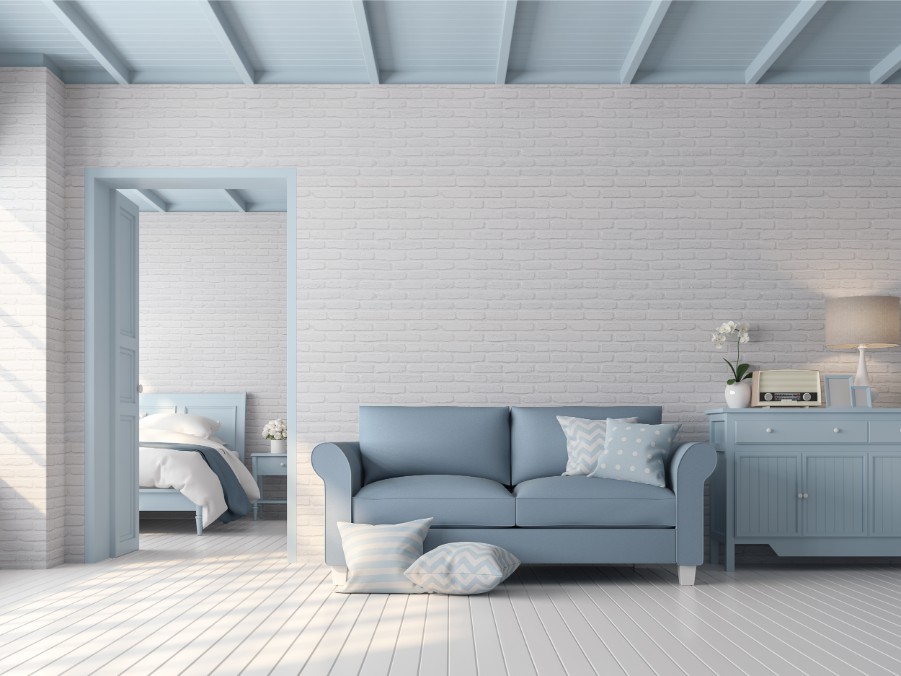 A soft blue ceiling will make your room feel airy and draw the eye upward as if looking towards the sky. The professional painters from Paintzen have a lot of experience in painting decorative ceilings.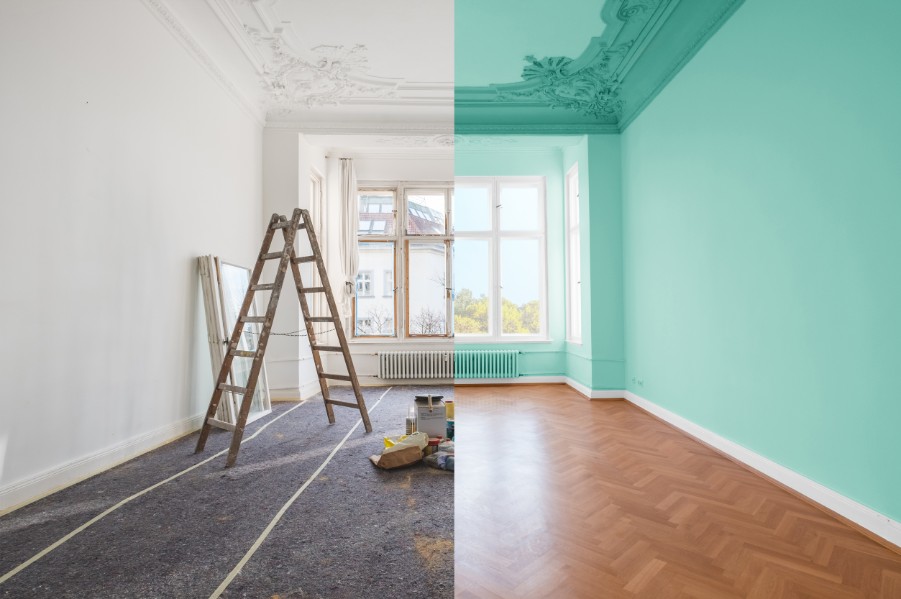 Push the boundaries of tradition by having your Paintzen painters paint a bold paint color on the walls and ceiling. It especially looks great if you take the same ceiling paint color and paint your intricate crown molding.
If you are worried about what kind of paint to use in the bathroom, our expert painters and consultants will help you choose the right paint.
Highlight Features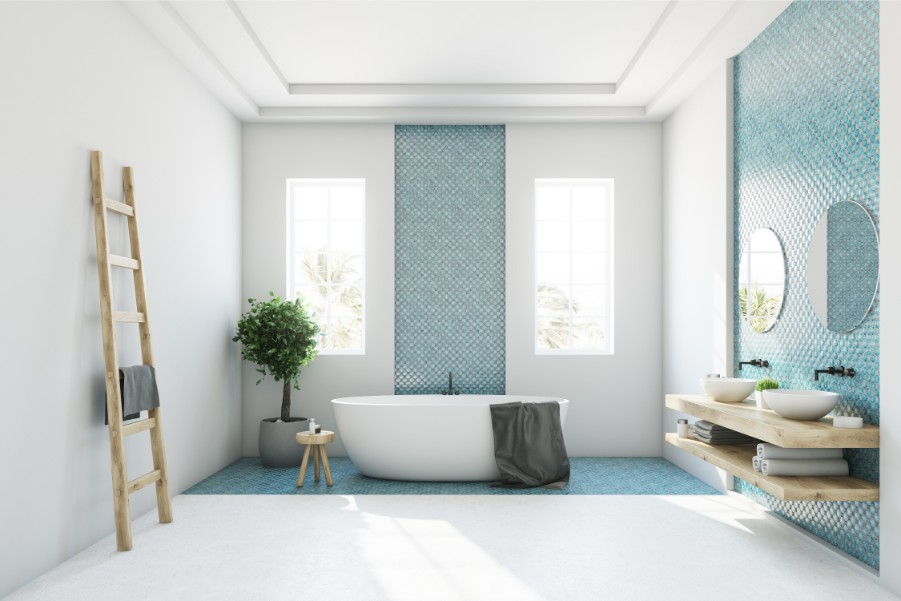 While you may want to highlight features of your trayed ceiling, by painting the whole ceiling white, you can make your room feel larger and taller.
If you are trying to avoid the monochromatic look, use your crown molding to your advantage and paint it a different color to break of the room and the ceiling a bit more.
In the same vein, have you ever considered painting your rafters? Paintzen house painters can handle it.  We love this dining room and the recessed lighting in the ceiling. But this whole color scheme and design takes the custom mural all the way up to the ceiling.
Get Creative
If you're looking to change the size of your space a little bit, painting your ceiling in a unique and bold color can give the illusion of a shorter ceiling which can make your room feel cozier.
With trayed ceilings, add a strip of paint that is a shade darker and this will give the illusion of crown molding, giving your space some depth and character. Paintzen's color consultants and professional house painters can help you choose the right color for your room.
Looking for more ways to create your own statement ceiling? Browse Paintzen's samples portal to find the best color for your space. There you'll find photos of beautiful rooms, plus tons of paint color ideas.
---