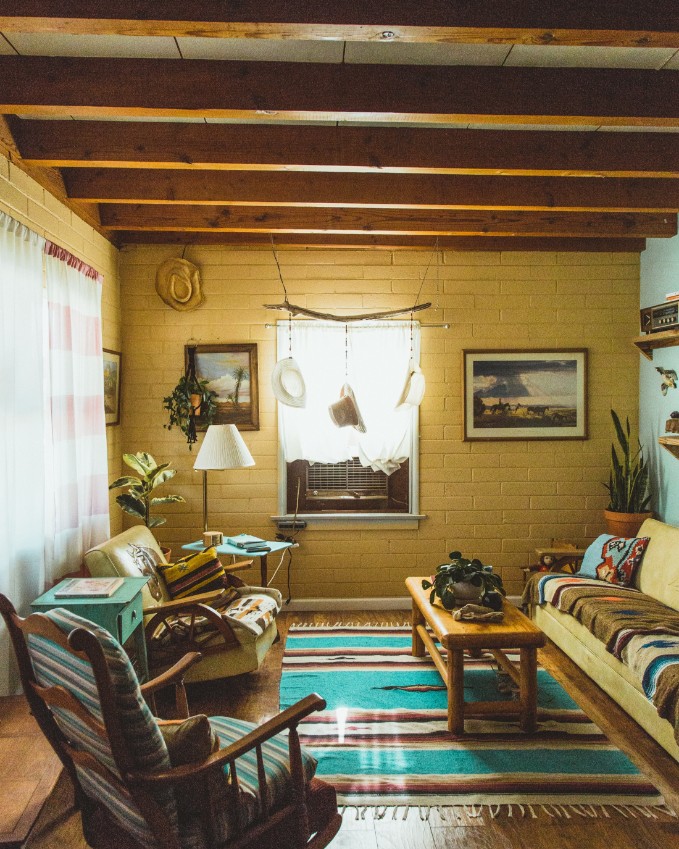 Statement ceilings are a must-watch trend. Painted ceilings can make a space feel like new. Paintzen's professional house painters are skilled in painting or wallpapering ceilings.  You can get the look of these eight rooms by getting an almost instant quote from Paintzen.
Add Some Color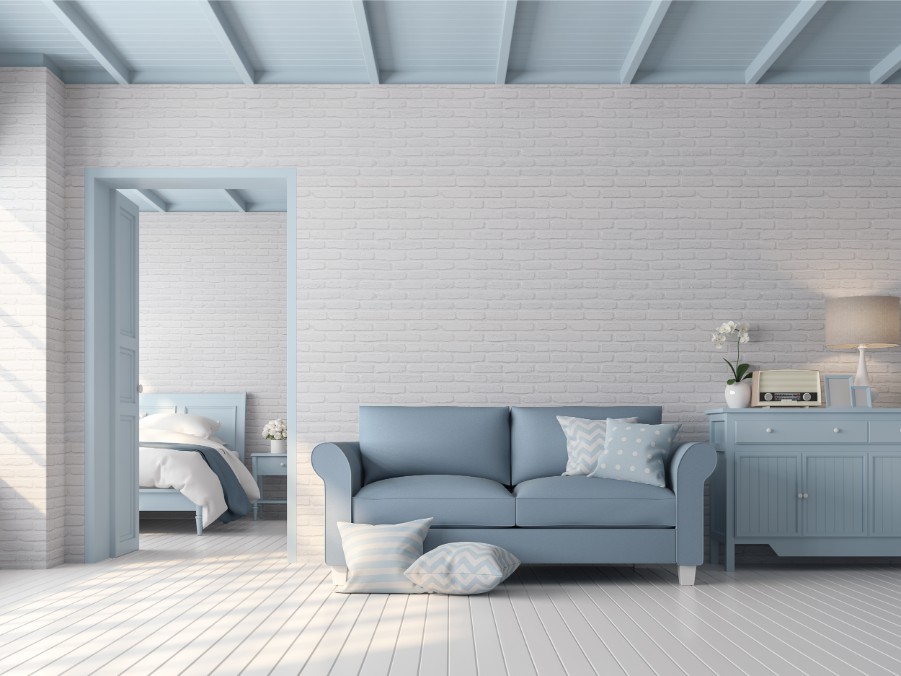 A sunshiny yellow ceiling and curtain liven up a small kitchen in a Victorian apartment. The professional painters from Paintzen have a lot of experience in painting intricate crown moldings too.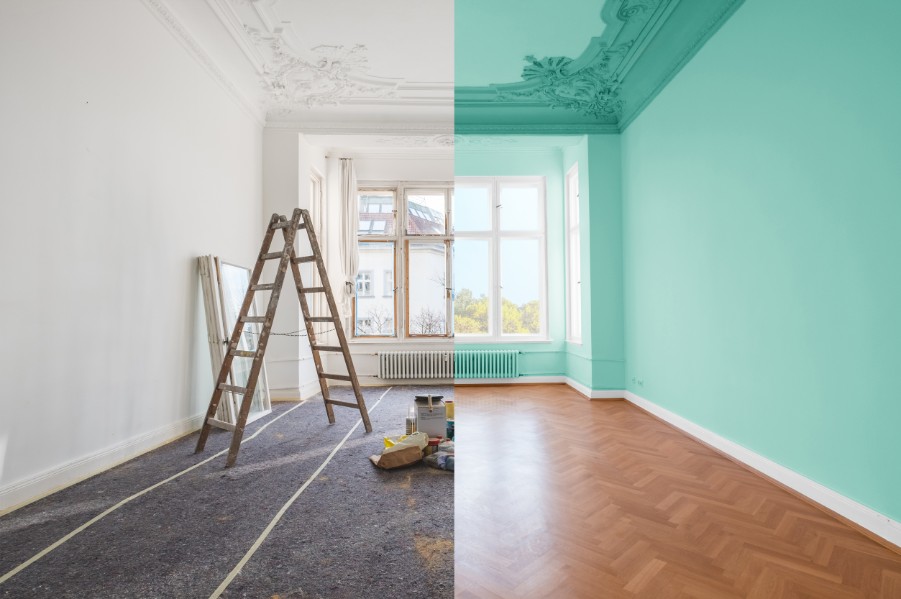 Push the boundaries of tradition by having your Paintzen painters paint a bold turquoise ceiling in a white-on-gray bathroom. If you are worried about what kind of paint to use in the bathroom, our expert painters and consultants will help you choose the right paint.
Highlight Features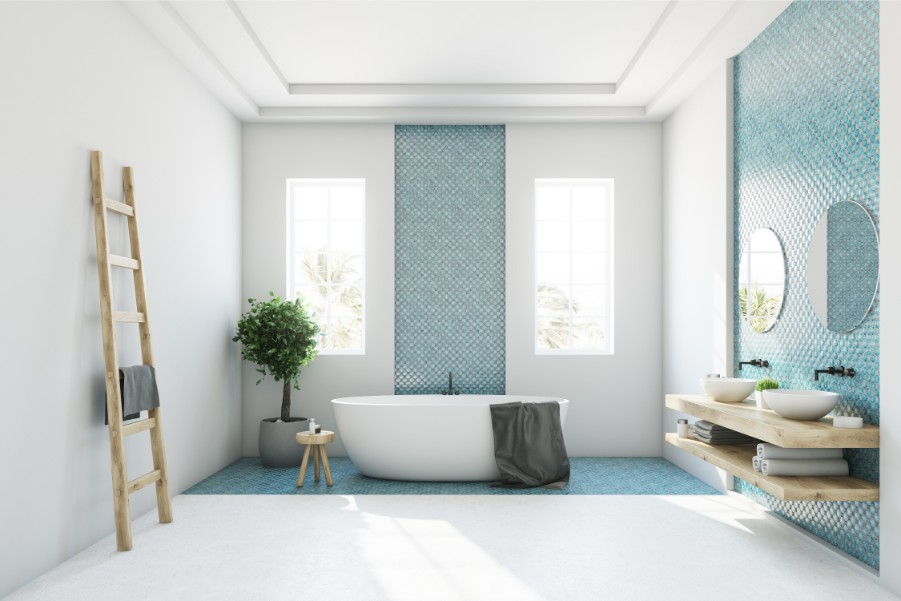 For a rustic feel, Paintzen interior painters can accent rough-wood rafters with an elegant coat of chocolate brown paint.
You can also make a statement with texture. Here, exposed ceiling panels, painted white, give this modern living room added interest.
In the same vein, have you ever considered painting your rafters? Paintzen house painters can handle it.  Yellow paint on the ceiling pulls together this fun blue-and-yellow loft.
Get Creative
Wallpaper transforms a home-office ceiling magically. Paintzen house painters are also skilled in installing wallpaper. You can also get these clean, geometric patterns with stencils.
Break the fifth wall, adorably, by having Paintzen install wallpaper with birds on the ceiling of your child's bedroom.
Paint the wall color on the ceiling and add a beehive-style mirror collage. We love how it enhances the sparkle of the modern chandelier. Paintzen's color consultants and professional house painters can help you choose the right color for your room.
Looking for more ways to create your own statement ceiling? Browse Paintzen's samples portal to find the best color for your space. There you'll find photos of beautiful rooms, plus tons of paint color ideas.
---