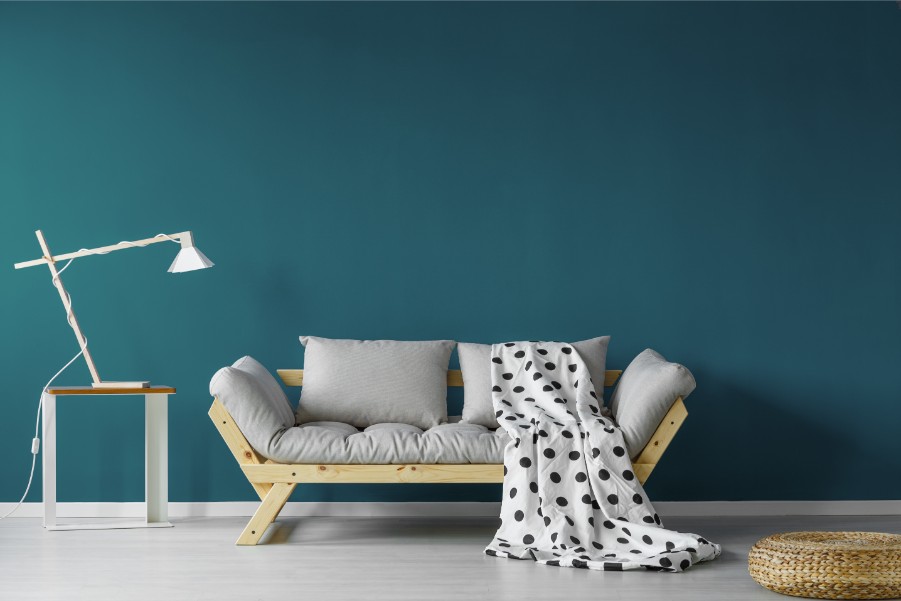 Are you looking for a color that is both classic and trendy, one that looks fresh but will never go out of style? Consider turquoise. Blue-green turquoise color can be bold in one second and demure the next.
Turquoise Paint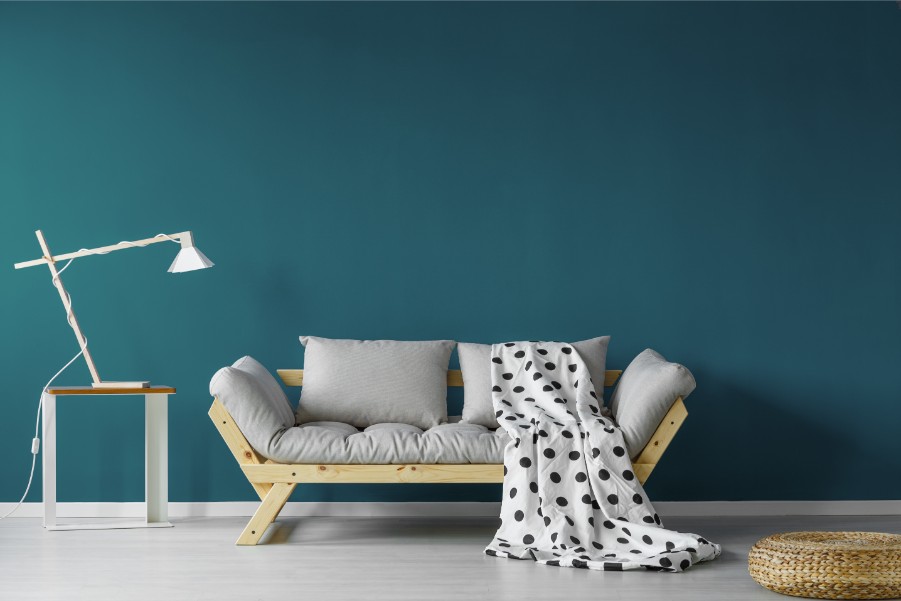 Take a color tip from this living room and paint trim and walls the same color. It creates a unifying color message, and even with wall color as bold as this turquoise, what you notice first aren't the walls, but the books and furnishings.
On the lighter end of the turquoise spectrum, this traditional bathroom looks both high-gloss and high-end. The color sets off the room's beautiful architectural details and makes the room look fresh and modern. Get this look with PPG's Tint of Turquoise!
Turquoise captures a moment in time, making it perfect for rooms with vintage flair. It complements the eclectic mix of furniture and artwork in this dining room's bar.
Wallpaper With Style
In this stunning Federal home, wainscoting, moldings, and a period mantel wear a coat of vibrant turquoise. The color plays off the English hand-blocked wallpaper. Try PPG's Idyllic Isle to achieve a similar shade!
Powder rooms are a perfect place to go crazy with color. Their small square footage doesn't diminish their ability to create a great look. This jewel-box of a room gets a crisp finish from turquoise-and-white wallpaper. Whitest-white trim and accessories make the color pop.
Color genius Miles Redd created a fantasy bedroom in shades of turquoise. Picking up colors from the bench at the end of the bed allowed him to balance what could have been blue overload with touches of peachy-pink.
Need a little turquoise in your life? Try our samples.paintzen.com, where you can find and order trending turquoise colors. Then you can create your room in a color that never goes out of style. If you're ready to fill your home with shades of aqua, start by getting a free quote for our interior painting services.
---