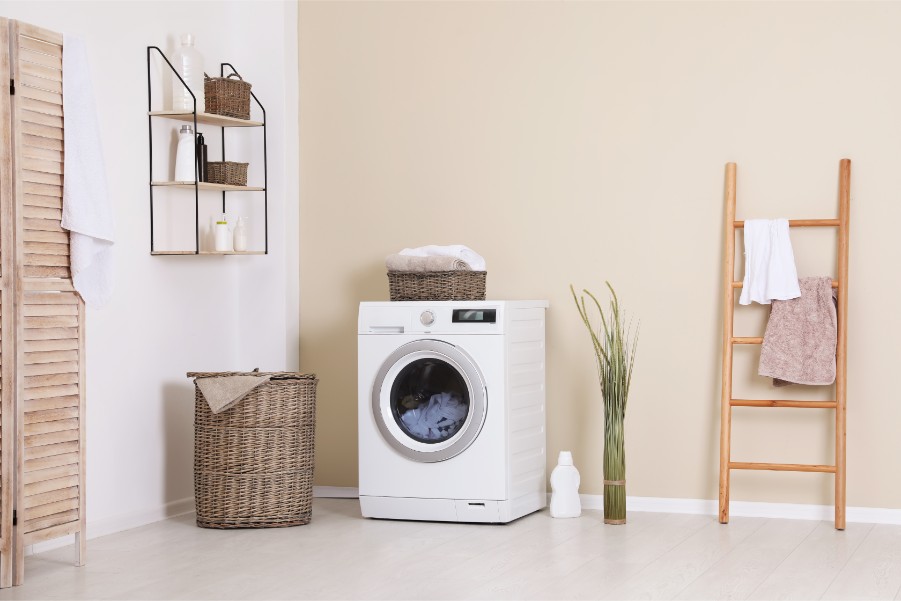 These accent walls are #designgoals for 2019. From colorful barnwood to striking wallpaper (we think you'll love #10) to bold paint colors, here are 11 walls that give you beautiful accent wall ideas.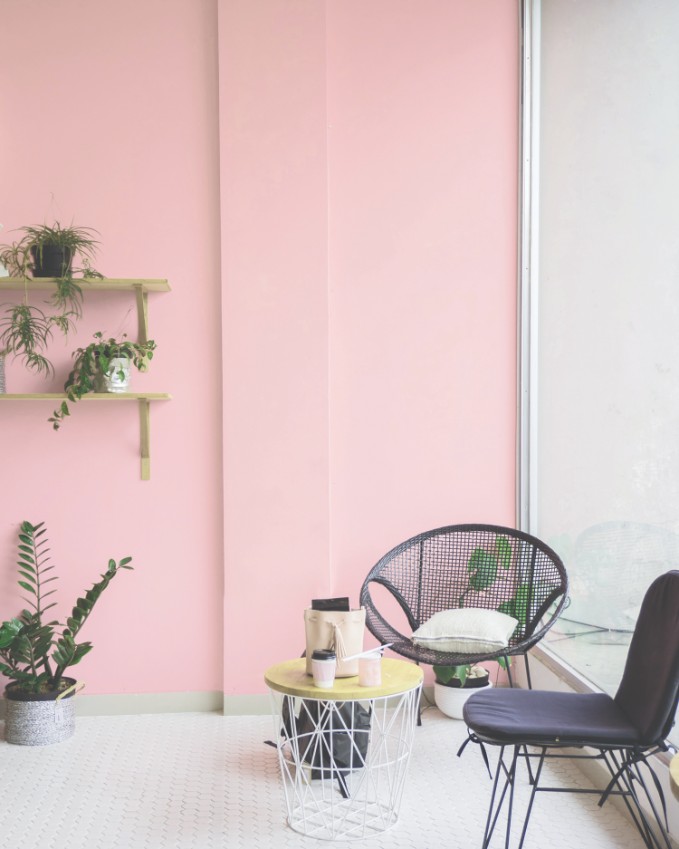 Blue reigns in the bedrooms but what if you don't want to go all blue? Pick a wall to be painted blue and the rest of the space be soothingly neutral. It's a great way to have a strong color without overbalancing the space. Try Canyon Blue for this look in your home.
Barnwood, especially the colorful kind, draws all eyes to it. If you've chosen it for a foyer or entryway, the door can be used to accent the colors in the wood. Thoughtful details like that are what take a space from amateur to pro.
This home office is really just a little corner in an open floor plan. But by adding bold, graphic stripes netted a win: It was a fast, affordable project and it was a clever way to define the office area from the rest of the space.
Speaking of open space, defining living areas in an open-plan lifestyle can be a challenge. This loft rose to the challenge by creating not just furniture groupings but visual breaks — all without losing the space's airy feel. First, the owner partitioned off the bedroom with a glass wall; then they used the teal accent wall to further delineate the back two rooms from the front of the loft.
If you hear "wallpaper" and "accent" in the same sentence, you may immediately think of those ubiquitous wallpaper borders of the '80s and '90s (the ones you spent hours scraping off the walls in your first house). Perish that thought! Wallpaper is back and better than ever — and nothing says "accent wall" like a sophisticated design.
Normally, you'd think of white walls and a black accent. But why not reverse it? Go for over-the-top dramatic with a blue-toned black like Sailor's Coat and then make your accent wall white. Talk about stunning!
Bring home a taste of the islands with a Key Largo-blue accent wall. This happy color will keep the sun shining, no matter the weather.
If you have a flair for drama, don't stop at one wall — go for two. Teal green grasscloth wallpaper defines the living area while a black-and-white wall moves your through to other parts of the house. Red chairs, green throw pillows, and black-and-white accents pull the whole look together.
Create an ethereal look by dabbing paint in cloud-like layers across one wall. Use tone-on-tone lamps and linens, and set the whole thing off with a pop of color in a bench or chair.
How cool is this geometric wallpaper? We love how it takes plain spool beds with mismatched blankets and turns them into something magical.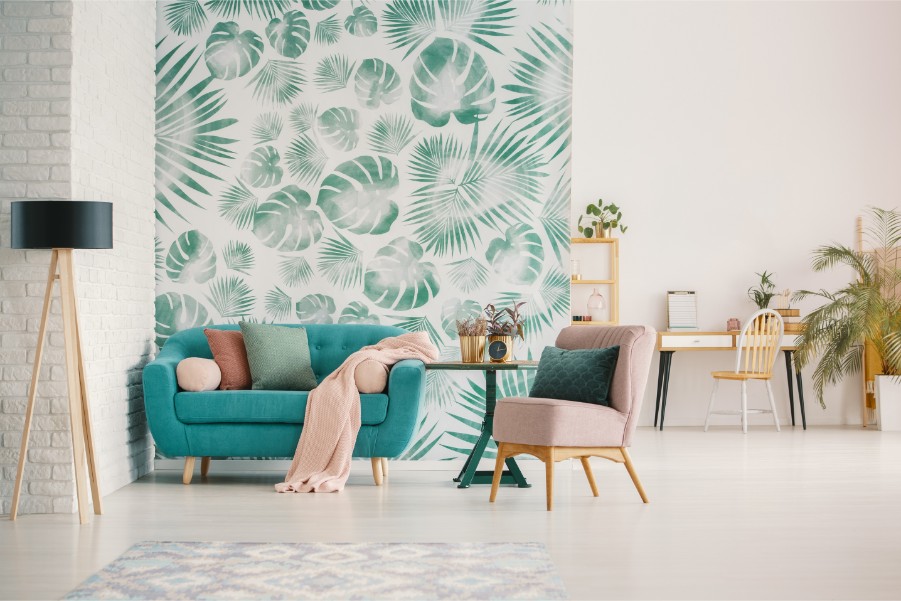 Here's another idea of how to work an open floor plan. Make the most of a narrow wall by setting it off with a super-sophisticated wallpaper (or, more affordable, hand-painted stencils). A glamorous bar cart gives the space purpose, elevating it from "just a wall" to a true accent.
Find the colors that will work on your accent wall — and get free paint swatches. We'll help you discover your color.
---