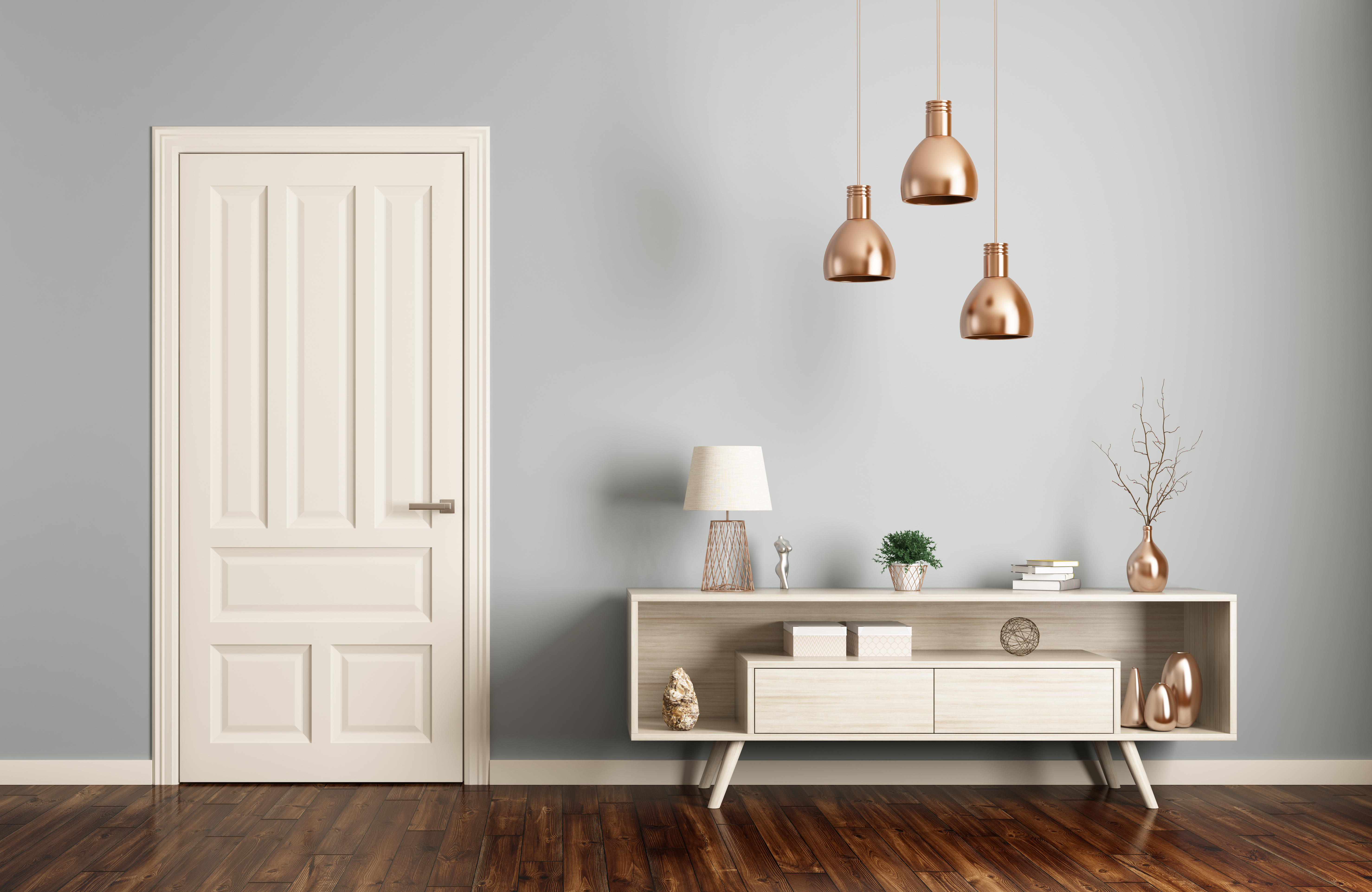 The foyer is your home's magic portal, through which family, friends, and guests enter. For better or worse, it's where they get their first impression. Shouldn't that impression be as smart and fresh as you are? In 2019, proudly display your home's true spirit with one of these trending paint colors for entryways! Paintzen even offers free 8″ x 8″ swatches for you to try in your own home!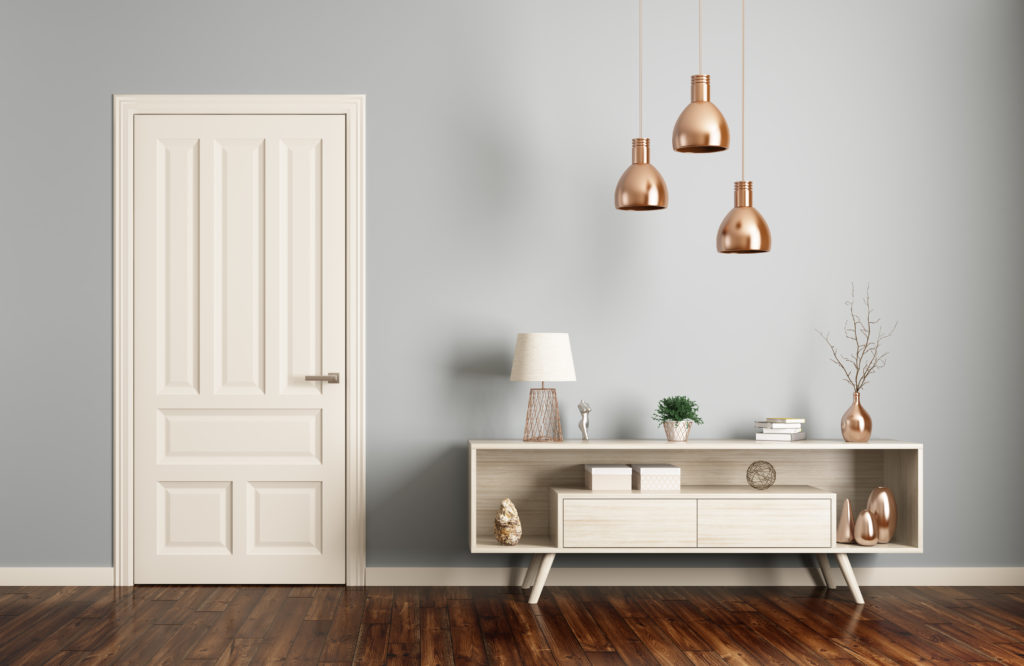 Many of us love a home whose walls and permanent elements (like tile floors) are neutral because it's easy to maintain.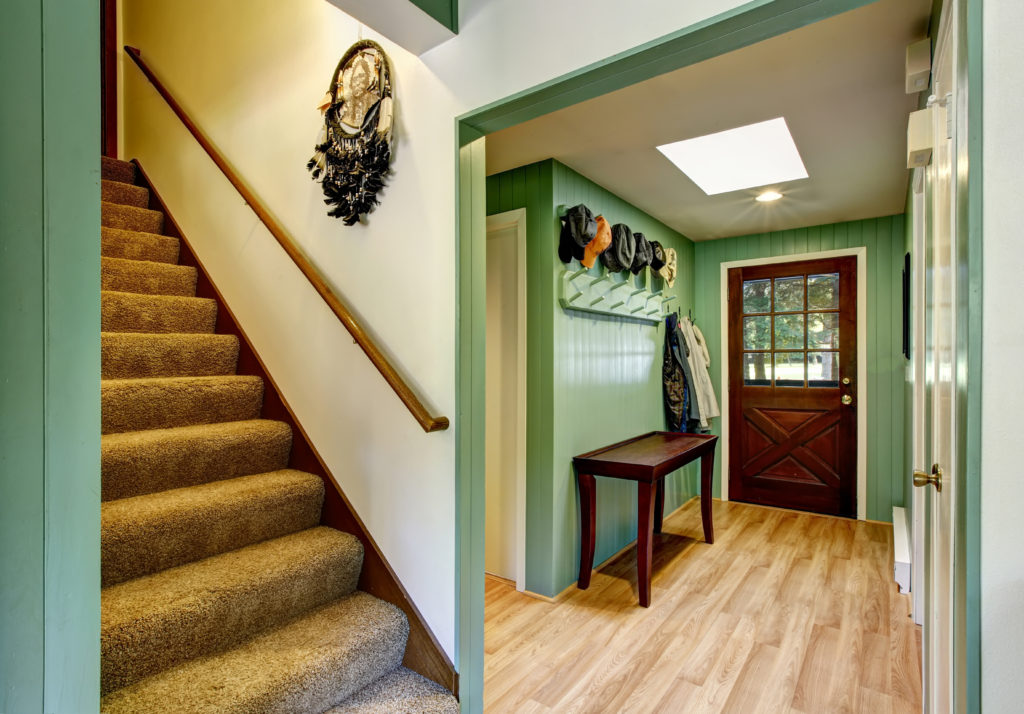 On the color wheel, purple and green are secondary colors, made by blending the primary colors, red, blue, and yellow. Because these colors play well so together, it's easy to partner them confidently in your own design. Wild Plum and Goody Gumdrop would make for a particularly happy pairing in any foyer.
Smoky blue-gray is a classic paint color for a foyer because it works with so many design styles. Here, it sets off the home's rustic elegance.
Mid-tone blue, often called Napoleon blue, is a medium-dark hue with timeless appeal. It works beautifully with ultra-traditional, refined spaces like the foyer in this century-old New Jersey home, done by Michael Maher Design.
The entryway to this vintage seaside shack in New Zealand captures all the color and verve of the ocean. The owner describes her style as elegant, layered, and quirky, but we'd add colorful, too. Love this seaside feel? Paint your walls dark blue or black or get a swatch.
As in many older homes, smaller entryways serve a lot of purposes…like holding a piano.
Rich red with orange undertones sets the stage for this dramatic-yet-casual entry hall. Add your own bench, find some cool coat hooks and a cute rug, and you have the makings of a personal, inviting space.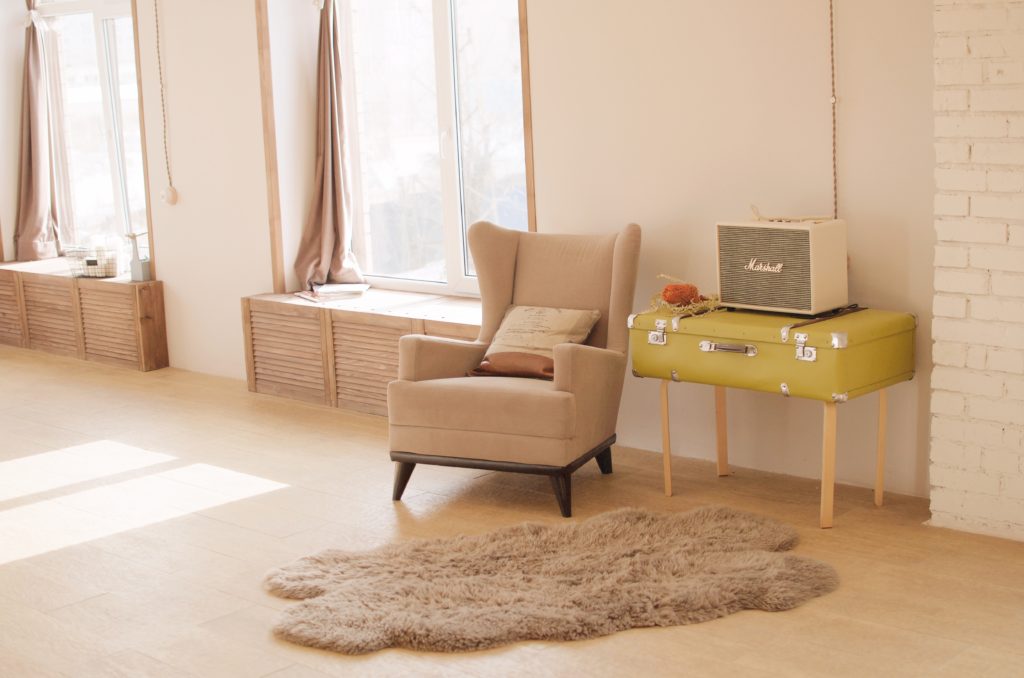 Take the hue in the previous photo down a notch and you get a bold, cheery salmon paint color, similar to Primrose Garden. In a Victorian home (or any home with architectural details like this stairwell) bright colors, like pink, accentuate the home's strong bones.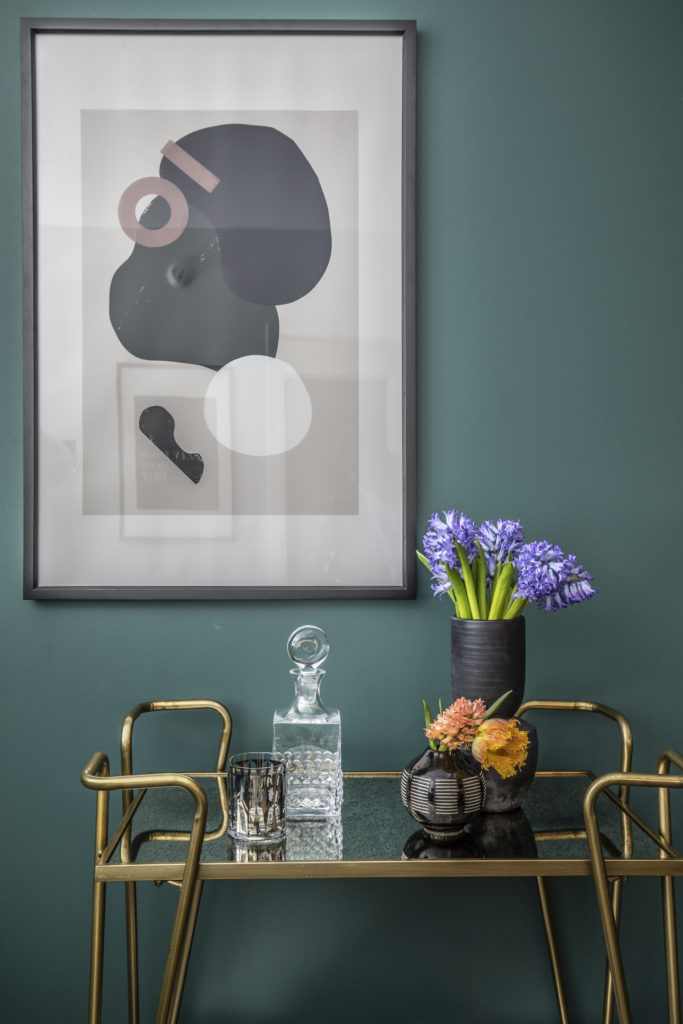 Impart cheer with a happy, grass green wall color. Freshen it up with the surprise of eclectic furnishings: a graphic Dhurrie rug, a metallic chinoiserie table, and a beautiful mirror. As secondary colors, green and orange (like green and purple) make pretty partners. Pro tip: Paintzen has had success painting trim the same color as the walls (similar to Grassy Meadow, here) for a look that lets the eye move fluidly around the space.
Changing your hallway paint color doesn't necessarily mean changing the walls. Add a dose of style and whimsy with a painted ceiling and matching door. Here, gray paint stands out against creamy white.
Or by the same token, paint your door a cheerful pink then carry color through with a matching rug. (This is a great tip for renters who can't repaint walls, but could easily retouch a door.)
Paintzen is here to repaint your entryway. Learn more about our Services and get a quote for your new space today!