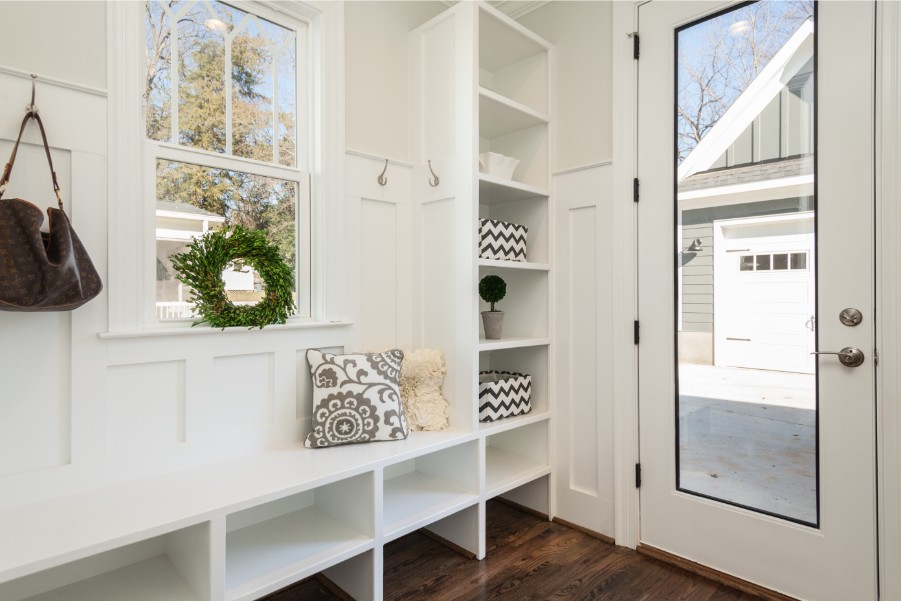 The foyer is your home's magic portal, through which family, friends, and guests enter. For better or worse, it's where they get their first impression. Shouldn't that impression be as smart and fresh as you are? Even though we often neglect the foyer – or entryway – for better or worse, the wall colors in this room might be the most important in your home.
Neutral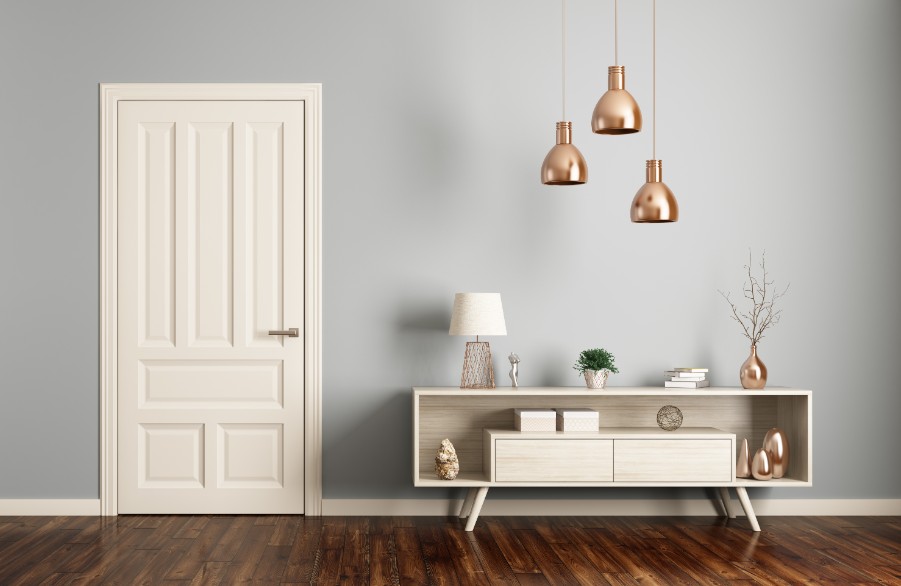 It's hard to go wrong with a neutral color like Aria when it comes to entryway colors. It's easy to maintain and compliments any decor style, from traditional to modern.
Secondary Colors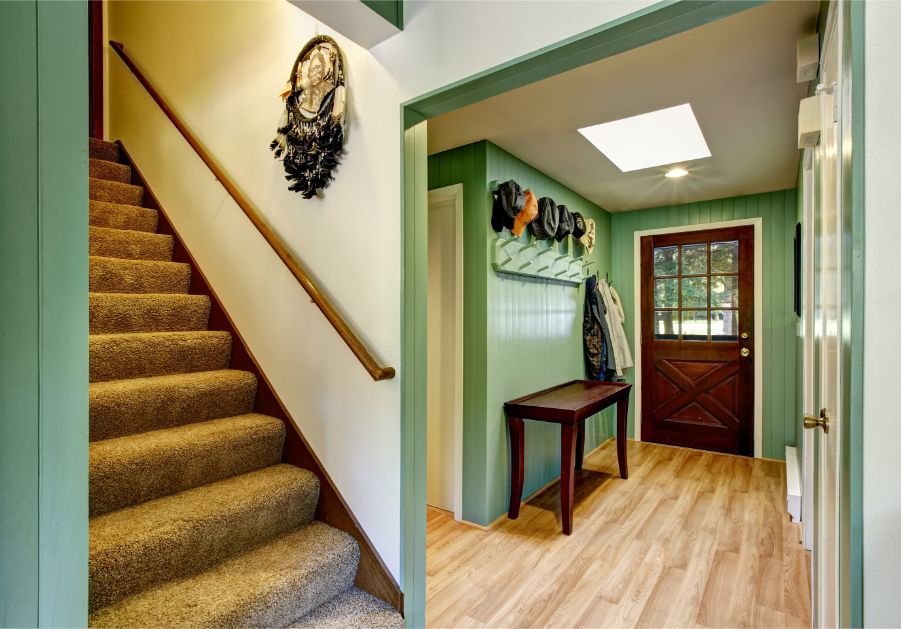 Purple and green are secondary colors. Because these colors work well together (think Mardi Gras color palette), it's easy to partner them confidently in your design. Wild Plum and Goody Gumdrop would make for a particularly happy pairing in any foyer.
Chalky Blue
Chalky blue is a deep blue with blue-gray undertones. It's a classic paint color for a foyer because it works with so many design styles and can be perfect for a monochromatic look. Here, it sets off the home's rustic elegance.
Napoleon
This dark black paint color has purple undertones, giving it hints of blue. This color has a timeless yet very modern appeal. It works beautifully with ultra-traditional, refined spaces. Paint your walls dark blue or black or get a swatch.
Burnt Red
Vibrant red with orange undertones sets the stage for this dramatic-yet-casual entry hall. Add your bench, find some cool coat hooks, and a cute rug, and you have the makings of a personal, inviting space with a paint color like Burnt Red.
Siesta Sands
Take the hue in the previous photo down a notch, and you get a bold, peachy orange, similar to Siesta Sands. In a Victorian home (or any home with architectural details like this stairwell), soft and subdued colors accentuate the home's strong bones.
Night Watch
This dark green paint color is perfect for an accent wall in the entryway. Freshen it up with the surprise of eclectic furnishings: a graphic Dhurrie rug, a metallic chinoiserie table, and a beautiful mirror. Pro tip: Paintzen has had success painting trim the same color as the walls for a look that lets the eye move fluidly around the space.
Changing your foyer paint color doesn't necessarily mean changing the color of your walls. Add a dose of style and whimsy with a painted interior door. Painting the interior of your front door adds a lot of style and character.
Paintzen is here to repaint your entryway. Learn more about our Services and get a quote for your new space today!
(last updated Dec. 9, 2019)