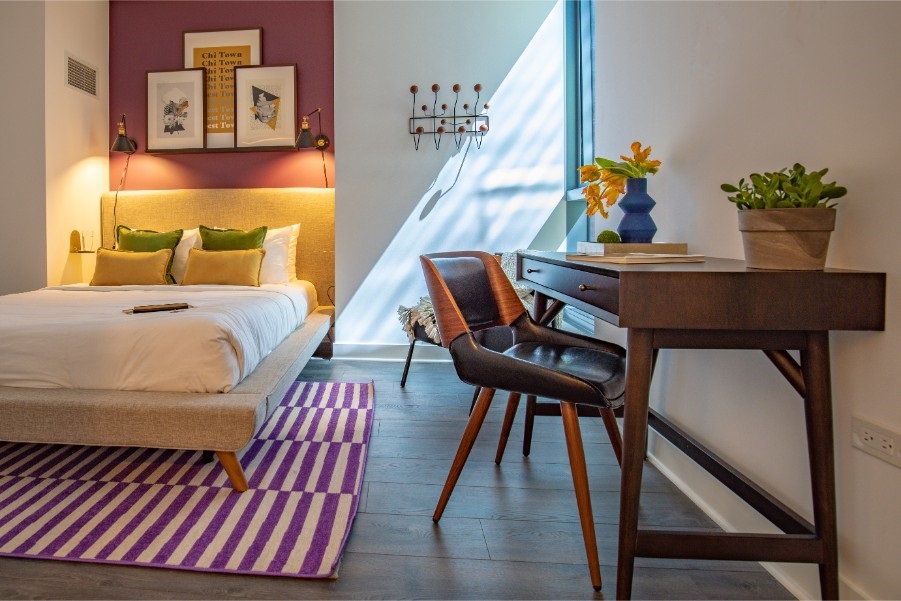 Welcome fall, when mornings require a jacket, the leaves are turning and the perfect convergence of baseball and football means you're glued to your TV or sports app. If you're totally devoted to your teams, you probably have their colors on coolers, jerseys, and tees. But have you ever thought about devoting an entire room and color palette to your favorite sports organization? (Or cheating a little and including their colors in a tongue-in-cheek nod to gorgeous decor?) Cheer on this collection of rooms inspired by some of the most popular pro and college sports teams.
Red, White & Blue
Red, white and blue is a classic color combo for sports teams. The Angels, the Braves, the Bills – even the NFL logo, itself – are all tricked out in the colors of the national flag.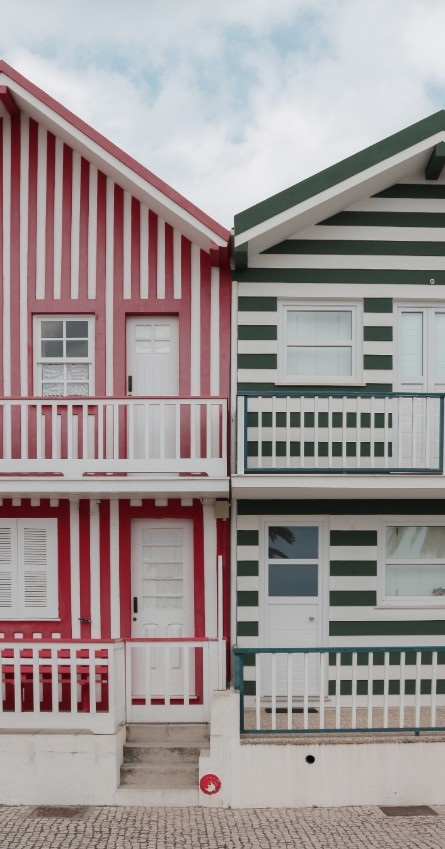 Give your favorite team a nod with a room quietly devoted to their colors. For red, white and blue, keep it subtle with white walls, and let the accessories pull the color scheme together.
Or give it a tongue-in-cheek approach and hide the colors in an upscale-but-comfy design. Cheering on your red-white-and-blue team from this room keeps you connected to your players in the most tasteful of ways.
Blue & Orange
For Auburn, Syracuse and Chicago Bears fans, you can't go wrong with blue and orange.
And blue and orange go together like Saturdays and college football. Depending on your team's logo, twist the blue to teal or navy.
Show your family you're taking team spirit seriously by doing the nursery in your college football team's colors. Nobody does nurseries like the moms of the SEC.
Green & White
Green and white are where it's at if you love the Jets, the Eagles or are following the Oakland A's in the playoffs.
Come on strong with a green velvet chair in a black-and-white room.
Or go the other way and let the paint play quarterback, while white becomes the O line.
Black & Gold
Oakland's Golden Grizzlies, the Pittsburgh Pirates and the Georgia Tech Yellow Jackets all rock black and gold.
Black and gold fans have a heart for drama, and why not let that show up in your decor? Black walls, uber-white ceilings, and brass chairs bring your team's color scheme to life.
Or get the same feeling on a cozier scale with a black couch that's the best seat in the house. Pass the chips!
Blue & White
Blue and white are for the UNC Tar Heels, the NY Yankees, and the Detroit Lions.
That Duke-UNC rivalry shows no signs of stopping (Go Heels). If you're a house divided, nothing shows your commitment to your half like hand-painted wallpaper.
Keep the blue-and-white love going with a bedroom devoted to kids and plan. Bunk beds, sports equipment, and team colors … can it get any better?
Red & White
If you love the Red Sox, the Phillies or the Arizona Cardinals, red and white is your jam.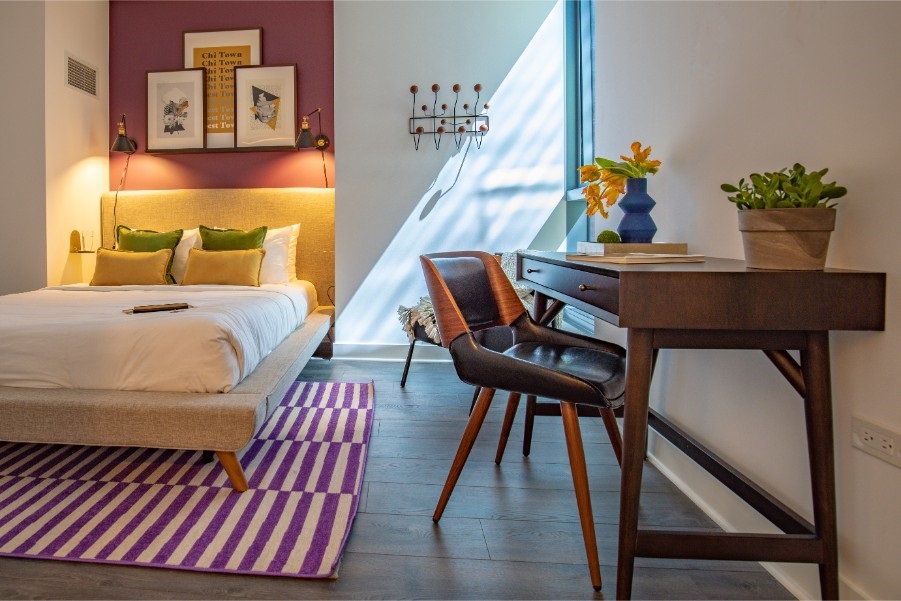 Um … wow. That's intense. But so is your love for your team. Go all out with a wine-red wall and some sexy accessories, Cards fans.
[PHOTO HERE]
And for the Red Sox, does it get any better than a luxury hotel suite next door to Fenway Park? Take a tip from this room and turn your own den or man cave into a baseball-themed space by painting your team's winning scoreboard on the wall.
If you love these sports-themed color schemes, get more ideas at our Inspiration Board. Browse and save colors, upload photos of your own sports-themed rooms and check out our gallery of the homes of happy clients.
---