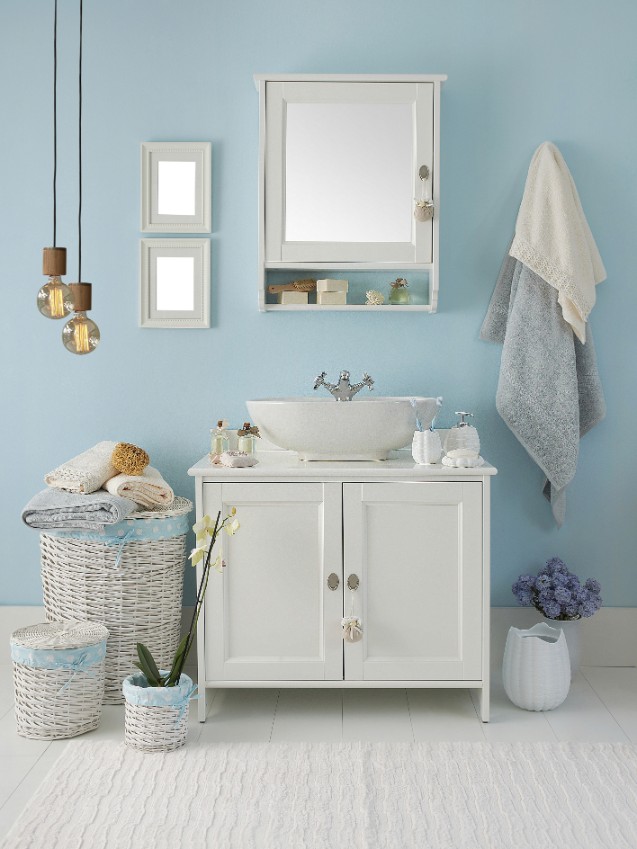 Is your bathroom looking blah? Why not give it a color refresher with one of this coming year's hottest bathroom paint colors? We've pulled some of the best bathroom colors that are sure to add some pops of color and character to these rooms.
Whether you are looking to paint a powder room, a small bathroom, or your master bath, it's important to think about how you use the bathroom. These varying spaces deserve their own specific decor. And as any interior designer may tell you, the bathroom is a personal space, so your color choices should reflect your personality.
If a white bathroom with white walls and bright white trim is what you desire, then go for it. But because these spaces are generally smaller and more private, it gives you an opportunity to takes some chances with your color schemes.
Onyx PPG1011-7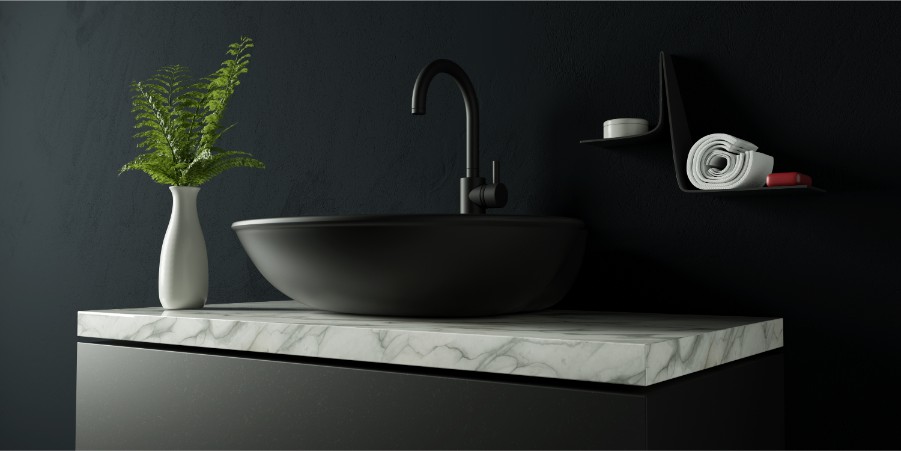 One of this coming year's top colors is a deep black with hints of green and navy. If you love this hue as much as we do, try our paint partner's version: PPG's Black Flame.
Morning Breeze PPG1136-3
Turquoise is an ever-popular choice for bathrooms, and this year we're celebrating its lighter side, an icy shade that reminds us of Italian ice. For this look, try the minty Inverness Gray.
Confidence PPG1078-5
If your loo needs a warm-up, go for the gold — or two, as is the case in this pretty space. Try a color like PPG's Confidence for a similar look.
Blue Phlox PPG1235-2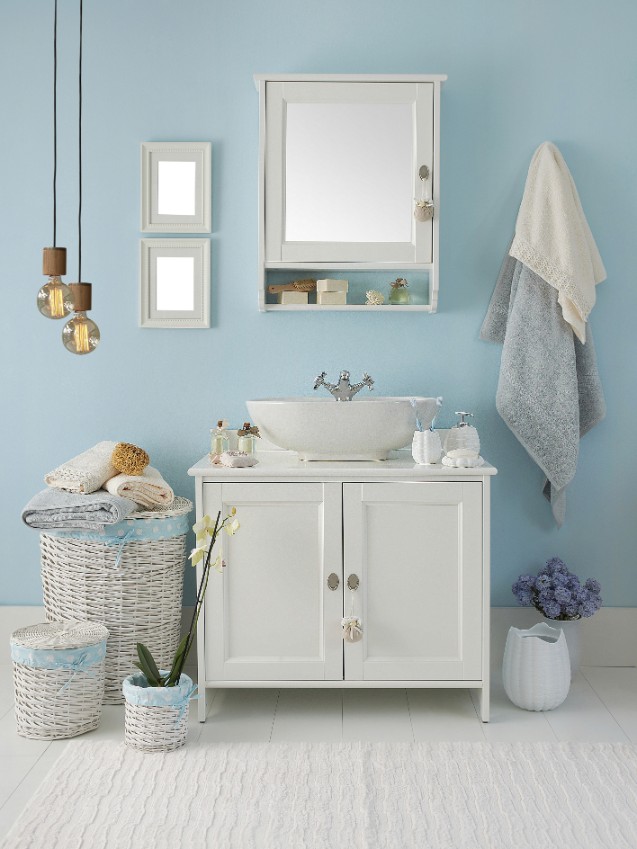 Make your bathroom shine with this wainscotting blue. You can achieve this same style with Blue Phlox (we'd pick it for the pretty name alone).
Guacamole PPG121-5
Looking for a bit of whimsy? Order up some Guacamole! This rich, grassy green translates across all styles — equally at home in a farmhouse as it is in an uptown flat. Relaxing without being a snoozer, this hue will be there for your morning coffee and your evening wind-down.
For more great color ideas order free swatches at samples.paintzen.com.
---