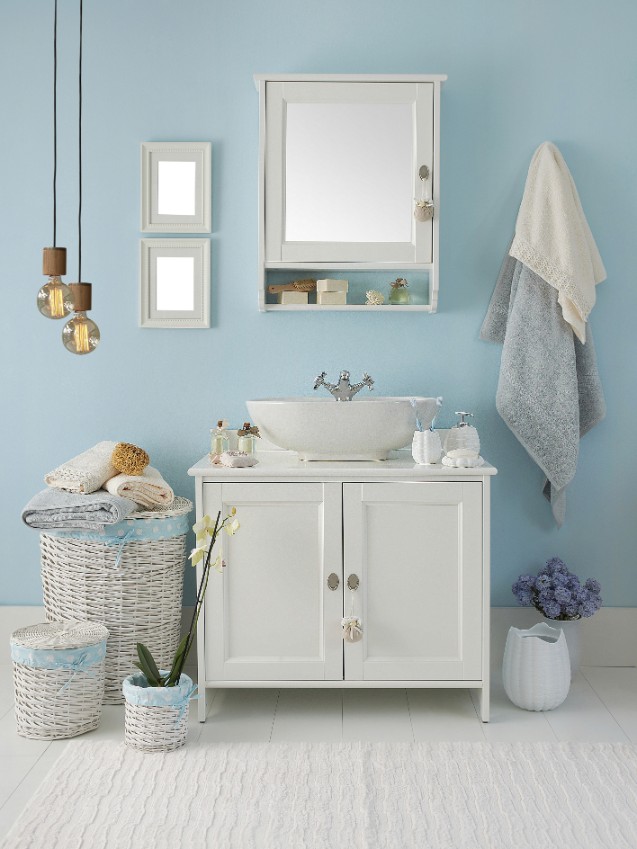 Is your bathroom looking blah? Why not give it a color refresher with one of this coming year's hottest new hues? We've pulled what we think are the five best bathroom paint colors.
Black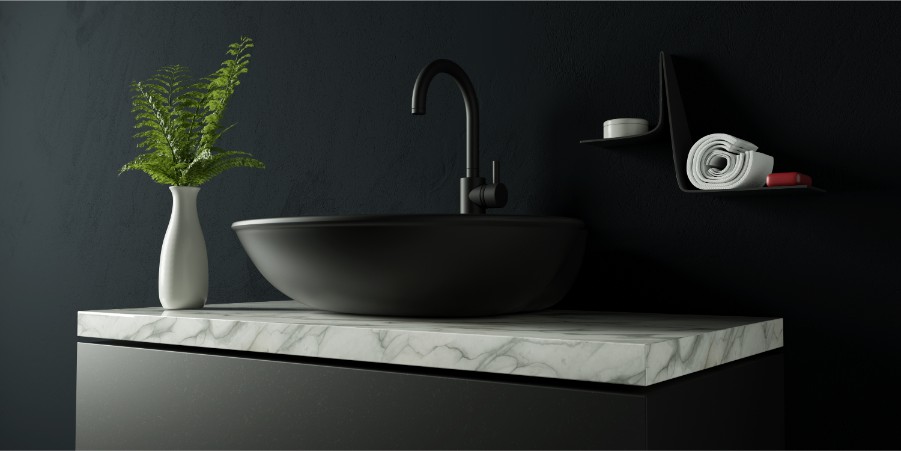 One of this coming year's top colors is a deep black with hints of green and navy. If you love this hue as much as we do, try our paint partner's version: PPG's Black Flame.
Icy Turquoise
Turquoise is an ever-popular choice for bathrooms, and this year we're celebrating its lighter side, an icy shade that reminds us of Italian ice. For this look, try the minty Inverness Gray.
Antique Gold
If your loo needs a warm-up, go for the gold — or two, as is the case in this pretty space. Try a color like PPG's Spiced Butternut for a similar look.
Seafoam Blue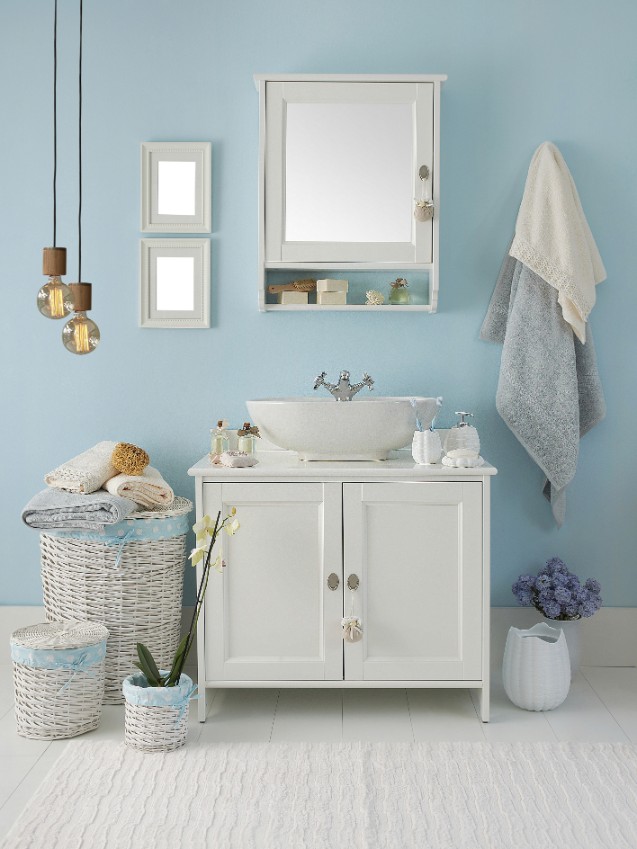 Make your bathroom shine with this wainscotting blue. You can achieve this same style with Idyllic Isle (we'd pick it for the pretty name alone).
Green is Good
Looking for a bit of whimsy? Order up some Guacamole! This rich, grassy green translates across all styles — equally at home in a farmhouse as it is in an uptown flat. Relaxing without being a snoozer, this hue will be there for your morning coffee and your evening wind-down.
For more great color ideas order free swatches at samples.paintzen.com.