Paint Color Inspiration from Greek White Houses
With its warm summers, blue skies and seas, and simple, white homes, Greece is a dream vacation destination. Imagine you're there, soaking your toes in the water and nibbling olives, even as you soak up the decor ideas from these homes.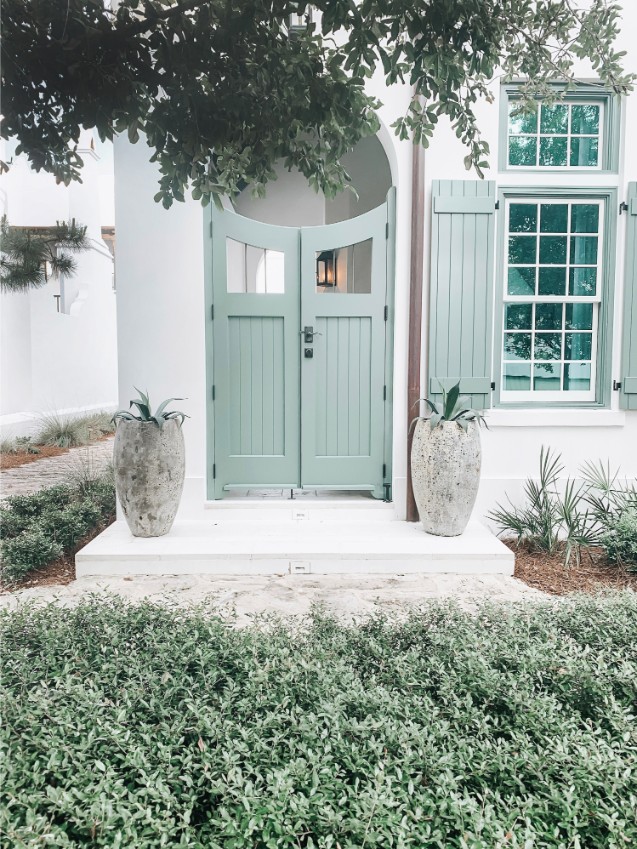 Mint green shutters act as color bookends for this white stucco home.
Embrace the indoor/outdoor lifestyle with floors made to be walked on with sandy feet. The white walls and furniture in this space make it feel airy and cool on hot afternoons.
Waterside adobe-style homes? Yes, please. Is that heaven, or what? (P.S. The blue-and-white color scheme takes cues from the water and landscape.)
On the other end of the kitchen spectrum is this small, rustic cooking space. There's just enough room to cook a meal.
Sleep deeply to the sound of the surf, with open windows and a gauzy white mosquito net. This one hangs from a simple frame, but you can also drape it from hooks or hang curtain rods from the ceiling.
In this simple living room, sofas and chairs surround coffee tables. No artwork is needed — just a book and a glass of something cool.
This beautiful bedroom keeps the color palette neutral, even if it's not stark white. The calming beige and cream walls and bedding recede into the background so the view is the highlight of the space.
While this living room has Greece's traditional white walls, the palette is much brighter. Blue accents match the ocean outside, making the room feel like it grew out of the sea, while the cushions and whimsical art give it a fun vibe.
Create your own Greek-inspired escape by starting with one of our many white or neutral paint colors. Upload photos of your own home to find the perfect one or ask one of our experts for help.
---