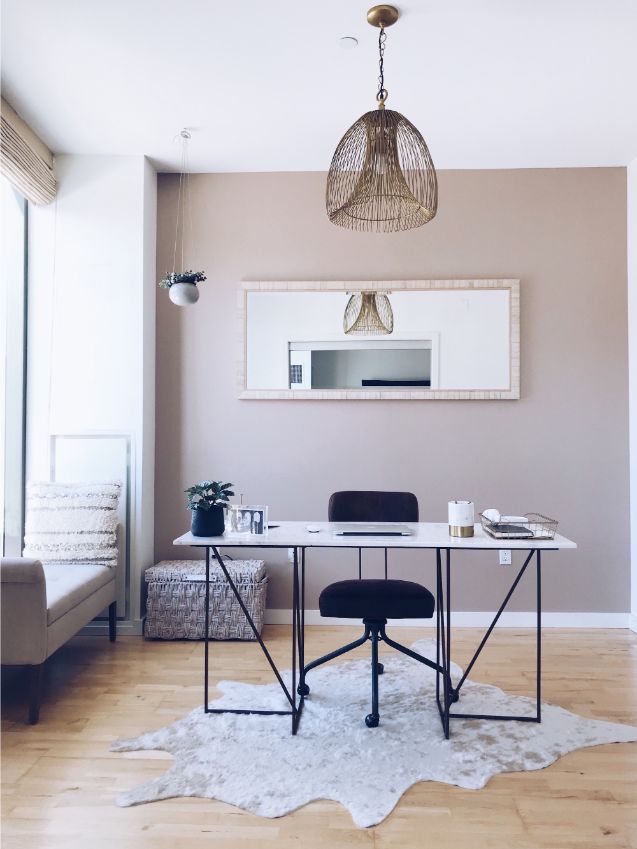 It's time to kick off the summer real estate season. What better way than with a review of this year's best paint colors for selling a house? Whether you're painting your interior, exterior, or both, these are the colors buyers are loving right now. There are many studies and surveys from interior designers, real estate agents, and potential buyers that help identify which colors are best for appearance and which ones make the most money when you sell your home. Before putting your house on the market, take some time to consider your paint color.
Light Blue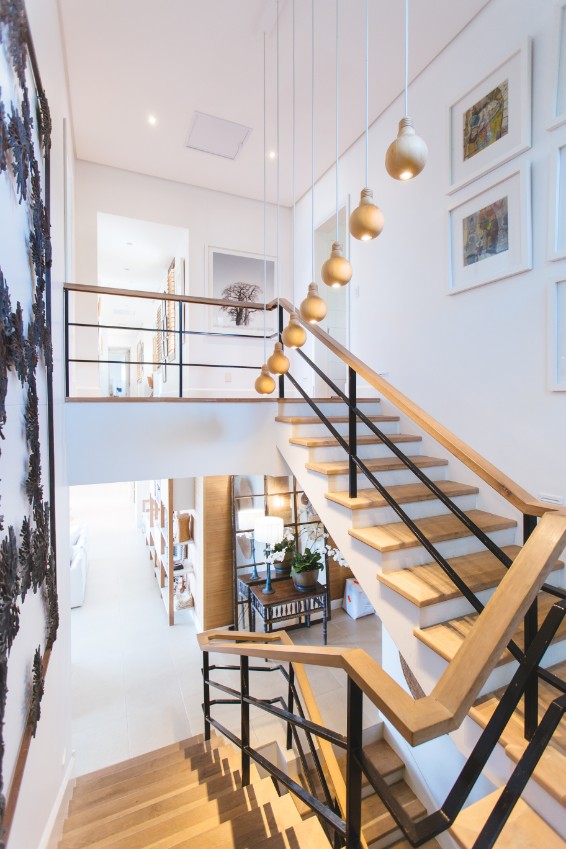 This charming home as a soothing blue stairwell, makes you feel like the sun's shining even on the cloudiest days. According to Realtor.com, 62 percent of homeowners around the country favor this calming shade. To get this look, Paintzen painters can use PPG's Airy.
Warm Gray
Warm gray has topped the charts for staging houses for the last few years and it's still a favorite of buyers everywhere. Try the tranquil PPG color, Quest, especially in homes with large living rooms or open floor plans, to highlight architectural details and unify the space.
Red (Yes, Red)
If your home is brick or a neutral tone, liven it up with a bright pop of color. But keep it to the shutters and door, since most homeowners shy away from a completely bold exterior. A red door (try PPG's Red Gumball), like the one on this Pittsburgh Cape Cod, is a classic home brightener.
Warm Neutrals
While cool grays may top the staging charts, warm neutrals are equally popular. These shades, from cream to yellow, signal to buyers that the home is fresh and well-cared-for. Have our painters paint your kitchen a shade like Parchment Paper and it could boost your sales price more than $1,300, according to a Zillow survey.
Cool Blue-Gray
Speaking of that Zillow survey, homes with blue-gray master bedrooms and bathrooms sold for $5,440 more than comparable homes with white paint in those same spaces. Gray Frost, a cool blue-gray, fits the spectrum perfectly.
Green
Warmer climates lend themselves to brighter paint colors. If you live in the south, a slightly bolder hue can be a good choice, especially when paired with a neutral stone or brick, as this new construction home in Houston, Texas. Try Golden Grass for a similar look.
Off-White
For a classic look that transcends trends, go with a creamy shade like Delicate White. It maximizes light, making rooms look bigger. To take full advantage of this, Paintzen can paint the trim and walls the same shade; the unbroken line draws the eye around the room without a break. This is especially good for small or dark rooms.
Greige
Griege is still the hottest color for staging. This cross between gray and beige speaks to buyers, increasing home values whether it's used inside or out. And with a color like Whiskers, you'll be as charmed as your buyers.
For even more color ideas, visit our sample portal.
Whether you're selling now or thinking of selling in the future, a good paint job is guaranteed to freshen up your space, increasing your pleasure at home – and your home value. Paintzen house painters have years of experience in painting homes. Browse our painting services and get your free and instant online quote and after booking our painters can start in as little as a week.
---