The 6 Best Neutral Paint Colors for Selling a Home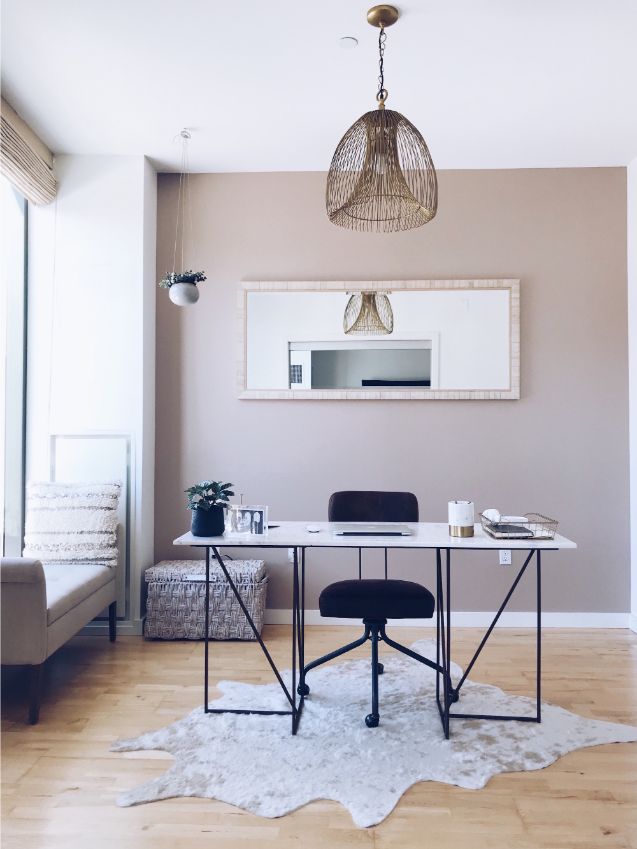 Preparing to sell your home means making it as neutral as possible to help potential buyers envision themselves living there. From removing personal photos, unique art, and religious symbols, and painting the interior in light wall colors, minor adjustments can make the home as buyer-friendly as possible to help facilitate a faster sale. If you're considering selling your home but need to touch up the walls, read on for the best light neutral paint colors to help sell your home quickly.
1. Light Blue
Light blue can be a calming color. From the minute potential buyers walk in the door, a light blue can evoke vibes of peacefulness and calm. Shades of light blue, such as PPG's Airy, often have enough color to subtly stand out but not enough to dominate the space. According to Realtor.com, 62 percent of homeowners around the country favor this calming shade.
2. Warm Gray
Warm gray has been a go-to color choice for staging houses for the last few years and it's still a favorite of buyers everywhere. For a tranquil, warm gray hue, PPG's, Quest, works especially well in homes with large living rooms or open floor plans to highlight architectural details and unify the space.
3. Warm Neutrals
While cool grays may top the staging charts, warm neutrals are equally popular. Warm neutrals, which range from cream to yellow, create a welcoming and inviting space. Try a shade such as PPG's Parchment Paper to boost your sales price.
4. Blue-Gray
Blue-gray paint is a fit for nearly every design style. Whether the home is traditional, transitional, or modern, blue-gray paint, such as PPG's Gray Frost will seamlessly blend in the background, letting your home's selling features shine.
5. Cream
Light paint colors, such as pale creamy shades, are a timeless, neutral paint choice for a classic look that transcends trends. One tried and true huei s PPG's Delicate White. It maximizes light, making rooms look larger. To take full advantage of this, Paintzen can paint the trim and walls the same shade; the unbroken line draws the eye around the room without a break. This is especially good for small or dark rooms.
6. Greige
Griege is one of the best paint colors for staging. This cross between gray and beige speaks to buyers, increasing home values whether it's used inside or out. And with a color like PPG's Whiskers, you'll be as charmed as your buyers.
Colors to Avoid When Selling Your Home
When you're preparing to sell your home, avoid paint colors that can feel overwhelming and heavy. Light colors for walls feel inviting and can help the rooms feel larger. Paint colors, such as black, violet or orange should be avoided. If you have rooms that are one of these darker colors, it's wise to repaint it in a lighter, brighter hue.
Additionally, incorporate several colors in a room, so the room doesn't feel overpowered by one particular color. A crisp white trim and subtle, complementary accent colors throughout will create an approachable and welcoming space.
For even more home staging paint color ideas, visit our sample portal. Whether you're selling now or thinking of selling in the future, a good paint job is guaranteed to freshen up your space, increasing your pleasure at home – and your home value. Paintzen house painters have years of experience in painting homes. Browse our interior and exterior painting services and get your free and instant online quote and after booking our painters can start in as little as a week.
---