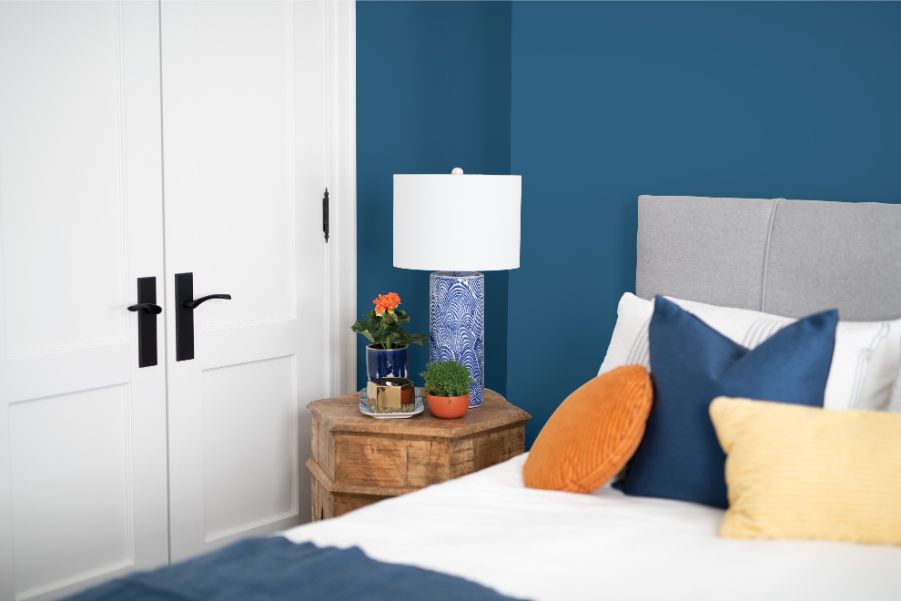 If you've been waiting for the day you can take out your boots, scarves, and all things pumpkin spice … drumroll please … that time is now. To celebrate the arrival of autumn, here are 8 rooms inspired by the fall rainbow.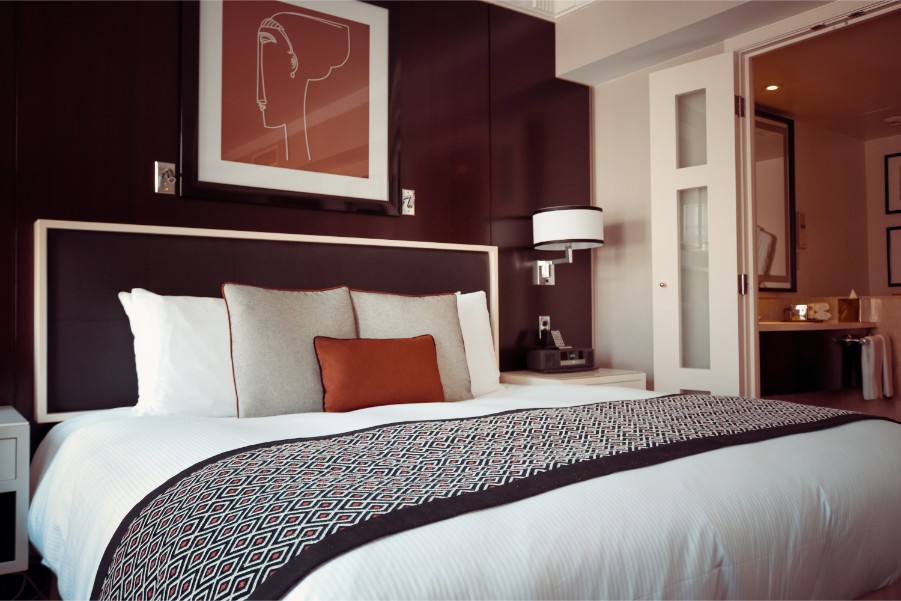 This Brooklyn's apartment's second bedroom was converted to a den and painted the color of a deep, rich wine (Gooseberry is a good option here if you love this color). Gold metallic pinstripes enrich the color scheme, and they're super-easy to have on your own walls. How cool is it that the photo above the sofa depicts the homeowner's grandmother as she appeared in a Broadway show?
In an apartment on the Upper East Side, the bronze accents reveal the purple undertones.
If you love orange, welcome to your season. And nothing plays off this happy citrus tone better than green. This cozy living room starts with a striped sofa, from which the color palette flows. If you want to design a color palette, Paintzen can help you, with using the biggest item in the room as a jumping-off point. Then layer the dominant color (in some range of the hue) at least three times in the space. Give your own living room this look with PPG's Evening Glow.
Say hello to olive green as the temperatures drop and the leaves begin to change. You can also welcome this color into your home because it plays well with a host of hues. From white to brick to wood tones (to navy to pink too…) olive green is a neutral that's never boring. For a similar look, meet PPG's Edamame.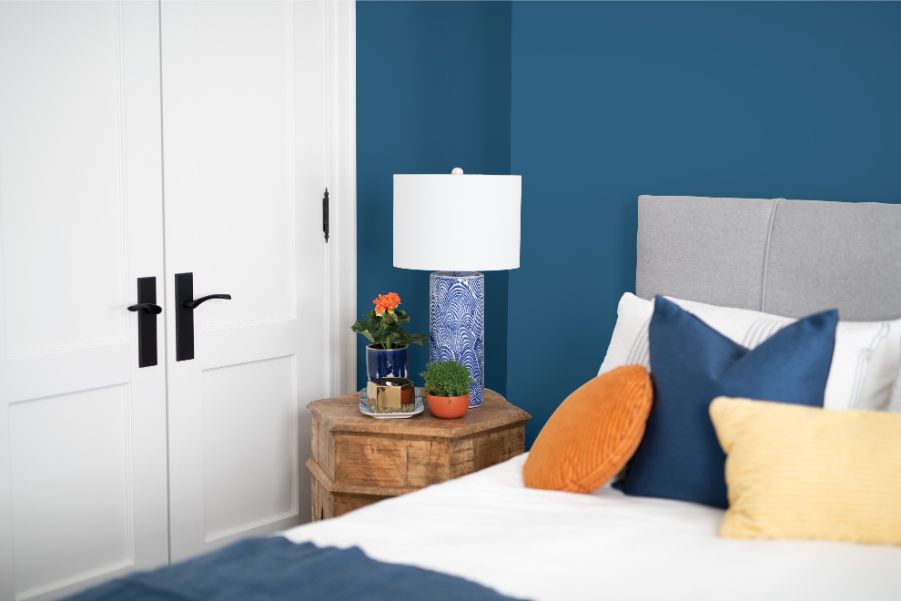 This rich navy is the color of the sky on an early fall evening, just after sunset. But it also makes for a beautiful living room, which in this case, gets a classic yet Bohemian look with a leather couch (love the brass feet) and the gallery wall. You can't go wrong with Blueberry Pie.
In a bedroom, toasted-almond walls will soothe you to sleep, especially when paired with autumnal friends gold and chocolate. Layered pillows that look as soft as Goldendoodles make you want to curl up and snuggle. PPG's Kangaroo is just the color you're looking for.
Even as real roses begin to fade, their color indoors starts to shine. A rose color, like Bordeaux, is an interesting base for a color scheme because, even though it seems like a color star, it actually plays second lead gracefully to gray, wine, black and shades of rust.
Influential Brussels gallery owner, Flore de Brantes, often unwinds at her family's ancestral home in France's Loire Valley. Completed in 1770, the home still retains many of its original furnishings, like the 18th-century tapestry hanging behind the bed. The Chinese red drapes (similar in color to Calypso Berry), wallpaper and chairs, are pulled from the tapestry and evoke the colors of fall's most beautiful leaves.
We say, bring on all things autumn, from seasonal coffees to the rich, varied and oh-so-beautiful color scheme. Find inspiration for your own fall rooms in our samples portal.
If you want to get paint samples for your own autumnal palette, Paintzen offers five free paint color samples of your choice that will be sent right to your door.
---