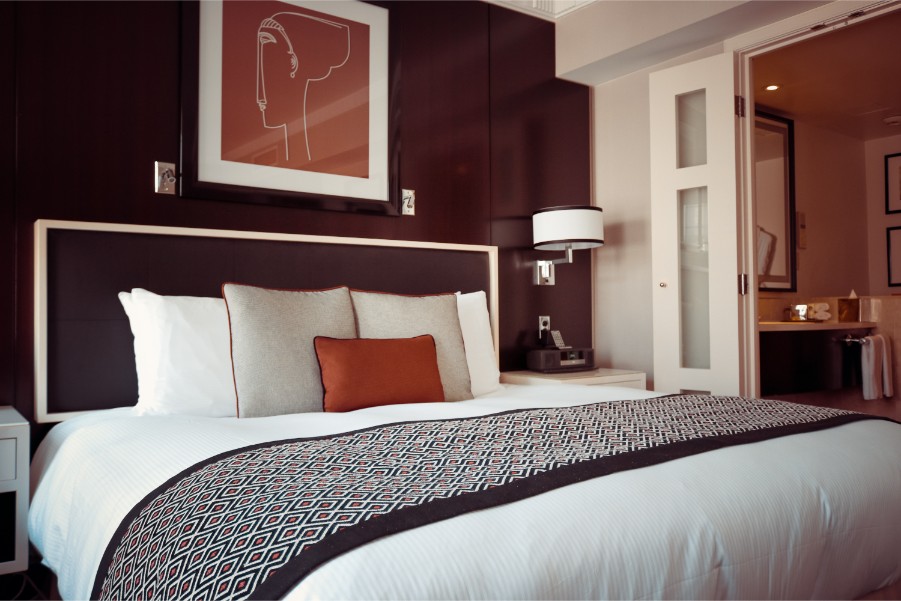 If ever there were a color to replace pink on everyone's trends list, it's purple. From lilac to lavender to fuchsia, this royal color reigns supreme in the hottest rooms. Check out 7 of them and you may find yourself looking for your own purple paint colors.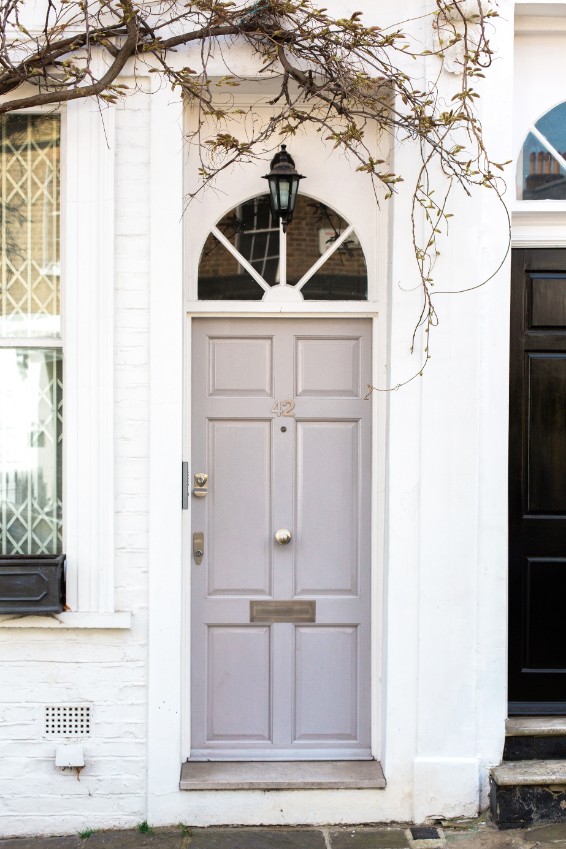 This shade of purple, akin to Royal Lilac, straddles the line between relaxing and elegant. It's a good choice for a library, where you're likely to hang out with a book or friends.
If you're looking for something new, try purple in the kitchen. Or get a similar look at a lower price point by painting the space Globe Thistle then stenciling metallic designs on top.
Don't forget fuchsia as one of the options on your purple checklist. Go full-on Magenta in high gloss, and watch light bounce off the walls, creating a dramatic mirrored effect. Keep furniture complementary, streamlined and simple so the color is the star.
Pair magenta and Pink Peony with spring green, blush, and coral for an unexpected but totally on-point color scheme. Fun and flattering, these hues shine whether they're in a kid's room or a more grownup space. This inspirational Beverly Hills, California, girls' room was decorated by Peter Dunham Design. In it, a hand-carved canopy bed and a vintage suzani keep the room from looking childish by lending it just a slight edge (a great tip for tween rooms).
If your taste runs to a more subtle line of the royal hue, go for a grayed-down wall like Pale Violet and augment it with an upgraded vanity painted Violet Aura. In the same color family, these two shades will create a sense of peace and harmony in your bathroom.
In this minimalist dining room, a purple wall (try Tinted Rosewood for a similar effect) sets off a Swedish dining table and mix-and-match chairs. The chalkboard and pendant lamp gives the room a casual, welcoming quality. This style works well for family dining rooms with kids but can be equally appropriate for a friends' get-together on a Friday night.
This outdoor area perfectly complements the purples of the sunset. If you want to try this at home, use Velvet Scarf, and to keep your room from feeling cold, add warm, metallic finishes and accessories.
No matter where you look, from Pinterest to Instagram to your favorite interior design mags, purple is ruling the color scheme. Bring the color home in a variety of shades, from palest lavender to boldest fuchsia. You can find your perfect purple shade in our Color Gallery.
Order free paint swatches to see how these colors look on your walls. Then get a free and instant online quote to have Paintzen come and transform your space!
---