7 Shades of Purple Paint to Wake Up Any Space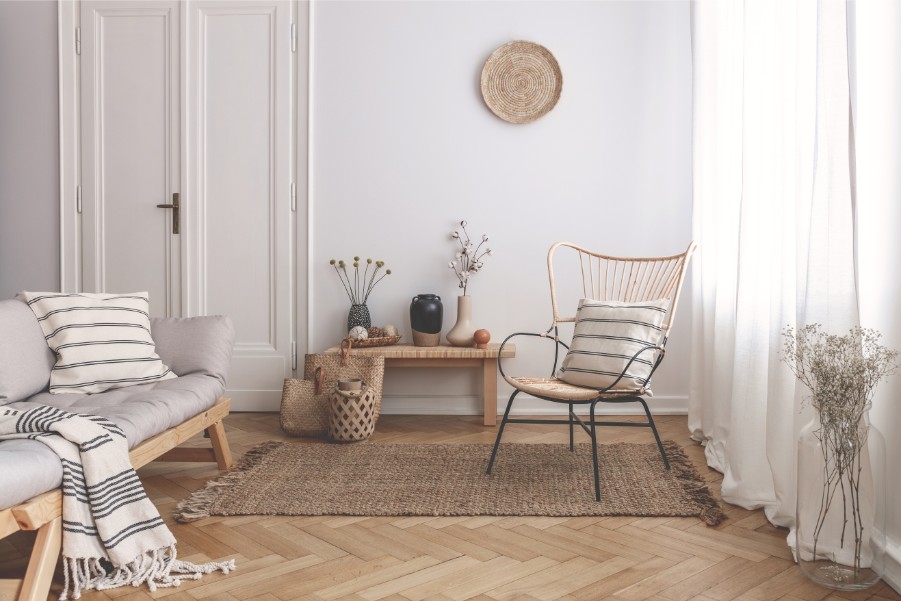 From lavender to fuchsia to lilac paint colors, purple is a royal color that reigns supreme in the most used rooms of the home. If you want to add bold shades of purple paint to your home but don't know where to start, check out seven of our favorite purple paint ideas. You may find yourself looking for purple paint colors for your home and booking the painters. Read on for tips on the shades of purple you should incorporate throughout your home.
Purple Front Door
Purple can be an excellent choice for a front door. It will help your front door stand out in the best way possible and add to your home's curb appeal. PPG's Iris Isle, is a light, pure shade of purple that is both relaxing and elegant and ideal for a front door. Iris Isle also pairs well with darker blue violets, which you can incorporate on the shutters or door trim.
Purple Kitchen Cabinets
If you're looking to refresh your kitchen, try painting your kitchen cabinets purple. A shade of dark purple paint, such as  PPG's Reign Over Me, a dark, pure, amethyst that is youthful and fun. It's a perfect complement to light creams, deep charcoal and greenery. Try pairing a purple island with cream cabinets with a rich, charcoal backsplash to create a happy, inviting kitchen.
Purple Living Room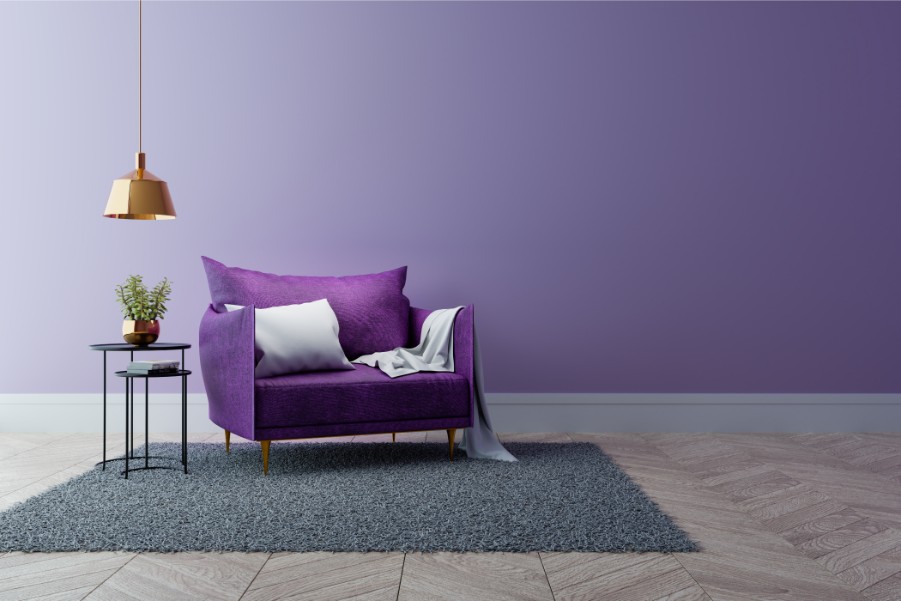 For a dramatic living room, drench the walls in a high-gloss fuschia. PPG's Magic Carpet is a deep amethyst, and applying this shade of purple in a high-gloss finish will allow the light to bounce off the walls, creating a dramatic mirrored effect. In addition, sleek, streamlined furniture will let the walls shine. Selecting accent pillows, window treatments and a rug in shades of creamy white and lighter shades of violet paint colors will complete the overall effect.
Light Purple Kid's Bedroom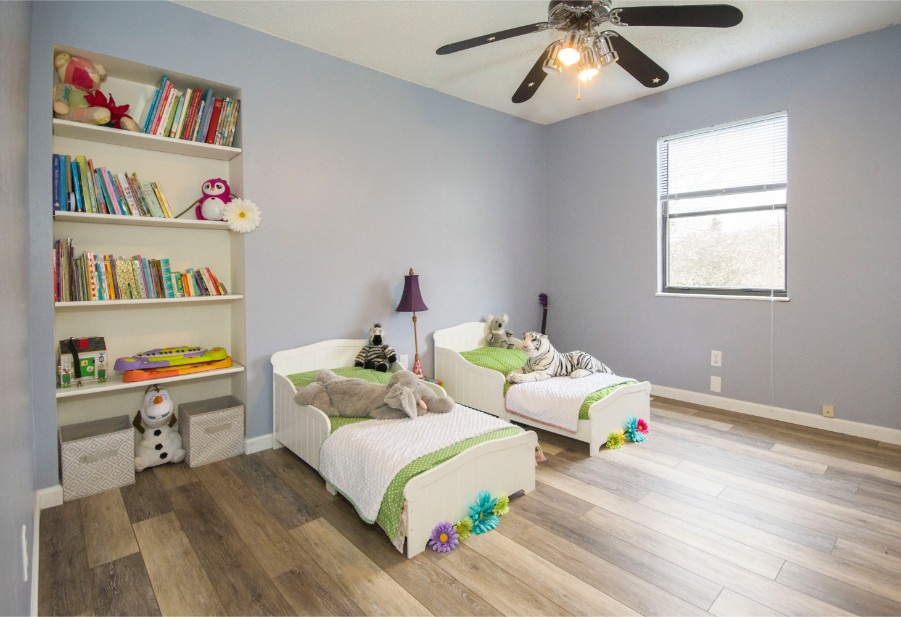 Light purple paint in a child's bedroom can create a fun and flattering space. PPG's Irradiant Iris is a soft, neutral, icy purple with a mulberry undertone. Pairing this light purple with bedding, accent pillows, window treatments and a rug in shades of spring green, blush and coral, combined with silvery accents and mirrored accessories, will create an unexpected but on-point color scheme.
Royal Purple Bathroom
If you prefer a more dramatic look, go for a dark, shaded, raspberry chocolate purple wall like PPG's Gooseberry. Lean into this shade's richness with equally deep and velvety furnishings. Selecting shades of purple from the same color family will create a sense of peace and harmony in your bathroom. Alternatively, you can pair the dark purple with lighter neutral colors for a more contrasting effect.
Purple Dining Room
Fuschia, especially when applied in a high gloss finish, can create a stunning impact. The high gloss will let light bounce off the walls and create a dramatic, mirrored effect. PPG's Magic Carpet is a deep, pure, amethyst purple with a paisley purple undertone. This showstopping color looks best with creamy white furniture, window treatments and rug, so it remains the star of the room. Layering artwork in lighter shades of violet can help tie the room together.
Something to keep in mind, however: in order for a high gloss finish to look its best, the surface should be smoothed and skim coated and the paint should be sprayed on. Learn about our Paintzen contractors to find the right painter for this job.
If you prefer a more understated dining room, a lighter hue, such as PPG's Silver Chalice can set the tone for a minimalist dining room. Pairing this soft, subdued shade of icy purple with natural lighting and white drapes gives the room a casual, welcoming quality. For a more traditional look, this soft shade of purple is a beautiful complement to dark mahogany flooring and dark furniture accents.
Purple Painted Exterior
An outdoor area perfectly complements the purples of the sunset. To apply this effect to your home's exterior, PPG's Orchid Blossom is a pale, subdued, icy purple that comes to life at night.
From Pinterest to Instagram to your favorite interior design magazines, purple is ruling the color scheme. Bring the color home in a variety of shades, from palest lavender paint colors to boldest fuchsia.
To find your perfect purple paint shade:
Visit our Color Gallery.
Order free paint swatches to see how these colors look on your walls.
When you're ready to begin your project, get a free and instant online quote to have Paintzen interior painters come and transform your space!
---