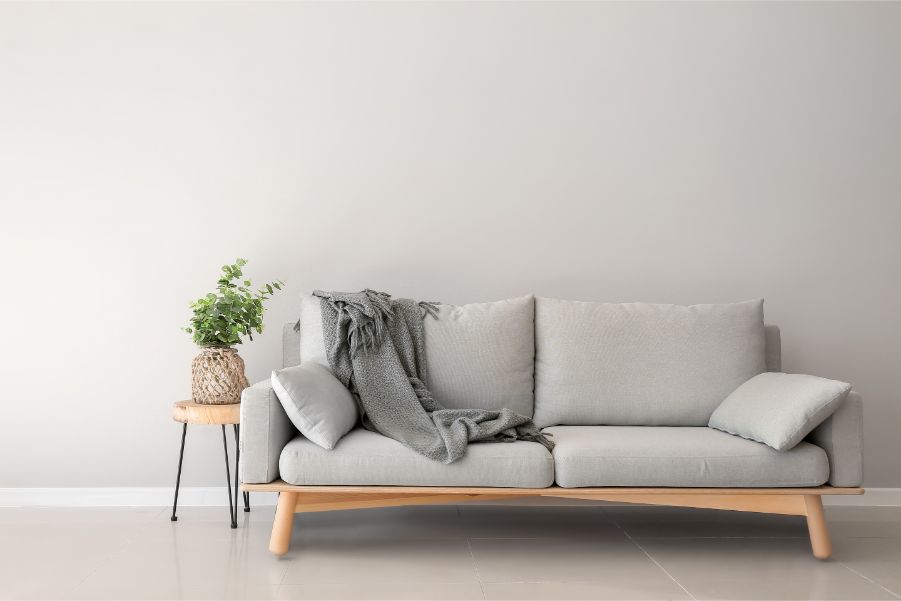 These cozy cabins show you everything we love about cabin interior design. So grab your hot chocolate and comfy socks and browse with us.
A Central Fireplace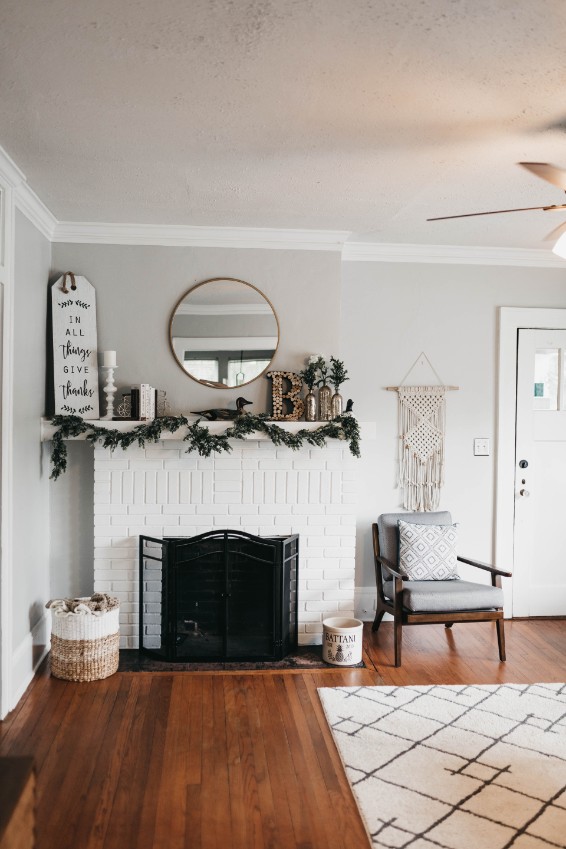 A fire in the fireplace, leather chairs to sink into and enough room for all your friends. What could be better than that? Plus, check out the color scheme. Serene and earthy, all at once.
We love this room's soaring ceilings, stone-and-wood walls and the symphony of brown tones throughout. To get a look like this at home, blend worn metal elements with stone and wood. Finish it off with some antique glass or horn accessories.
Imagine a beautiful house out west, circa 1890, and you have this lovely room. While it's not strictly "cabin," it's got several elements of the style, particularly the large fireplace, the antique wooden mantel, and the horn accessories.
Sometimes all you need is one room. A bed in the corner, a couch, and a fireplace make this space the perfect cave to hibernate in till March.
This European-style living room gets its dreamy feel from charcoal-colored walls and timeworn floors. Classic shapes to the furniture and wood stove give it a timeless appeal.
The Dining Room
Dining room walls stained barn red add color and sophistication to this rustic dining room. You can almost smell the chili.
A Couch To Curl Up In
Rustic doesn't always have to equal country chic. It can also go haute, like this living room, which pairs sleek, modern furniture with gorgeous log rafters and a massive stone fireplace.
The undressed windows make the view the focus in this small, cozy living room. White shiplap and a huge fireplace put the cabin stamp on it. Now all you need is an afghan and Netflix and you're good to go.
This open-concept space has white walls and lots of windows to brighten it up. The beamed ceiling and wood floors keep it from being cold, while slipcovered furnishings give it a lived-in feel.
A Good Bathroom
This totally lit space is actually a suite at the Urban Cowboy called The Cabin. The wood and copper art installation behind the tub echoes the BnB's western-inspired logo.
Every cabin needs just the right bathroom, where you can soak in the shower or tub after a long walk in the snow.
A Place To Sleep
This tiny cabin features a pot-bellied stove and beautiful rough-hewn walls. Designer touches like the pretty curtains and bookshelf over the windows make it feel like home.
Even grownups will love these cabin-style bunk beds. Climb under the down comforter and watch the world go by out your own little window. Touches of red in the chair and pillows, along with a woven sisal rug, soften the hard wooden planes of the beds.
Create your own cabin in the woods today!
---