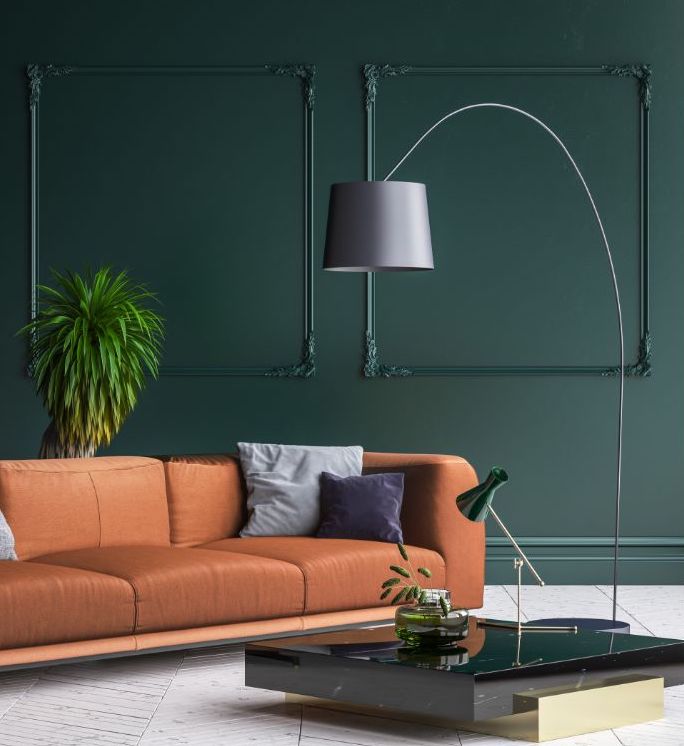 With the high season for travel upon us, prepping and maintaining your vacation rental should be top of your to-do list! It's a great way to make some extra cash over the summer, but no one wants to rent a home that looks old and out of date. Painting your vacation rental is a great way to manage your space.
Not only does new paint allow you to refresh the decor overall, but it also improves marketing photos, and the more upscale look can turn one-time visitors into regulars.
Here are color tips for the most common types of rentals, from beach homes to tiny homes.
Beach Rentals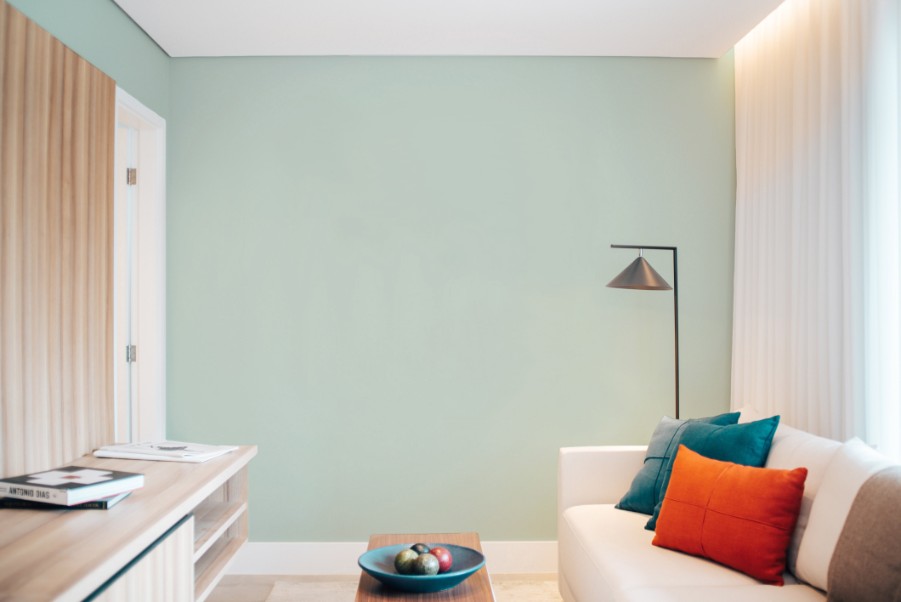 Vacationers who rent beach homes want to feel the unique relaxation that comes only from being near sand and saltwater. Help them relax even more by bringing those colors inside, incorporating blue, green, and sandy beige on the walls and in the furnishings.
Cabins
Cabins call for rich, earthy tones, reminiscent of their environment. Is your rental in the Great Smoky Mountains? Try forest green walls or a deep orange similar to the clay soil. Consider deep gray or smoky blue as your color anchor for cabins in the Rockies or other western locales. If you love the modern-rustic look, go with pickling, as the owner did in this amazing cabin in Milwaukee.
Condos
Rental condos are an affordable, convenient alternative for vacationers. Often located on golf courses or near play areas like lakes or hiking trails, their biggest challenge is usually size. Compact condos get a boost from light-colored walls, making them look bigger. Go for icy lemon like this transitional living room, light gray or pure white.
Private Homes
If you've become an Airbnb host, you've opened part — or all — of your home to visitors. Creating a retreat for them that reflects your home's architecture will give them a real getaway experience. Two of the most popular styles on home rental sites are Victorian and mid-century modern. Victorian homes benefit from jewel tones and pastels (think pale pink or rich emerald). Simultaneously, mid-century modern ranches can handle anything from earthy orange to bold chartreuse (check out the remodel of this mid-century modern home in California).
Tiny Homes
Tiny homes are making a big impact, not just for owners but also on rentals. Many tiny homes have cabin-style decor with log or shiplap walls, and most owners prefer to leave them unpainted. But if you want to paint them — or your tiny home's walls are Sheetrock — then you have many options. From light colors, which visually expand the space, to bright and cheerful colors that take advantage of the charming size, it's hard to go wrong. We recommend sunny yellow, creamy white, or mid-tone gray, which the owners chose for the Rustic Modern Tiny House (yep, you can stay there).
Keeping your vacation rental's decor fresh is one of the best returns on your investment. A comfortable, attractive space can help your guests have a stay they'll never forget. And not only can a beautiful environment help convert one-timers to regulars, but it might also lead to referrals. All of that from a few cans of paint (and a professional paint crew, of course)!
---