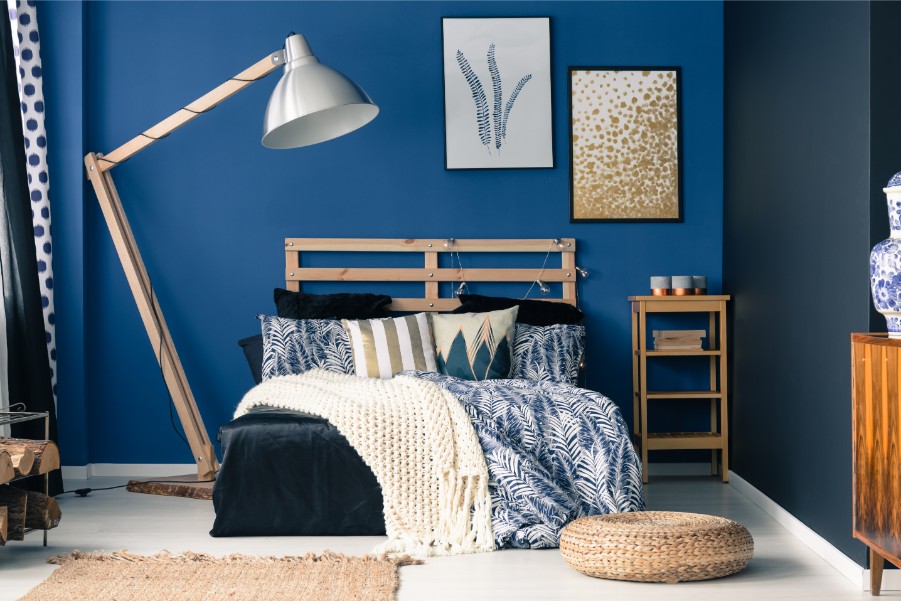 Q: I want to repaint my bedroom. What are some popular blue paint colors to use in a bedroom?
A: Did you know that blue bedroom walls are associated with serenity and likely help you sleep longer and better? We think that's one reason blue is so popular. The other? Blue is just beautiful. Here are 10 popular blue paint colors showing why they're best for bedrooms.
Smoke Blue
Dark blues are very popular for bedrooms, and one that tops the list is Smoke Blue.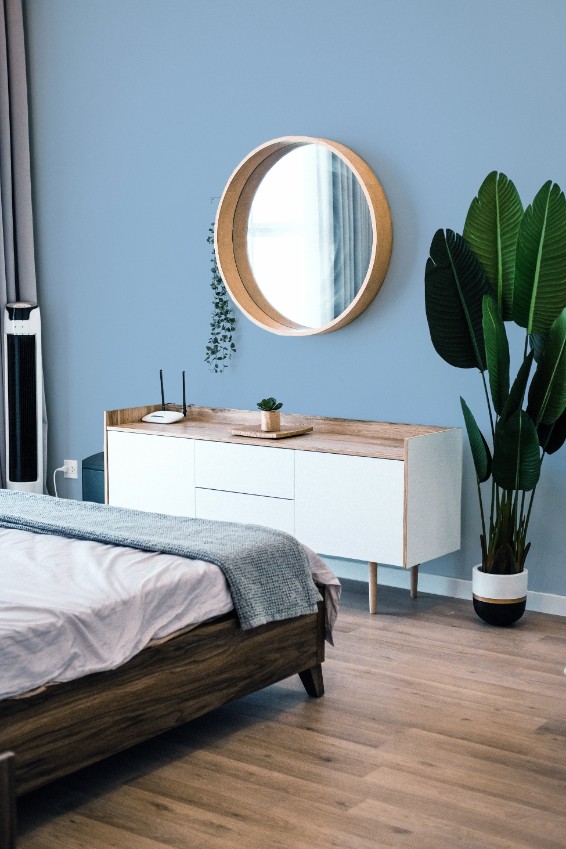 Mountain Stream
If you're looking for a mid-tone blue-gray, check out Mountain Stream.
Blue Bayberry
Blue Bayberry is navy with just a touch of green.
Pachyderm
Neutral without being bland, Pachyderm brings a little hint of the sea to your walls.
In The Shadows
Toned-down navy with a hint of gray, In The Shadows is romantic and sophisticated.
Victory Blue
Looking for clean, classic and nautical? Try Victory Blue.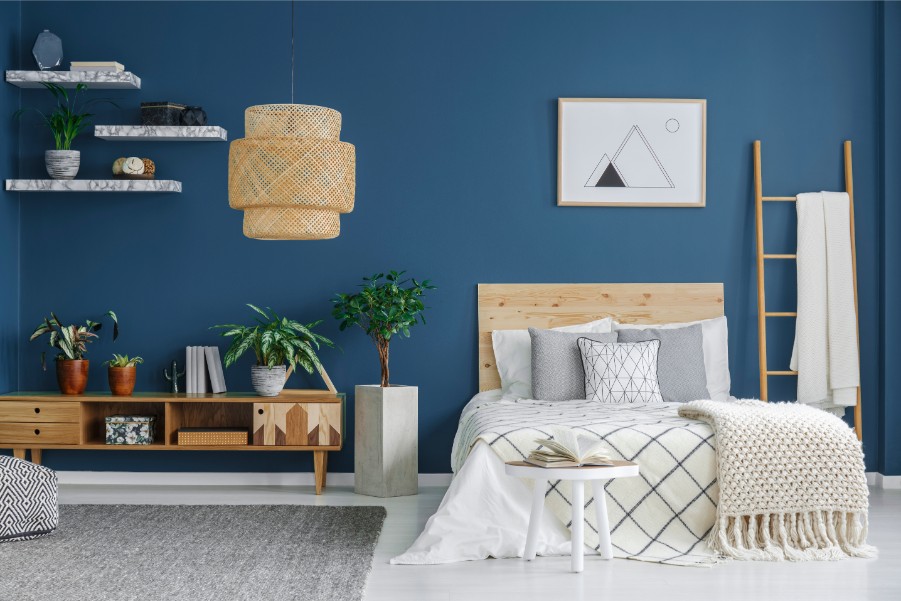 Ariel
For a blue, the color of sea glass, try Ariel for everything from master suites to your children's rooms.
Midnight Hour
Midnight Hour is a dark, masculine color with a traditional, preppy feel.
Azalea Leaf
An irresistible combination of gray, green and blue, Azalea Leaf lends bedrooms an air of mystery.
Cavalry
Another deeply saturated blue, Cavalry is an excellent substitute for black when you're looking for a dark, elegant room.
If you like any of these looks, contact Paintzen where our color consultants and professional painters can help you get the bedroom of your dreams.  Visit our site to get your free and instant quote, and our house painters will be ready to paint your bedroom in as few as 72 hours.
---