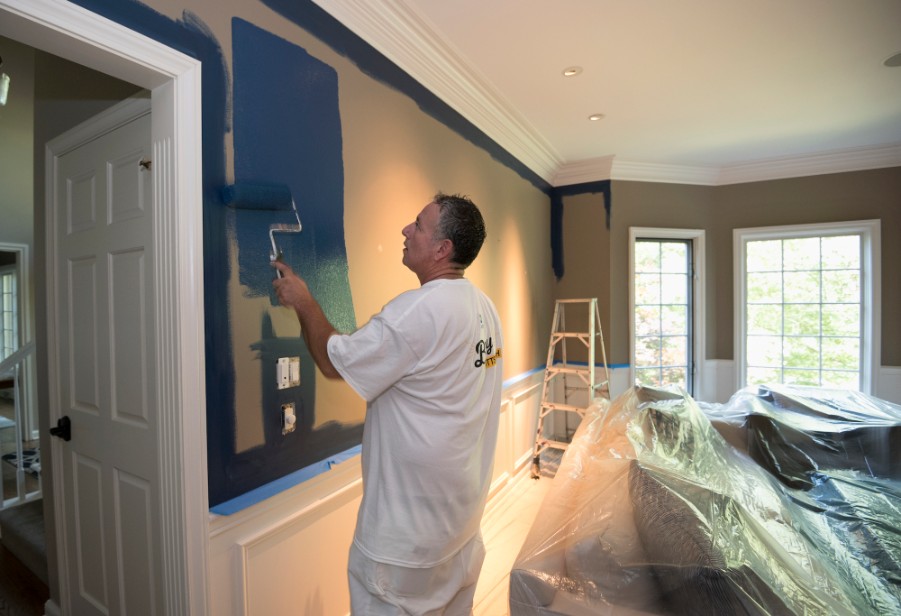 Looking for the best option for a trusted, local, professional house painter at a fair price? You've come to the right place! Paintzen takes all the work of researching professional painters, reviewing multiple estimates, and worrying about hidden costs off of your to-do list! Learn more about Paintzen's approach to the cost of house painting.
1. Transparent Quotes
We offer completely transparent quotes, via our online quoting technology. You won't find this anywhere else!
2. No Estimates
We never provide 'estimates,' just firm quotes. As long as your project is described accurately to us, your quote is what you pay.
3. No Hidden Fees
Paintzen presents our quotes in comprehensive and transparent work orders. They include paint, if you choose, as well as supplies, tax, and tip for your convenience. There are no hidden fees!
4. Basic Prep
We do not charge extra for basic prep. Spackling and sanding small nail holes, covering floors and furniture, taping around electrical outlets and light fixtures, and cleaning up paint debris/materials after the paint project are all included.
5. Comprehensive Offerings
If you want, we can add trim, molding, door frames, and doors to your scope of work. This way, you know exactly what you are getting.
6. Price by Scope
We charge by the scope of the project, not by the hour. If for any reason we need to stay longer than estimated to make things perfect, we won't charge extra! If we finish sooner than planned, we do not refund – but we hope our customers enjoy getting a little time back to themselves!
7. Free Consultations
We offer free color consultations and color swatch sampling, as well as free digital inspiration tools – all to help make sure you're completely happy with your final paint selection.
8. Find Savings
We consistently offer promotions and savings! Here are our current promotions and sales.
If you are interested in getting your space painted, don't hesitate. Contact Paintzen or get your free and instant online quote today and our house painters can be ready to start in as few as 72 hours.
---