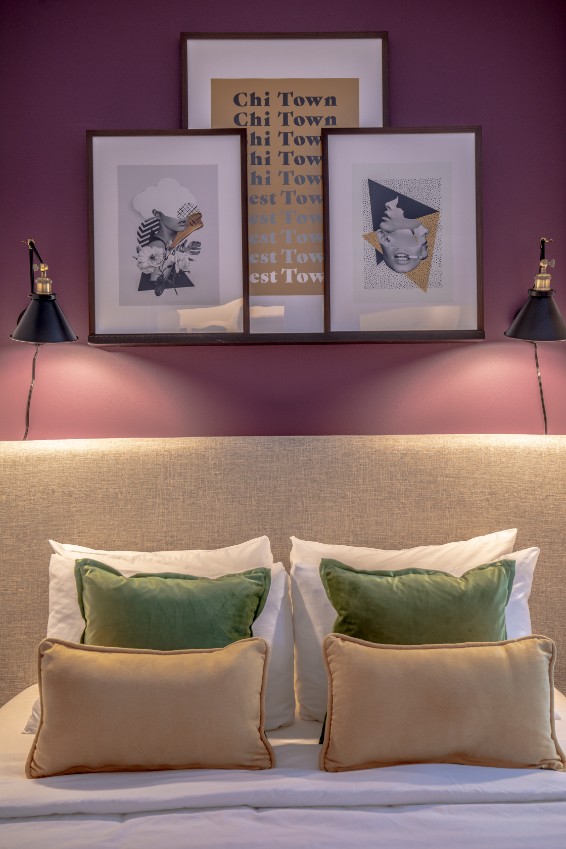 Every New Year brings with it a fresh start. Why not give yourself permission to take a "new year/new you" approach to paint color, too? Here are four trending paint colors that will make your home — and your life — brighter than ever before.
Order Free Swatches of Other Paint Colors
Lilac
Lilac, that almost indefinable bluish-purple, is making a comeback. Not only are we seeing this harbinger of spring on the runways, but it's also a hit on walls too.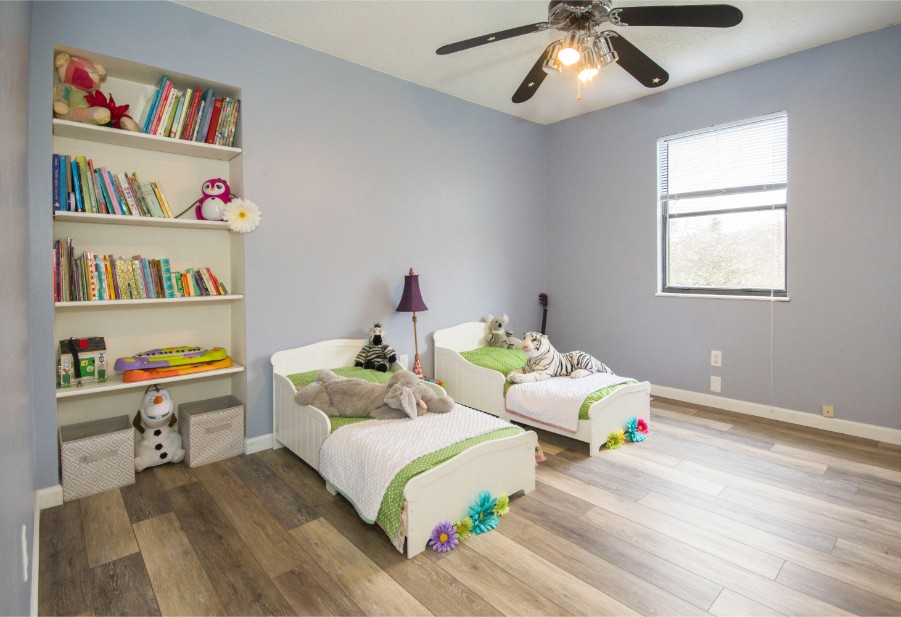 While pale purple is a natural choice for a little girl's bedroom (see next photo), it's natural for a grownup's boudoir, too. What makes it work here? Elegant, feminine furniture; layered shades of purple on the chair, curtains and pillows; and that sparkling chandelier shout luxury. Try PPG's Globe Thistle for a similar look.
In a kid's room, lilac can take a more playful approach, as it does here. Try this yourself with light walls, darker-hued upholstery, and whimsy in the accessories.
This timeless purple hue turns a display of antiques into a delicate and refined gallery. Notice how it sets off the lines of the painted dresser — if you have similar furniture at home, consider painting it a contrasting color to highlight it against the lilac wall paint. Capture this feeling with PPG's Velvet Slipper.
Cranberry
While red has been shown to raise blood pressure and heart rate, the muted, rich tones of cranberry are enlivening without being overwhelming.
Use the color in the living room, where people will gather to enjoy each other's company. Or tone it down with rich wood, shelves of books and muted light, as in this library in the Belgravia neighborhood in London. Make any room this delicious with Rum Raisin.
One surprising color combo that's everywhere right now? Cranberry and bright blue. Here, the colors mix and match via cushions and artwork for a look that's stunning yet totally livable. Keep boredom at bay with an Apple a Day.
Fir Green
Last year's jewel colors aren't going anywhere — they're just taking a slightly more muted approach. Rather than gleaming emerald, go for its darker cousin, fir green.
Carry it from room to room, along with some key accessories (like the large candlesticks in this photo), to create a pleasing sightline. Give a music room the quiet, introspective air of a wooded glen by blending the deep green hue with floating wood shelves.
Or build a home office that feels like anything but work by layering a beautiful jumble of furniture and knick-knacks. What pulls it all together? The almost-black, mysterious green wall (try Midnight Clover).
Nautical Blue
This soulful blue can take many flavors, from blue-green to navy. It's a perennial favorite for bedrooms because it's known to be relaxing. But its bold spirit works just as well in a kitchen, entryway or living room.
For your bedroom, choose a blue the color of a storm-tossed sea. Make it romantic by bringing in mauve and cream, and finishing it with simple, wooden furniture. This is a space you'll never want to leave. Bring in the romance with Azalea Leaf.
Where the previous bedroom leans toward the feminine, choosing navy over blue-green brings out the hue's masculinity in this space. This bedroom maintains a pleasing balance between yin and yang, with embellished shades, almost-matching rugs, and a modern, graphic pillow.
While blue and bedrooms are BFFs, nautical blue fits just about anywhere. In an entryway, it gives the impression that your home is crisply traditional, with a friendly, casual vibe. Capture this timeless style with Freedom Found.
Love what you see? Get inspired in our samples portal — for the New Year and all year long.
Get a Free Quote for Your Paint Project Too
---