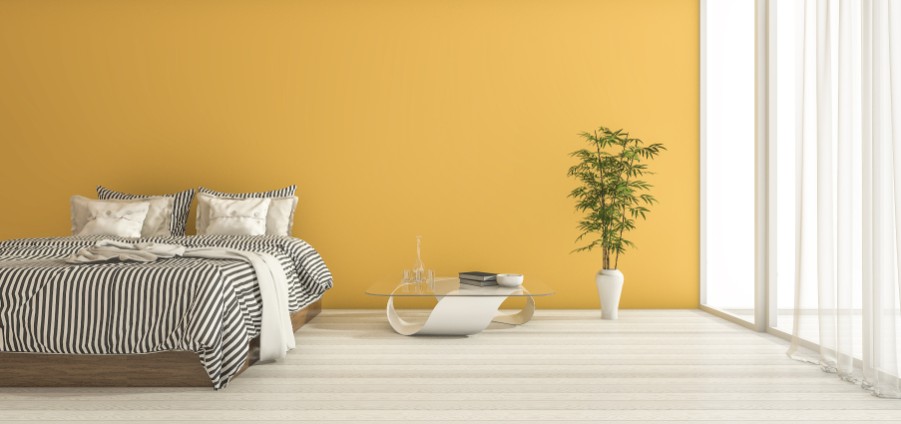 Keep It Light
Yellow is a bright and happy color. Yellow can turn a bad mood around no matter how upset you may be. And it will brighten up any room in any home. But when people see yellow, they are wary of having a yellow bedroom. The next time that you are talking to your painter about painting the bedroom in your Queens apartment or home a new color, you should consider how yellow could create a soothing ambiance.
Too Bright?
One of the main reasons that people may not consider the color yellow is because they are worried it will be too bright and harsh on their eyes, making it difficult to fall asleep. Yellow could be too bright if you are thinking about getting a bright neon shade. But there are many different types of yellow to choose from that will help to avoid that issue. Your painter will be able to provide you with a large pallet of different yellows. Perhaps a light, pale yellow will be more to your taste so it does not cause stress to the eyes.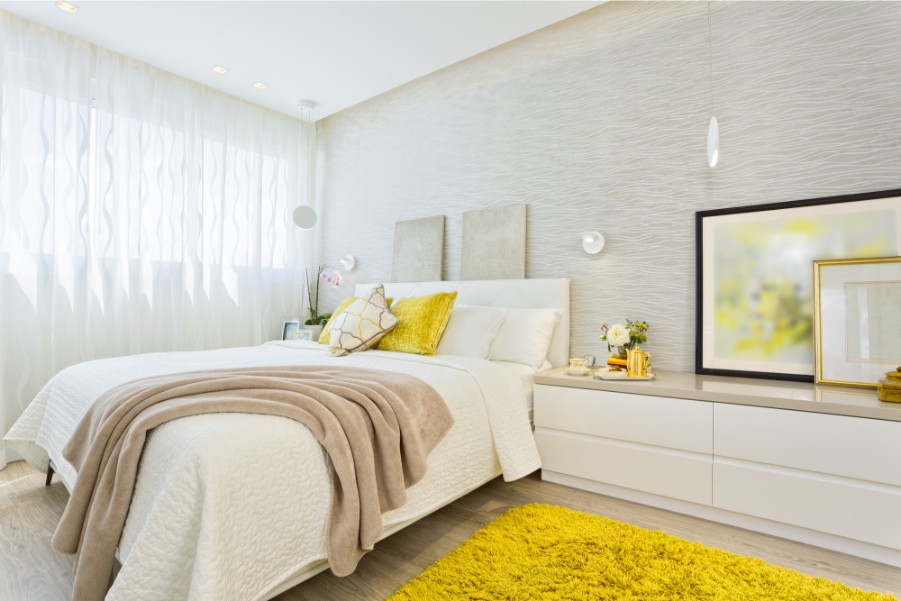 When used right by your painter, yellow can help you to get the brightness that you want in your room. If not yellow, maybe you would prefer more of a gold or mustard color in your bedroom. These can make a great statement without having to worry about the room being too overbearing.
The Right Shade
Before you begin, you need to set up a consultation with your painter. You can discuss what you are looking for in the paint job and what color you are considering. Once you finish, your painter can give some advice about what will help to enhance your vision and get the process of completely decorating the room moving along nicely.
The next time that you are thinking about having your bedroom painted do not rule out the color yellow. Sure, there are a lot of other colors to choose from that would look nice in your room, but none of them will make quite the statement or brighten up your day like the color yellow. Make sure to discuss your color choice with your painter – it's amazing what it can do for your bedroom.
---