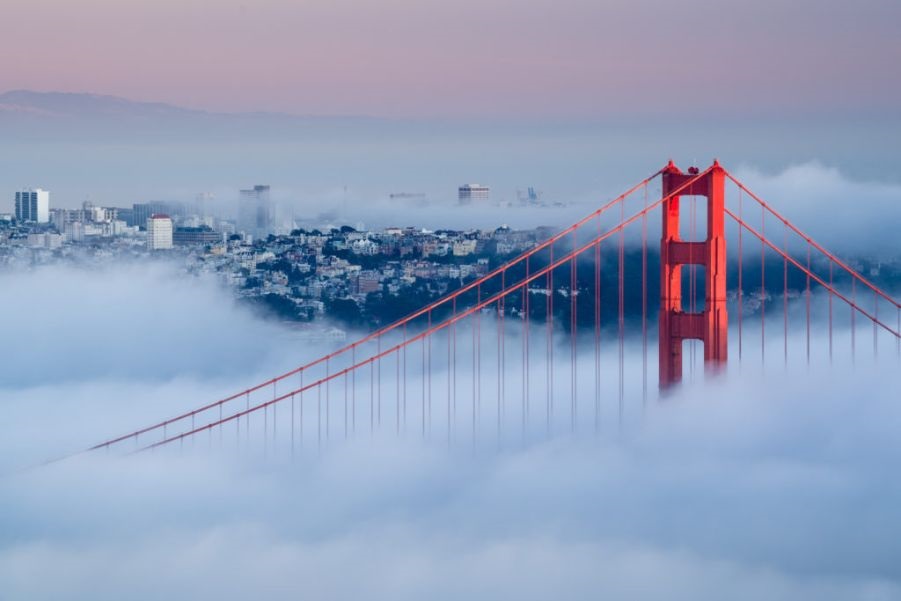 San Francisco is a city of colors. Alongside the pastel Victorians of Alamo Square, the vermilion of the Golden Gate Bridge, and the murals of the Mission, nature adds fog, eucalyptus trees, and brown hills, creating an almost dizzying array of beauty. And the fizzy, lemony light makes every color look it's crisp, clean best. So whether you're catching the breathtaking view of the bridge from the top of the Lyon Street Steps or just browsing pics, you're sure to find color inspiration for your own home in everyone's favorite City by the Bay.
Bring Home a Painted Lady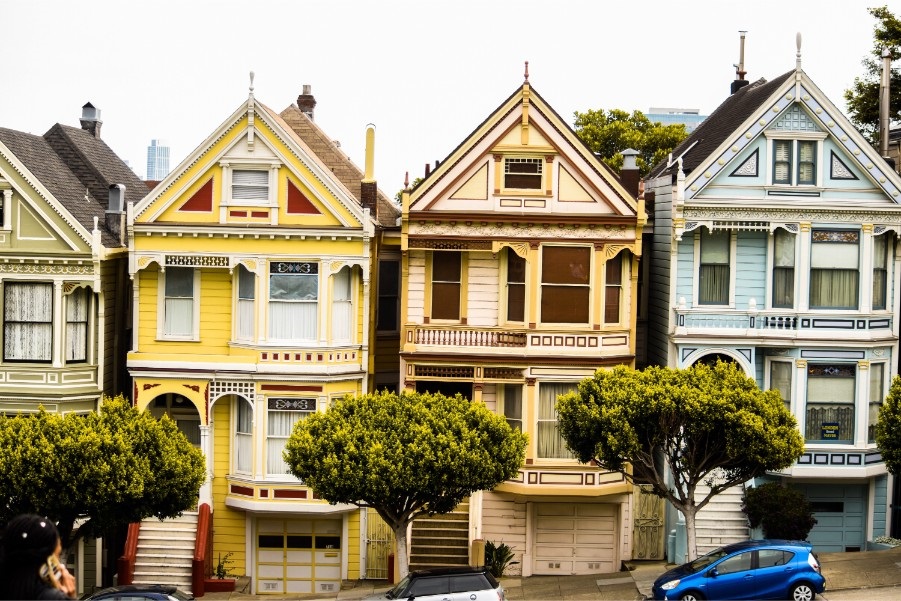 On Steiner Street, just north of the Lower Haight, lies a row of six photogenic, pastel Victorians that are known as Postcard Row. They're so tied to our image of San Francisco, it seems like they've always been there.
But it was in the early 1960s that Butch Kardem, a local artist, painted the first Victorians these intense, clean hues — and in doing so, accidentally kicked off the city's colorist movement.
You don't have to live in San Francisco or in a Victorian to be inspired by these beautiful hues. Bring home your own Painted Lady by choosing a range of hues from the same color swatch. Try Aqua Sparkle for your field color and add Caribbean Splash trim for a look that's clean and timeless.
Go Bold With GGB Orange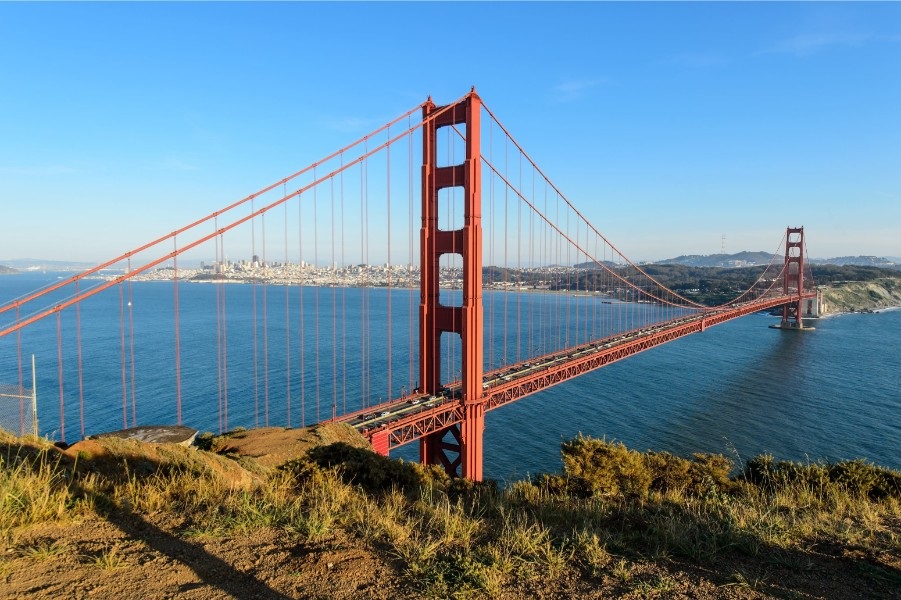 When the Golden Gate Bridge was built in the 1930s, the steelmakers coated the spans with red primer. Irving F. Morrow, the bridge's architect, could see the bridge under construction during his commute from the East Bay, and he knew the impact its color would have on the entire Bay Area.
He was so inspired by the way the red primer blended with the landscape that he chose International Orange, a vermilion close to Safety Orange, for its permanent color. Not only did it complement the warm landscape colors, but it was easily visible by the ships passing through the Golden Gate.
We can mix International Orange for your project with this CMYK formula: Cyan: 0%, Magenta: 69%, Yellow: 100%, Black: 6%. Or try Orange Vermillion for an interior paint color as memorable as the bridge itself.
Warm Up With Fog Gray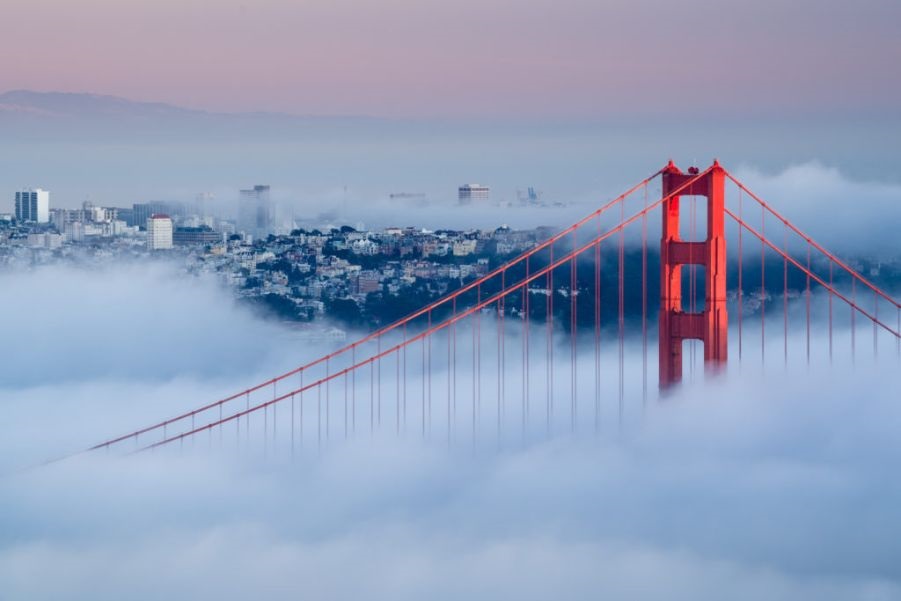 It's a sight as common as trolleys and Ghirardelli chocolate: San Francisco tourists shivering in their shorts and t-shirts when the afternoon fog rolls in. Salute the city's cloudy mascot by painting your home silver gray. Try Whirlwind, Elemental or the aptly named Spring Thaw
For more San Francisco-inspired colors, visit our sample portal to find the perfect color for your space. You can even order free 8″ x 8″ color swatches!
Order Free Color Swatches
Get A Quote For Your Paint Project
---