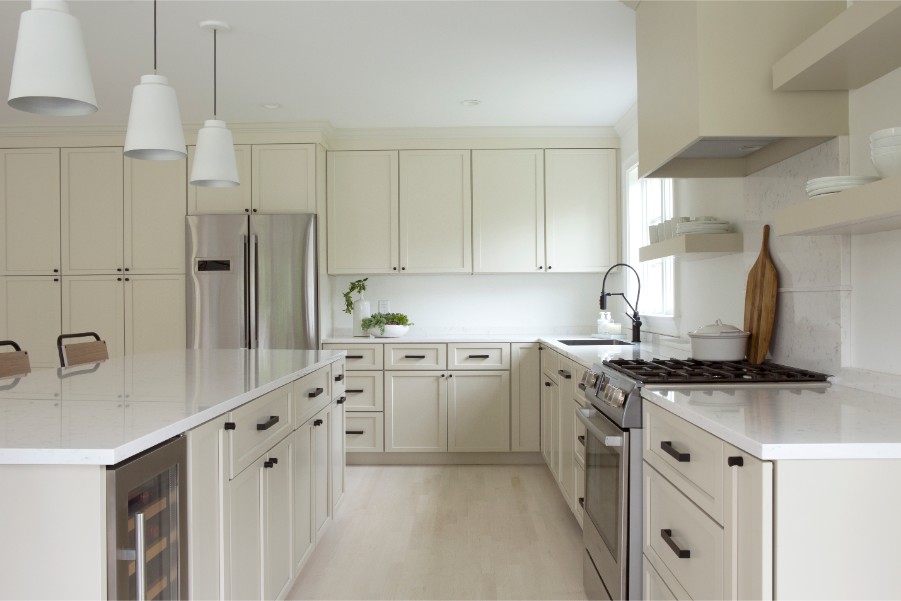 Q: What does it cost to paint kitchen cabinets?
A: The cost to paint kitchen cabinets can cost anywhere between$2,000-$6,000. The final cost will be different depending on the size and condition of your kitchen.
Is It Worth It?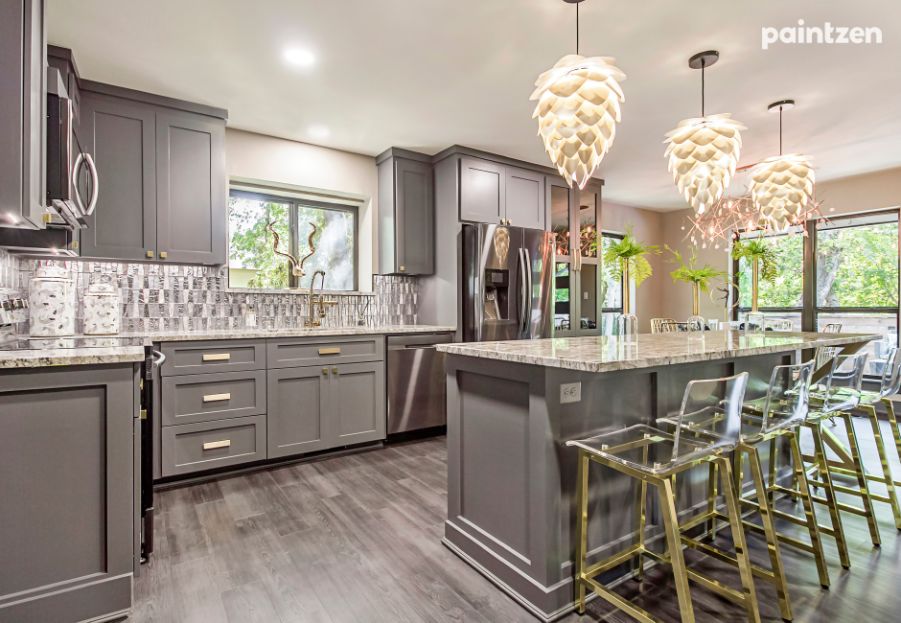 When considering painting your kitchen cabinets, it's important to look past the cabinet surface. There are numerous nuances necessary to complete the job right. And consider how long your kitchen will unusable.
Think of all of the surfaces that will need painting, like the interiors of the cabinets and drawers. You'll also need to take all of the hardware off. And taping off your surfaces and covering them is necessary.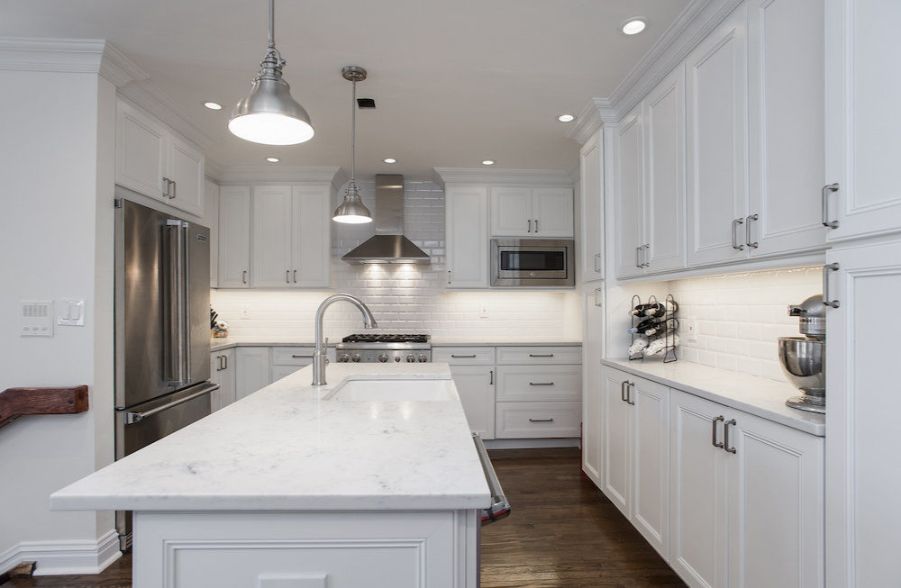 If your cabinets are wood, they will need to be cleaned and sanded too. Depending on the cabinet design, this can be quite the time-consuming task. Don't forget that the cabinet bases will need sanding and cleaning too.
An Expert Touch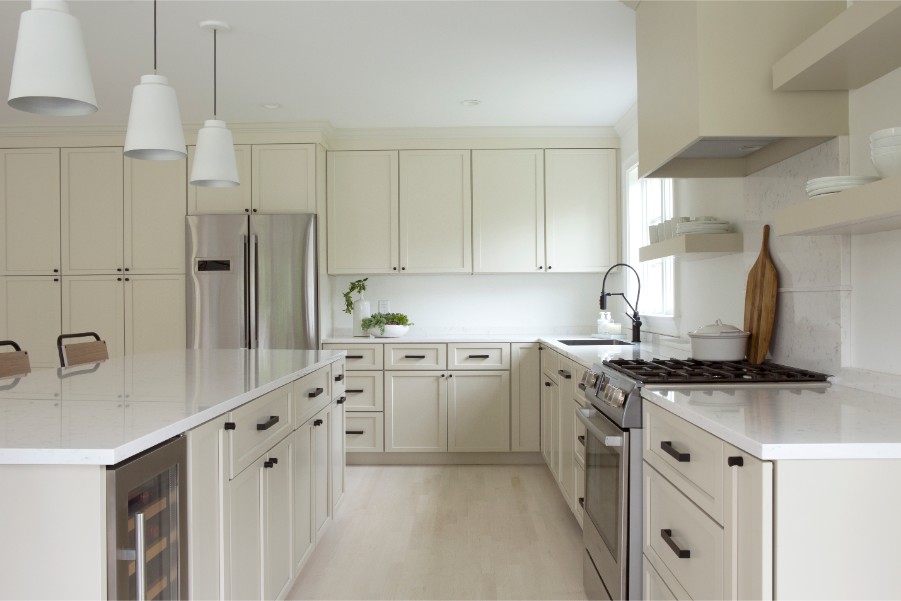 Choosing the correct paint for the job is vital; the wrong choice can leave you crying over peeling cabinets. Higher quality paints that are better for the job will be twice the price in some cases. Without the proper sanding prior to painting, even the most carefully chosen paint won't adhere correctly. Additionally, without a good quality protective coat, in the end, you may find yourself with a mess that will only create more work.
There is no doubt that painting existing cabinets can get you a fresh new look, at a fraction of the cost of buying new cabinets. The cost for a kitchen cabinet makeover can end up costing more than money, like your sanity!
A Paintzen professional painter will bring with them high-quality materials, the best equipment, and expert know-how on how to get the job done right. Skip out on the stress of a DIY cabinet project; a professional interior painter will get you great results in a quick time frame.
If you are interested in having your cabinets redone, get a free and instant quote today or get in touch with us, and our professional painters will be ready to paint your cabinets in as few as 72 hours.
---