WHY
Updating your kitchen cabinets with a coat of paint is a great way to make your kitchen look new. With an updated color or finish on your cabinet doors and drawer fronts, your kitchen will feel like new again. With new paint and a smooth finish, painting your kitchen cabinets can erase years of wear and tear and increase the value of your home. 
HOW
Paintzen's professional painters are experienced in cabinet painting, from simply repainting doors to using a durable finish on your kitchen cabinets! Our house painters will come to your house with all the necessary materials. Whatever your desired look, Paintzen can deliver. Our service is backed by a 100% Customer Satisfaction Guarantee.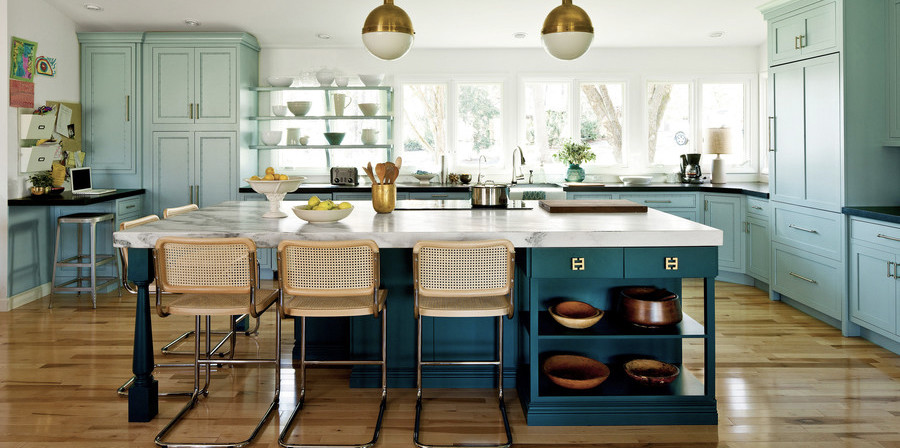 REVIEWS
"Very efficient service; great website that allows you to compare paint colors; and the painter was very professional and efficient."
— Steve H.
REVIEWS
"Professional, punctual and excellent workmanship. Great value and took out all the time consuming headaches involved when embarking on a project like this."
— Prath R.
Renovating your kitchen cabinets is a huge undertaking. It is a time consuming and complicated task. But hiring Paintzen professional painters makes cabinet painting a breeze. Our color consultants can also help you choose the color of your new paint or the type of finish you want. To get started on your project, you'll just need to tell us a bit about your kitchen cabinets and the direction you want to go with them. You will get a free quote and before you know it, professional painters will be painting. 

GET STARTED
HERE'S WHY MORE AND MORE CUSTOMERS HIRE US EVERY DAY.

QUALITY
We are a nationally recognized brand that works with painters who will meet our high standards of project execution and 100% Satisfaction Guarantee.

EXPERTISE
We are a reliable resource for all things painting and wall coverings. Paintzen has revolutionized quoting with new technology, perfected project management and execution, and continues to remain fluent in industry trends.

ACCESSIBILITY
Customers are provided a central point of contact in their Project Manager, making your projects run efficiently. We're regularly available to communicate with customers throughout their project journey.
NEED A LITTLE MORE INSPIRATION?