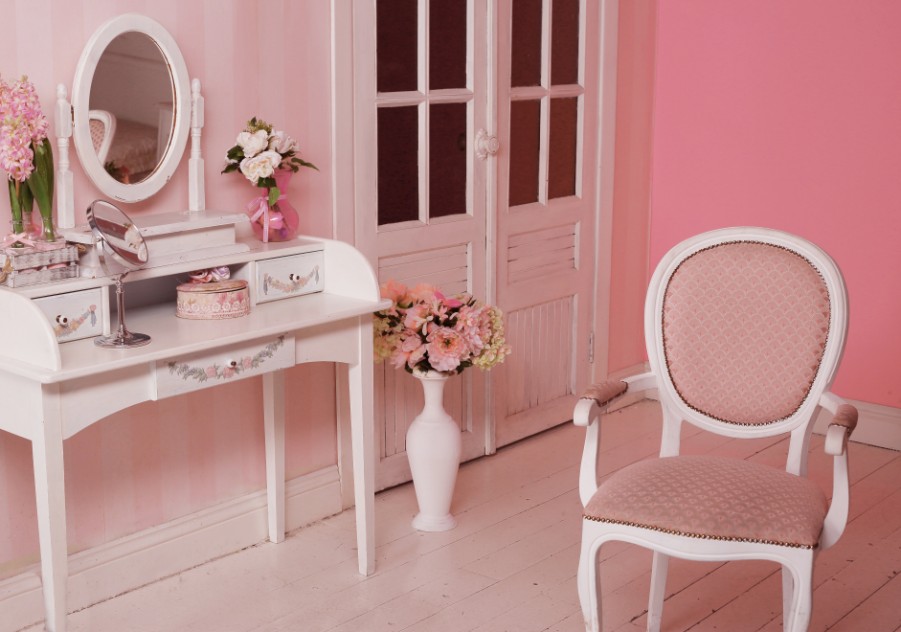 When you think about the apple of your eye, what is it about them that gets your heart racing? Is it their smile, their laugh, their impeccable taste in interior design? In case it's not the latter, we've got you've covered.
1. Bedroom not feeling cozy? Warm it up with a color that's rosy.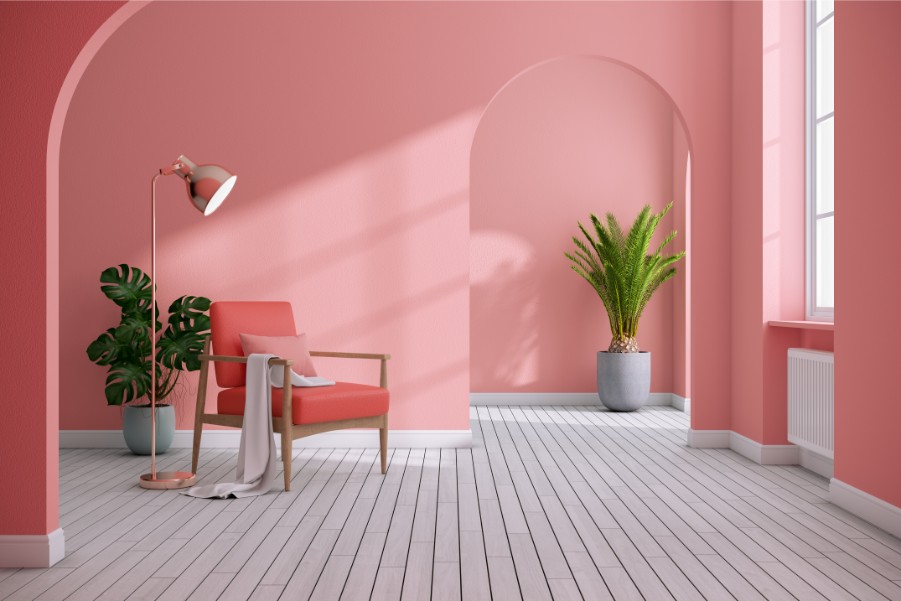 Add some comfort to your space with an accent wall that centers you.
2. Want a wall that's a bit more neutral? We found a pink that's perfectly suitable.
A soft pink paint is a perfect alternative for a bit of personality in your space.
3. The perfect wall for a feminine chick? Washed whites and a tinge of brick.
This boho decor perfectly complements pink.
4. Want a kitchen that feels like a cottage? Sponge the walls with a pink that's modest.
A pink kitchen may improve your eating habits.
5. Marble isn't just for countertops anymore, we spotted this wallpaper we know you'll adore.
Try a marble wallpaper to add a modern flair to your space.
6. Ombre doesn't just look great on the hair, add it to your walls for extra flair.
With varying shades of pink, you can create your own sunset in your home.
7. Think a pink wall's a bit too much? Make it an accent for just the right touch.
Use pink as an accent to more neutral walls.
8. Looking for a color that adds some romance? Paint it on your door to make an entrance.
Make a strong first impression with a bold front door.
9. V-Day has you wanting fifty shades of grey? These shades of pink will be more than okay.
A faux finish or custom mural with pink can make for a beautiful accent wall.
10.  Looking for a shade that's ready to bloom? Pamper yourself in this pastel bathroom. 
A powder room is an excellent space to use some color.
11. How to make pink walls hot? Deeper shades will hit the spot.
Using two tones and darker shades can help your space stand out.
12. Lover forgot to give you flowers? We found some you could stare at for hours.
If a plain pink wall isn't for you, try an ornate floral wallpaper!
---