If you've been watching color trends over the last couple of years, you've probably noticed a resurgence of jewel tones, particularly deep greens. So when PPG Paints the 2019 Color of the Year, Night Watch, they were right on point with their choice.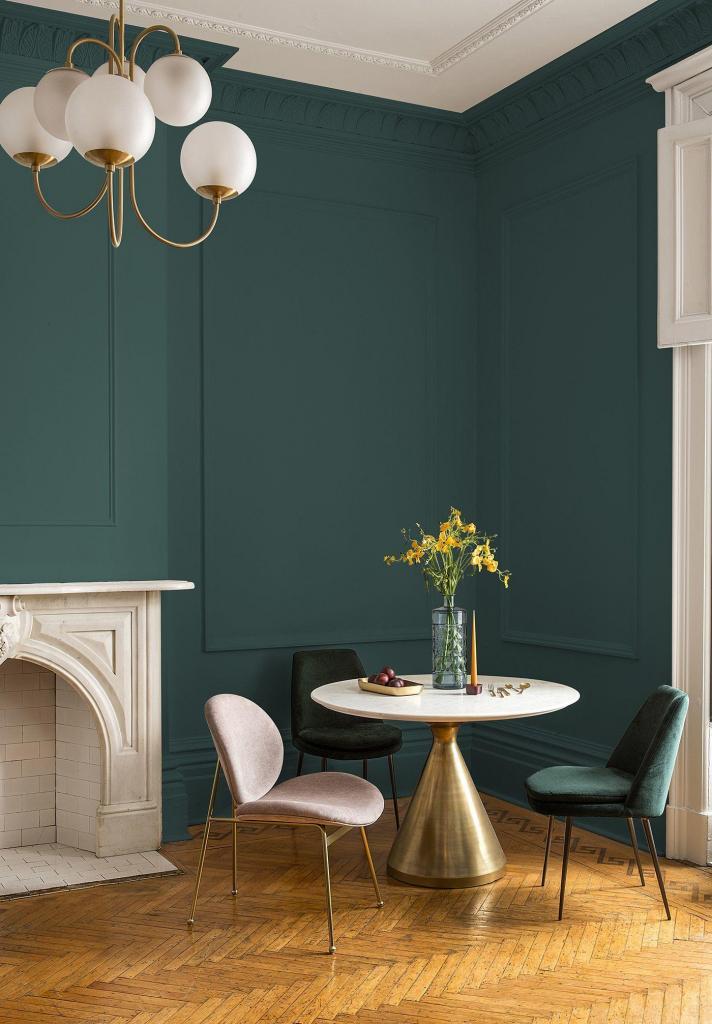 Night Watch is a rich, luxurious shade of green that evokes tranquility and peace. Photo: PPG Paints
Deep green makes us feel as if we're spending time outside; as if we've gotten out from behind our screens and taken a walk in the woods. Photo: Elle Decor
Using it in a dining room creates a space that naturally draws people in. Photo: Architectural Digest
In a bedroom, deep green creates a space that's ripe for dreaming and perfect for afternoon naps. Photo: Jungalow
It can be rich and traditional, creating a sense of timelessness. Photo: House Beautiful
Or it can be modern, giving a pop of color to otherwise minimalist spaces. Photo: fixaodona.se
Despite its dark tones, it leaves you feeling uplifted. Photo: Studio McGee
Use it in any room in the house, particularly near a kitchen island, where people love to congregate. Photo: Dwell
It makes an office feel like a hushed library — even the most charming and tiny office niche. Photo: freundevonfreunden.com
Use it anywhere you want the restorative power of nature. If you're looking for a color that's both perfectly timeless and perfectly on trend, try a dark, hunter green like Night Watch. Photo: Bloglovin
Get more ideas for perfect paint colors in our color gallery.