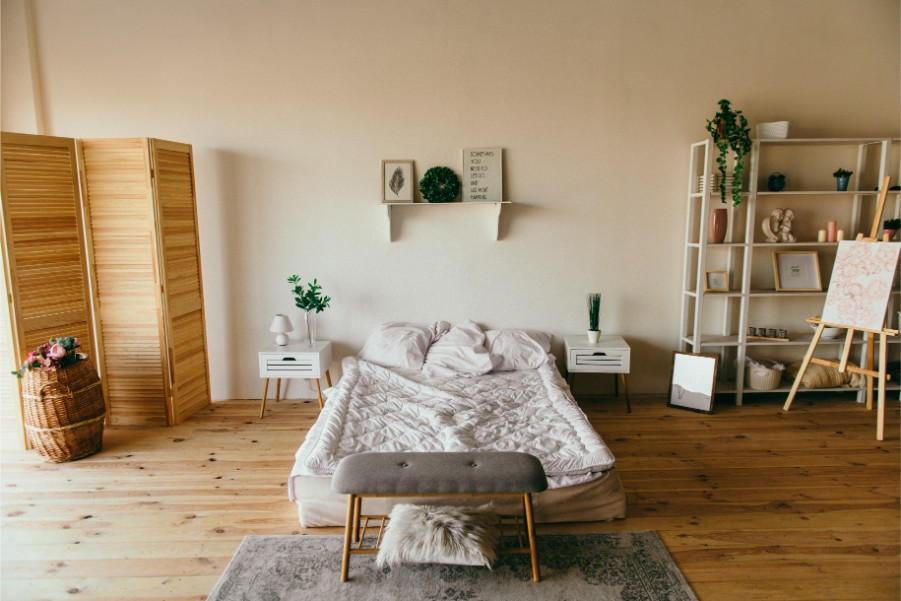 We love Boho decor: the global elements, the bright colors, the romantic view of the world. But even the coolest of styles must evolve, and Bohemian is no exception. We've been seeing this new take — call it contemporary Boho — that blends the spare, clean lines of Scandinavian with the hot, over-the-top Boho look. We think you'll love it so much you'll want to get it, yourself. Here are five ways you can.
Tone Down the Colors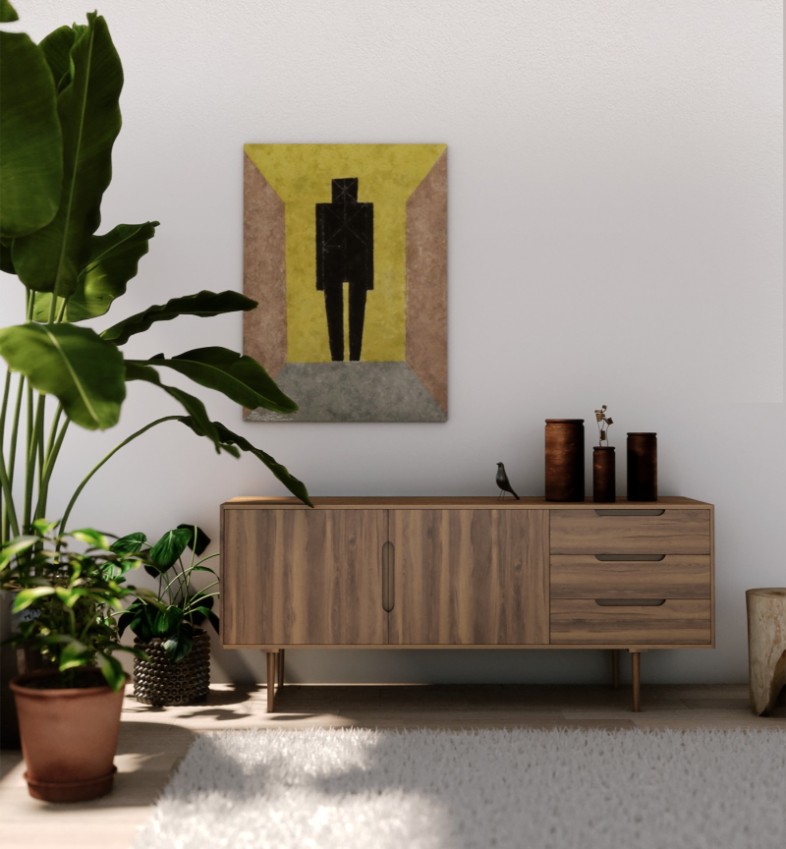 Boho style is traditionally ALL about the colors. Fuchsia, red, orange, aqua, black, green — throw them in a blender and give them a whir. But in the new version, you want to cut way back on the color. Think Scandinavian, in fact: black, gray, copper and white.
But Keep the Crazy Mix of Textures
Texture and pattern — layers upon layers — are a hallmark of this memorable style. So rethink the colors, but don't ditch the textures. In fact, as far as they go, don't change a thing! Use your artistic eye to layer silk on velvet on wool. Then, add an extra dose of excitement and go crazy with patterns. That pared-down palette is what makes it all work.
Try Just One Thing
In OG Boho, the more layers, colors and LOOK the better. The piling-on is part of the fun. But in the updated version, declare your love of the style by letting one rich piece shine. Here, it's gorgeous geode drawer pulls.
Go Global
Boho wouldn't be Boho without gorgeous global textiles. But creating the aesthetic takes a unique ability to curate, or it can look, well, junky. So use the contemporary version of Boho to your advantage: Add global textiles in a muted color palette to an otherwise modern space. Voila! You've got the look!
Simplify Simplify
Even the most pared-down Boho rooms crave a sense of drama. Get that sensational flair through a blend of opposites: rustic and sophisticated, up and down, dark and light. This room is actually quite lean when you dissect it, but it gives the feeling of being artistic and moody, just by juxtaposing opposites (high and low plants, bright and dark lighting, soft and hard furniture).
Ready to Bohemian-ize your space?
---