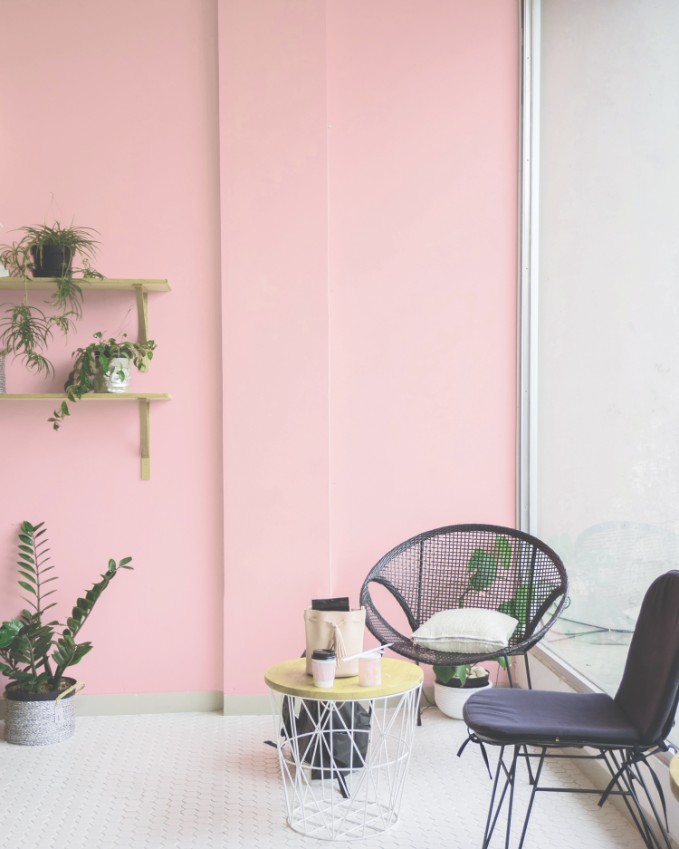 Loving pink as an adult is sort of like loving Hello Kitty — you spend your life defending your crush, even though you secretly know everyone else is totally misguided. So, pink lovers, here's your online support group: 11 rooms that totally show how right you are.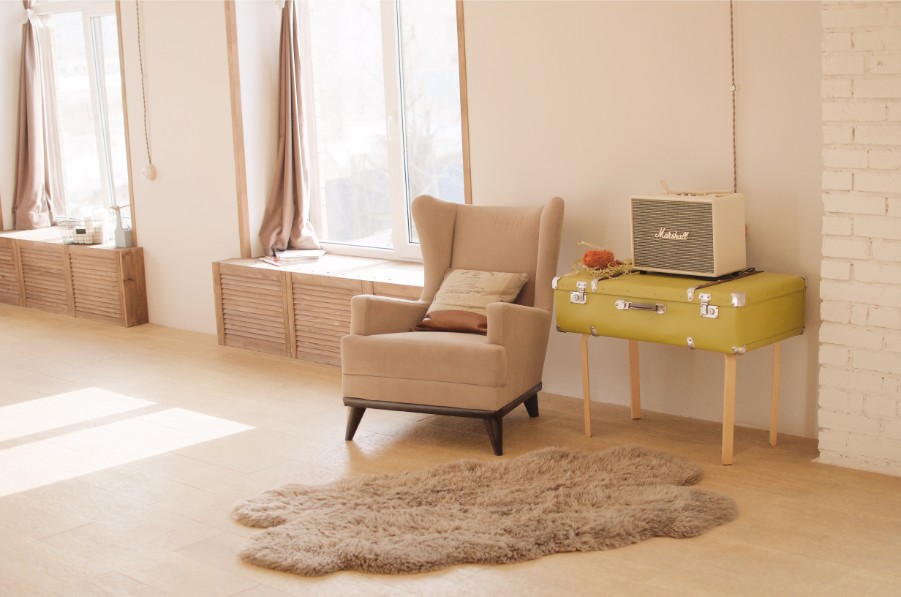 How insane is this room? It shouldn't work — that shot of Pepto pink on the walls, the yellow record player, and the shag rug. But it's the combo of sunset colors — rich pink (try Powder Rose), scarlet, orange and yellow — that make it really sing.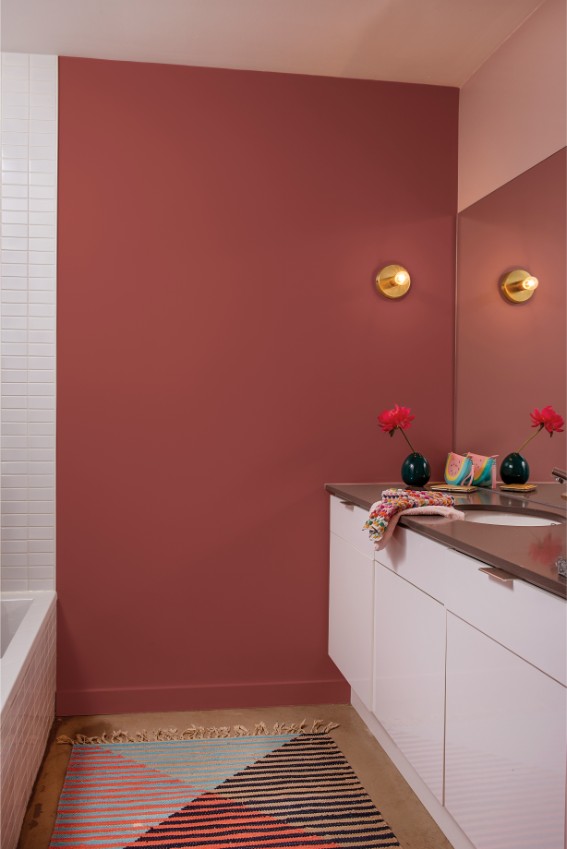 This pink bathroom keeps the vintage vibe. The minimal light fixture and patterned rug bring this loo into the modern age. If you love this look, try painting with Hawaiian Shell.
The barest wash of color (go for Bare Pink) on this accent wall brings the whole room to life. Whether in sun or shade, barely-there pink adds a touch of warmth and whimsy to a room.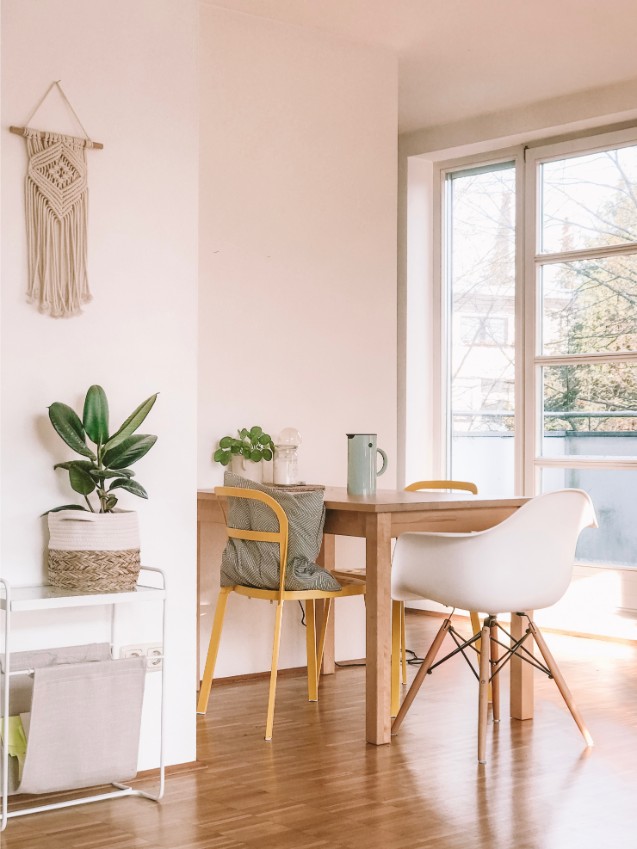 Pink and gray create a backdrop for a rustic-modern nook. To keep pink from being twee, add wood accents like this wicker pendant and wooden rocker. If you're a fan of color blocking, Pink Cardoon and Delicate White (with its gray undertones) would be a good choice.
Mauve is an elegant twist on pink. Pair the purplish undertones of Lost Love with streamlined Transitional furniture, a blend of metallics and black-and-white accents, and you have a recipe for a welcoming yet still a highly sophisticated gathering space.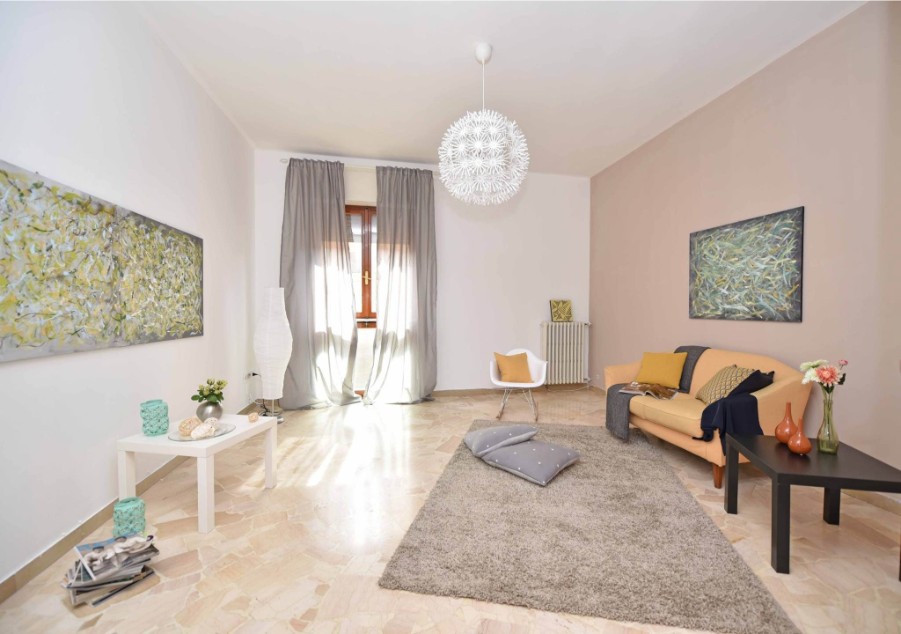 Greige is a great foil for pink, giving it an edge without the extreme of the traditional dark gray or black. Play off of the pink's inherent softness by partnering it with modern, clean-lined furniture and art, and paint your walls Solitary State. This color scheme works well in a minimalist room because the colors provide the drama.
In another take on the rustic-modern bedroom, a primitive bed provides a masculine balance to the pink walls. When going for this look, use simple, masculine lines in the bed, bedside tables, lamps, and frames. Then soften it with the paint color (Blossom Pink, for example), the pillow, flowers, and art.
If you like your pink unapologetically feminine, we won't judge. A rich range of pinks, from the pale pink comforter to the rosy pillows, to the strawberry walls (try Strawflower), makes this kid's bedroom feel like a grown-up's retreat.
The last few seasons have moved dark, dramatic paint colors to the forefront of design. Choose darker base colors and add shots of pink to your decor.
Let's not leave out kitchens in the pink treatment. If you love the color and want only a touch of it, look for a pink refrigerator (Smeg makes a classic one). But if you want to commit fully to the hue, paint the entire room pink — cabinets, walls, and ceiling, too. (A pink with brown undertones, like Cheerful Heart, will keep the color muted and warm.) White countertops, gray cabinets, and a gray-and-white floor make this kitchen feel European and modern.
This home got a dose of softness with pink plaster walls.
If pink is your jam, don't hide it — flaunt it. Check out our Color Gallery for all sorts of pinks, from palest blush to bold magenta and order free color swatches that will be sent to you.
If you are ready to take the plunge, check out Paintzen's painting and color consultation services, and get your free and instant online quote.