How to Save a Bundle and Organize Your House
Many New Year's resolutions are about losing weight, saving money, and figuring out how to organize your house. Paintzen can help you out with two of the three:  saving money and getting organized. (But you should also check out our post on home gyms for help with the third.)
Use What You Have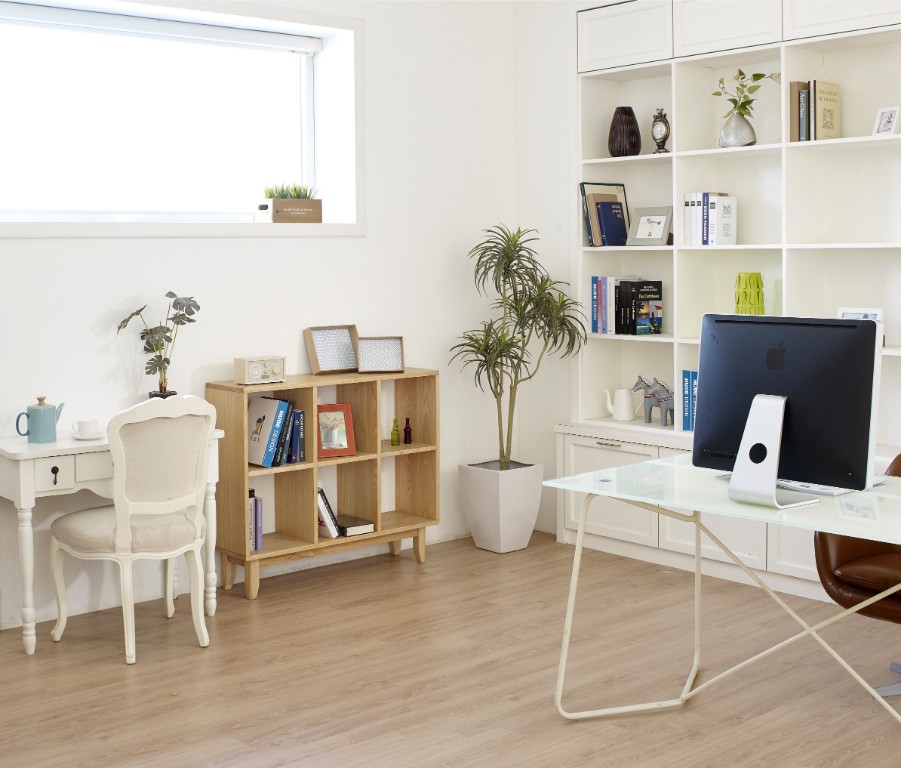 The fastest way to save money is to not spend it. But you still need to get organized, right? If you're like most of us, you have a TV armoire languishing in a corner somewhere, sad and forgotten since you bought that flatscreen. Put it to work! Paint it a fresh, new color and then outfit it with a shelving system. In this bedroom, it makes for a super-efficient closet. But it would also work in the kitchen, bathroom, or living room.
Smart Shopping
One thing you often see at flea markets and garage sales is old shutters. Repurpose them into a cabinet for game and blanket storage. Cute, no? And way cheaper than buying one.
Get Creative
Tired of tripping over the dog's bed? Create a sleeping nook for your baby by taking the drawers out of a bedside table. Stylish and functional.
Storage, Storage, Storage
Industrial shelves, usually banished to the garage, are an inexpensive way to gain instant storage. Their simple, clean lines mean they'll work in any home; the trick is smart styling.
You often see these old hutches in dining rooms. But repurposed, they create eye-catching storage in the bathroom. Design tip: In European homes, using freestanding furniture to supplement (or even replace) built-in cabinets is common.
Mudrooms and entries are notorious places for shoe pile-ups. To tidy and simplify, assign each family member a drawer. When they walk in (or out), shoes are handy and floors are clean.
Like industrial shelving, wire shelving is often relegated to more functional areas of the house, like garages or storage rooms. But they also work beautifully in kitchens. Design tip: Use wire shelf liners to keep smaller items from falling through, and appliances from tilting.
Kitchen islands are a necessity, but they can also be expensive. For a low-cost alternative, look to an old chest of drawers. Adding a wood or laminate countertop makes it function in its new environment.
Want more ideas for colorful organizing? Check out samples.paintzen.com to order free swatches of your favorite samples.
---