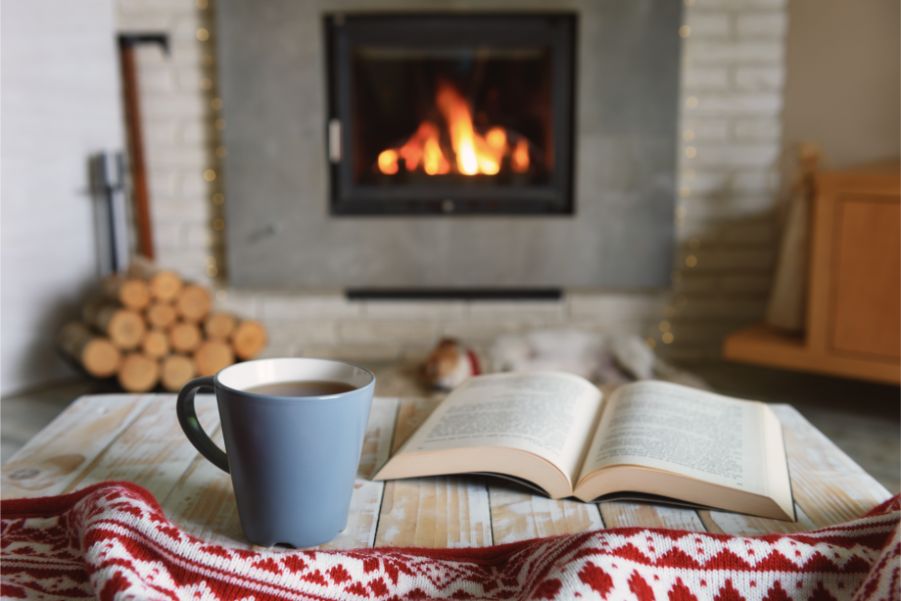 Hygge (pronounced HOO-ga), is the Danish art of coziness. It's an obsession in interior design. Americans rushed into its warm and fuzzy arms about three years ago when a slew of books on the topic hit the shelves.
And Hygge (isn't hoo-gah just fun to say) seems to have it all: It's not just about "cozy." It focuses on comfort, quality, and relationships. And it's not going away soon. At least that's what the nearly 5.5 million IG posts with the #hygge hashtag tells us.
Interior Painting Hygge
A significant element of embracing Hygge is creating a comfortable and cozy interior. Your room and spaces should invite relaxation and feel warm.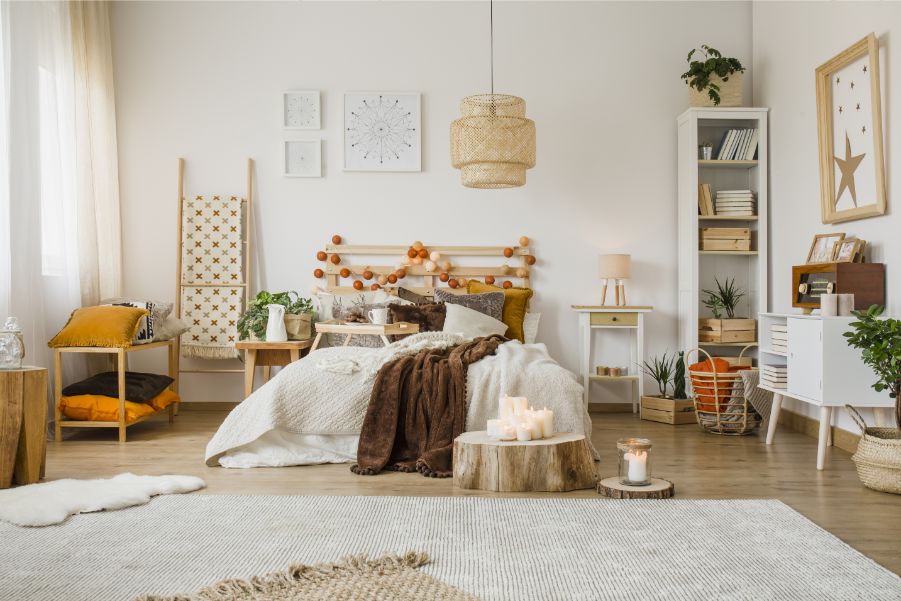 Now, there are plenty of books on Hygge that explain how you can incorporate interior decor into your interior design, but how do those elements work to complement your paint palette?
Find Color in Comfort Food
To bring Hygge home, think about the decorating equivalent of comfort food. For some, comfort food is synonymous with carbs. All the carbs.
Carbs and comfort cover the spectrum of neutral paint tones.
Just think of that croissant or a coffee with just the right amount of creamer. These delicacies are beautiful shades of golden beige. A color like PPG's Toasted Almond gives you that golden color that embodies warmth.
Or comfort for you might be marshmallows floating on top of some hot cocoa.
Inspiration for your palette is in all the things that keep you warm and cozy. Use this as color inspiration. Find your beiges, your browns, your whites.
Find Color in Texture & Layers
Another primary tenant of Hygge is candles. Simple white candles with a soft flame. It's perfect because it's both cold and warm. Think fireplaces and brick and rich leather-bound books.
Use these elements as inspiration for color. A soft white (maybe painted brick fireplace) – Delicate White is always a great choice – and dark accents and textures that can make you feel good.
Whatever way you Hygge, it's sure to bring a sense of peace, calm, and relaxation. And we could all use a little more of that.
Comfortable Conviviality
Meik Wiking and the Happiness Research Institute have been studying the concept of Hygge and how it impacts our lives and can promote happiness.
In a nutshell, what they practice is to take pleasure in soothing and gentle things and create a personal refuge amid a busy life.
With winter upon us, we are in the season dearest to Hygge's heart. With warm tea, hand-knit socks, and the heat from bakeries, saunas, and fireplaces, it's wholesome and nourishing.
Learn more decorating trends and real-life paint jobs from Our Featured Projects. There, you can see our favorite projects, browse the latest painting solutions, and click to order free paint samples.
---