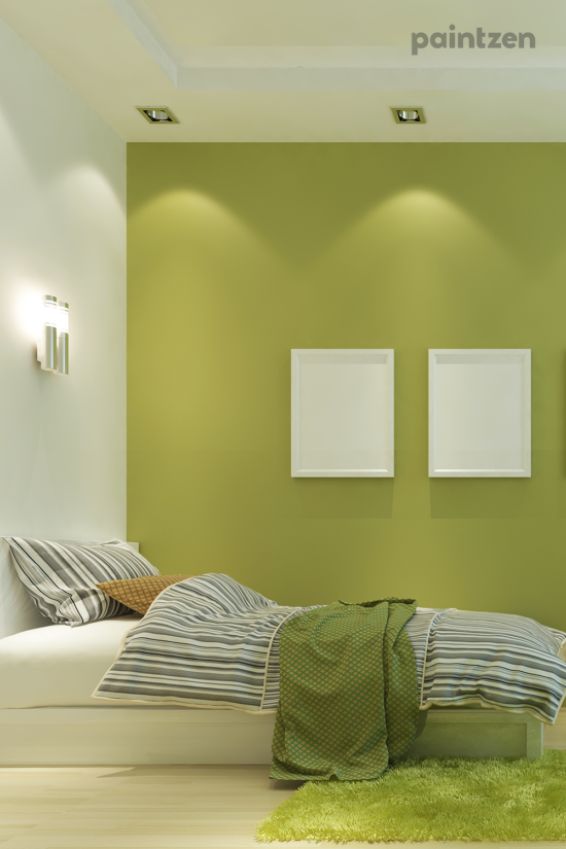 Color has a profound effect on a person's mindset, which is why paint color choices can be so important. A fresh coat of paint is the easiest way to transform the interior of your home and is affordable on a tight budget. Painting an accent wall (or a single wall) is even more budget-friendly and a fun way to add a "wow" factor to any space.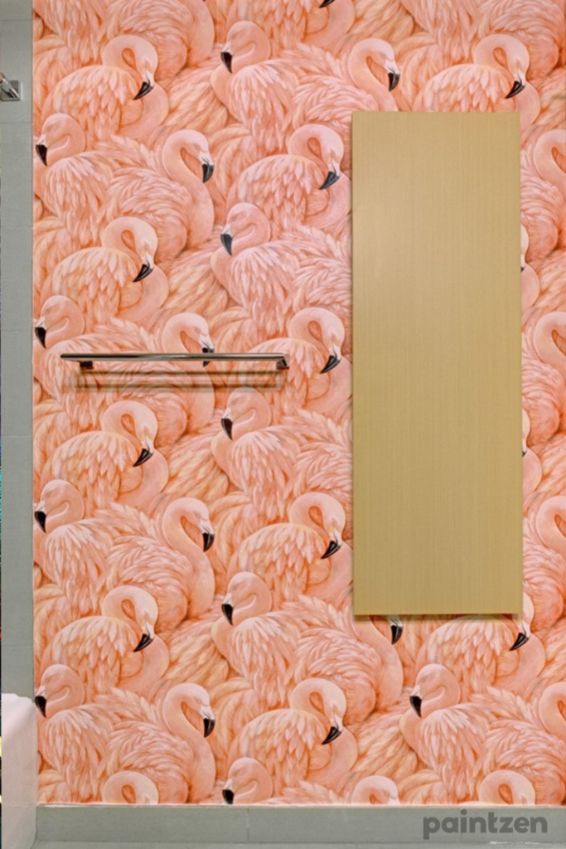 Here are some accent wall ideas to consider for your home and decorating tips to create a beautiful accent wall you'll love for years to come.
How the Accent Wall Has Evolved
In traditional design, all four walls of a room were painted the same color for cohesion and simplicity. But more cutting-edge interiors have embraced the concept of the accent wall to make a statement and to serve as a focal point in a room. 
Accent wall ideas gained popularity in the 1990s, and some designers say they emerged out of a fear of commitment to use an all-over bold color or as an inexpensive solution for an otherwise dull room. But over the years, accent walls have become a more thoughtful and purposeful interior design element to provide visual interest and a fun splash of personality. 
Rather than featuring a striking color that clashes with the décor of a room, modern accent walls feature complementary colors and sometimes patterns that work well with the other walls and furniture. Black is a popular new accent wall color because it offers a receding effect and doesn't detract from beautiful artwork and accessories on display.
Do Accent Walls Make Rooms Look Larger or Smaller?
Some homeowners are wary about painting an accent wall because they fear it will make small spaces look even smaller. However, you can actually make a room look larger if you paint a single wall in a bolder, stronger color than the surrounding walls. This creates an illusion of more space and draws attention to that wall rather than the overall room size. However, avoid overly busy patterns on your accent wall if you are aiming for the illusion of more space, and keep the rest of your small room simple and uncluttered.
How to Paint an Accent Wall
Depending on how much spare time you have and your level of precision, you can turn these accent wall ideas into a DIY project or hire a professional painter with years of experience transforming residential interior spaces. The first step is to choose your accent wall color, likely one that is bold and that will stand out and leave a lasting impression. Popular choices include Bahia Grass and Chinese Porcelain. 
Then, you'll need to remove everything from the wall, including outlet covers and nails. Use painter's tape to outline the wall and place some old sheets on the floor to catch spills. Stir the paint in the can to ensure it's evenly mixed, pour paint in a roller pan, and use a roller brush to go over the large surface. You can use a smaller brush to cover the corners and edges with paint, but allow a few hours for the first coat of paint to dry before adding a second coat. Following your second coat, allow the wall to fully dry before removing tape and touching up as necessary with a small brush.
How to Decorate Around an Accent Wall
Once you've painted your accent wall, it's time to decorate around it and make the space your own. Put the outlet covers back on the walls and hammer nails back into hang artwork, photo frames, or shelving. It's typically a smart idea to add at least a few decorations onto your accent wall rather than leaving it blank so that it blends better into the rest of the room.
Paintzen is your one-stop painting solution for accent walls of all types and sizes. Contact us today with questions or to schedule your project.
---