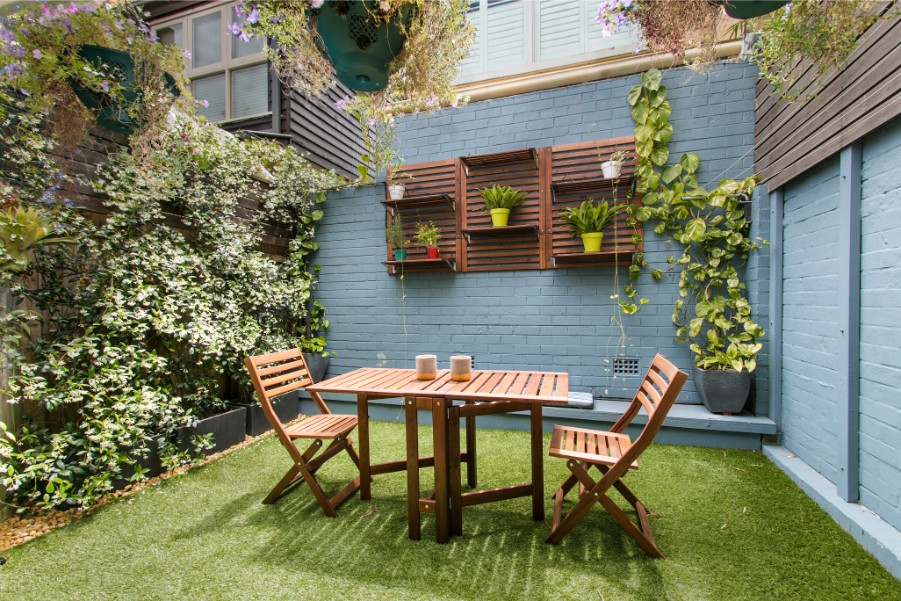 Mom deserves a little downtime. Set a space aside at home to create a space for her to do so, like a mom cave, she shed, or a lovely nook.
Here are seven getaways with colors and designs that will inspire you to carve out a space for Mom (and maybe even one of your own).
Get Colors to Match the Ambience You Want
Artist's Hideaway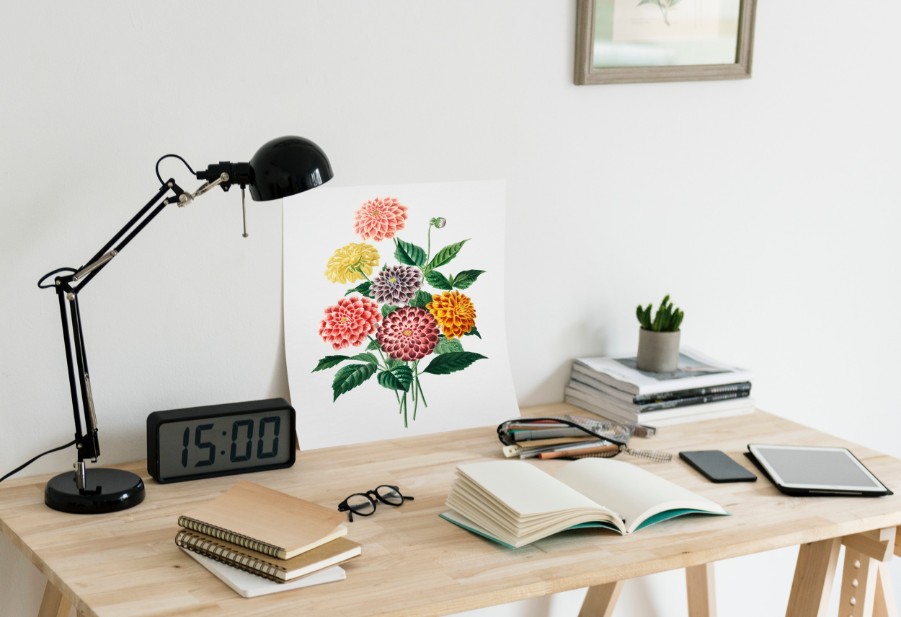 How about this artist's sanctuary, which includes space for crafts, computers, and reading. This space can fit in an old unused walk-in closet and become a magical space. The white paint paired with colorful accents, make this room inviting and calming. Do you have an unused room you could claim, too? Use a color like Blue Calypso for a teal accent wall.
Reader's Nook
If you don't have an extra room just lying around, don't fret. You don't need a lot of space for your getaway. Just claim a reading corner! Classic white bookshelves, artfully decorated, make a beautiful backdrop for a bold rug and an ultra-feminine chair. Add an anglepoise lamp and a glass of wine, and you won't have to move until you turn that final page. (But who says you can't choose another book?) PPG's Delicate White paint is the perfect backdrop for fun accents.
Cocktail Lover's Corner
If your dream is to craft artisanal cocktails with a twist, immerse yourself in this fairytale bar scene with cream and rose walls and soaring windows. There's even a charming pink bear to act as your official cocktail taster. Bonus: You never have to Uber home! Little Lamb is an attractive light color that can help you get this look. 
Ocean-Lover's Sanctuary
For anyone who loves soaking up ocean vibes, this one is for you. Perched on a hill above this secluded apartment gazes down at its surroundings. With long soft curtains and ample seating, this place is sure to attract relaxation.
Need more great ideas for color and design? Check out our Inspiration Page
Or if you have a project in mind and want to get started, browse our select painting services and get your free and instant online quote today. Paintzen house painters can be ready to paint in as few 72 hours.
Get Your Free Quote Today!
---