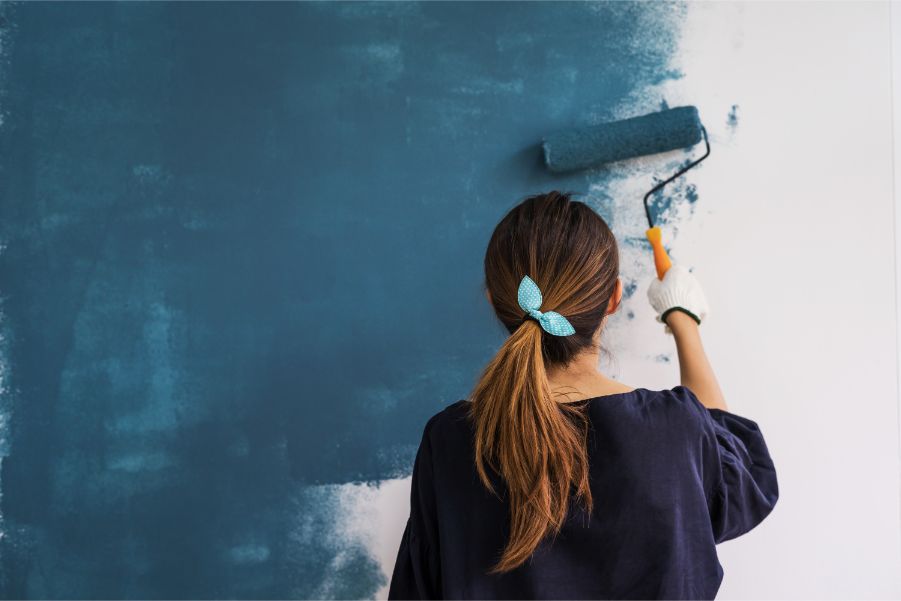 When it comes to painting projects, you might be wondering which is better: roll or spray paint? To help you pick the right tool for the job, let's review the advantages and disadvantages of each.
Paint Sprayer Pros and Cons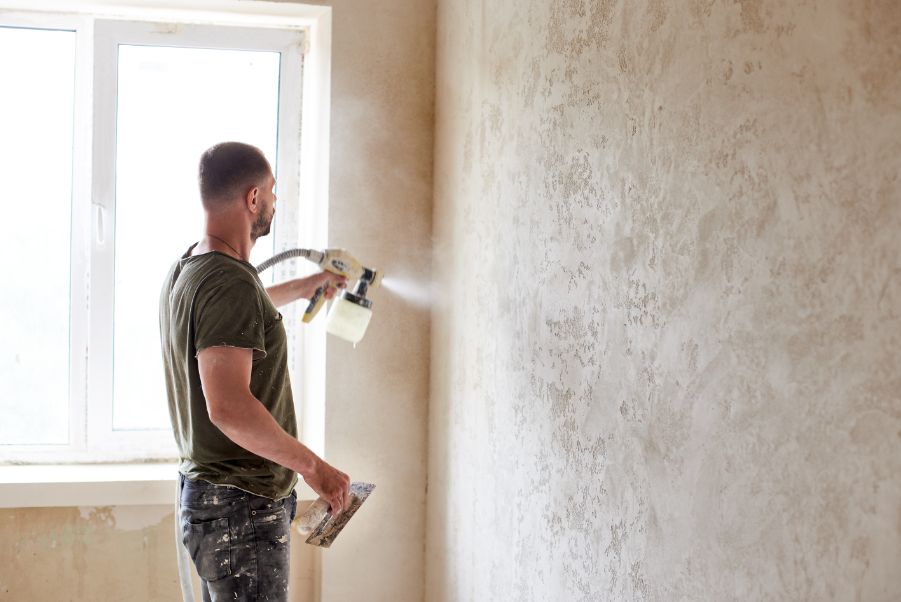 If you're looking for fast paint coverage for cabinets, walls, furniture, and ceilings, nothing beats a paint sprayer. They can do in minutes what it takes hours for a roller to do. They're also less labor-intensive than rollers and provide better coverage.
The Safety Factor
Also, these sprayers force a lot of paint through a tiny tip. Suppose you get too close while the paint's spraying, it can mean a trip to the ER. If you find yourself with a paint injection, seek immediate medical attention. Even if the injury doesn't look bad, coating materials can contain toxins.
Costly Overspray
Paint sprayers also use a lot of paint, like two to three times more than paint rollers. That's because most of the paint doesn't end up on your surfaces – it winds up as overspray. So, factor that into your paint budget.
Extra Prep Time
Speaking of overspray, it can cover everything – even stuff you don't want it to cover. So, before you spray, protect all the surfaces you don't want painted. Tape plastic or newspaper over floors, windows, and doors, and remove or carefully cover furniture.
What To Know Before You Buy
If a paint sprayer sounds like the right option for you, here are some more things to know before you buy.
Figure out which type you need. Will you be painting walls, furniture, or both?
Pick a system that's high-pressure enough to pull directly from the paint can, saving you the time of thinning the paint.
Get one with enough juice to power your projects, whether you're spraying a chair or painting a three-story house.
Choose one with a garden hose port built into the sprayer, to make cleanup quick and easy.
Paint Rollers Pros and Cons
Paint rollers – those tried-and-true tools – are less expensive than sprayers, cover surfaces thoroughly, and require very little skill to use. Prep is pretty easy, too: Just throw down some tarps and go. (Assuming you're good at cutting in with a brush; otherwise, add some time for applying painter's tape.)
The downside is that they're slow. Using a roller, it takes hours or days to paint a room. And they're also messy to clean up.
So, Which One Is the Winner?
It's pretty tough to declare a clear winner in this contest because they each have their uses.
Paint sprayers are fast, but they're expensive, involved time-consuming prep, and they're not the best option for beginners.
On the other hand, rollers offer more control and use less paint, but they sacrifice speed.
You Don't Need To Pick a Team
There's not a clear winner, but the good news is that you don't need to pick a team. Use the one you're most comfortable with – or switch between both.
Learn more about our simple, one-stop-shop painting services. You can also get free 8″ x 8″ paint swatches of PPG paints to help you pick exactly the right paint color, no matter which tool you use to apply it.
Hire A Painter
---