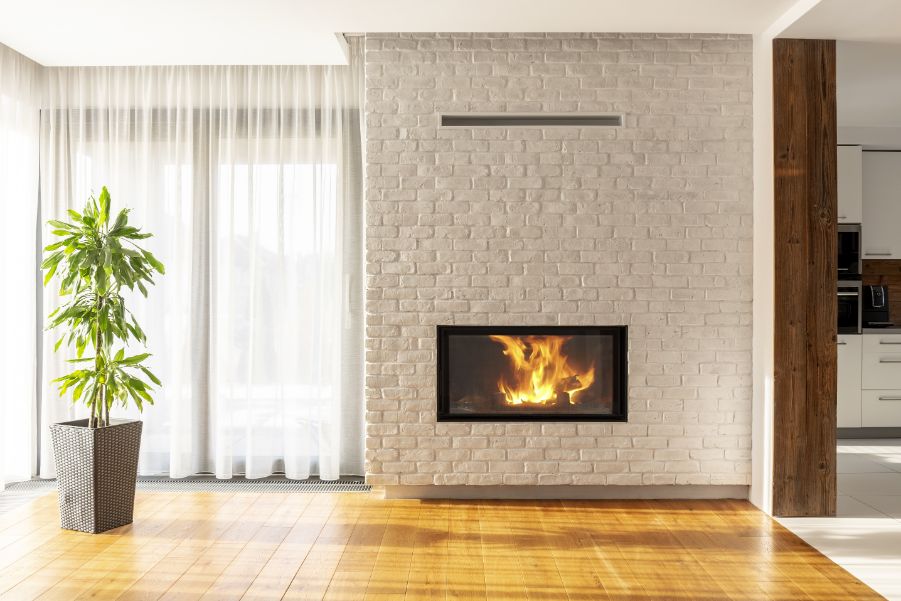 If you're thinking of painting your brick fireplace, you're in good company. It's a popular, inexpensive way to give your home a fresh, new look. NYC-based designer, Jill Romine says, "When a full scale remodel is not in order, one of my favorite ways to refresh a brick fireplace is to simply paint it! When red or brown brick doesn't work for your personal style, an easy way to change it is to embrace the texture, depth, and dimension of the material but use paint to change the color and better suit your design aesthetic. "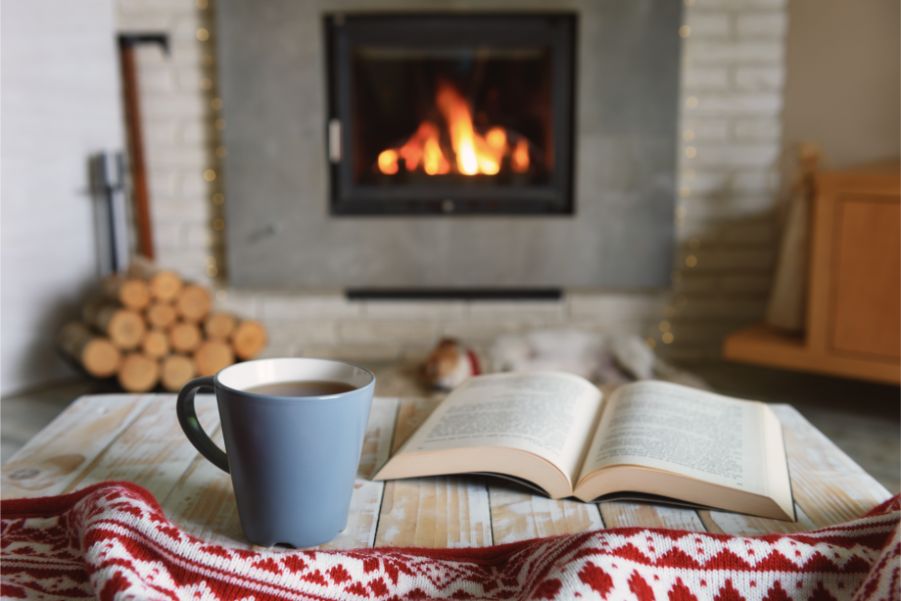 Choose the Right Paint
Step one before painting your brick fireplace is to choose the right paint. To decide which paint suits your needs best, ask yourself some questions.
Will You Be Using the Fireplace?
Yes: Choose paint that is made to withstand heat, up to 250 degrees.
No: Latex interior paint will work. Choose latex rather than oil or acrylic because it's durable and breathable.
What Sheen Do You Want?
Sheen is how shiny the paint is – that is, how much it reflects light. Eggshell is lower-sheen, and it gives off a warm glow. It's easier to apply and it shows fewer imperfections, which is important since fireplace brick is a textured finish.
Semi-gloss is harder to apply, and it reflects a lot of light, so it can be distracting in a bright room. But it's easier to clean and less likely to stain. Alicia Hassen from Brooklinteriors tells us "The best types of paints to achieve either looks are an indoor latex or masonry type paint. And remember to choose heat resistant paint if you will be operating the fireplace!"
What Color Do You Prefer?
There are as many color options for fireplaces as there are walls. So how do you narrow it down? It depends on the look you want. If you like your brick color, but your fireplace is stained or just needs a refresher, paint it the existing brick color.
To give your room a crisp, fresh look, go for white. Prefer a more rustic style? Try whitewashing, which lets some of the colors of the brick show through. Hassen says "A whitewashed look is great for interiors with an eclectic or vintage look. An opaque treatment is extremely versatile lending well to modern apartment designs and those with Scandinavian influences."
Go for black paint if you want a more dramatic look. "For moodier, bolder spaces PPG Paint's Black Magic PPG1001-7 or Admiralty PPG1042-7 would make quite an eye-catching statement," says Romine.
Romine says, "No matter what color you choose it's important to know that contrasting colors on trims, mantles and base moldings (also known as finish carpentry) will frame the painted brick fireplace making it visually pop as a focal design element in your space. Alternatively, painting the brick the same color, or similar shade as the finish carpentry will make the brick blend and disappear into the architecture"
Some Other Things to Consider
There are a couple of other things to think about when painting a brick fireplace.
Even if you're not using it to burn fires, your fireplace is still more exposed to humidity than your interior walls because of the flue. So, it's vital to prime the brick with two coats of masonry primer before you paint. Not only does this create the best surface to paint over, but it also blocks stains that can form when the brick is exposed to humidity. Hassen says "Prior to painting a gorgeous coat on your brick fireplace, use a heat resistant, acrylic primer. If you do plan to operate the fireplace, it's best to get a primer that is stain blocking."
And take your fireplace out of the running for a paint job if the bricks are in bad shape. Painting can make these issues worse by sealing the brick, allowing moisture to fester, and making it difficult (if not impossible) to repair the mortar. Hassen says "When painting a brick fireplace, the most important steps are in the prep work! Make sure the brick is in good condition, and if there are small cracks, you can fill these with acrylic caulk."
Painting a brick fireplace can be a fun weekend project if you have the right paint. And if you'd rather have a pro do it for you, we can help. Get a free quote, sample PPG paint colors, and read our customer reviews. We're only happy when our customers are happy.
---