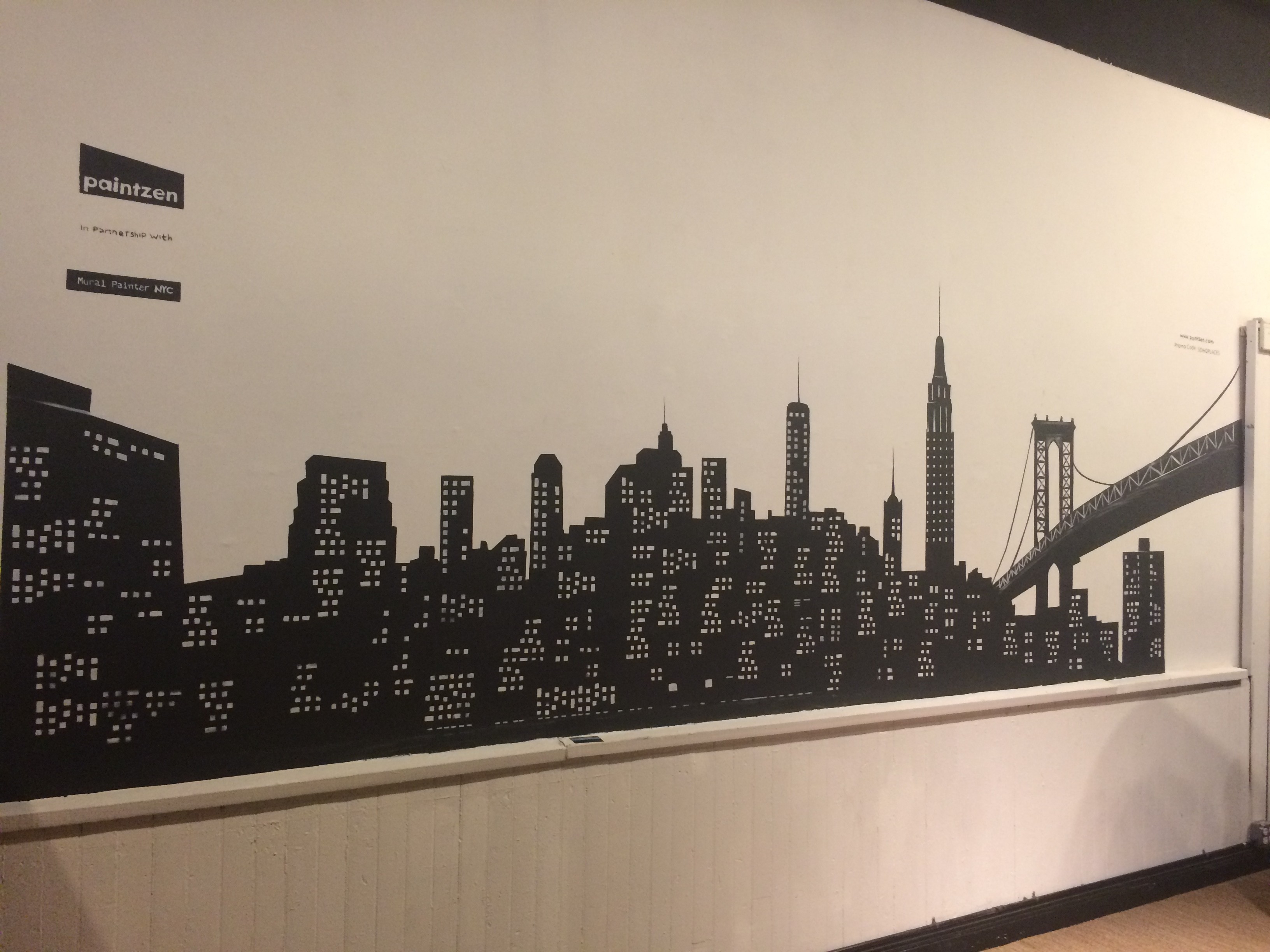 For those of us who live in big cities, finding a comfortable, quiet space to be productive can seem almost impossible. Local coffee shops are great starting points – but seats are not guaranteed, and you can't assume the noise level will be ideal. Share workspaces are great – but they're not cheap, and usually require at least a monthly commitment. Home offices are growing in popularity – but for obvious reasons, are not the best option for those hosting meetings, conducting interviews, or looking for social interaction and inspiration.
The Paintzen team recently connected with Virginie Glaenzer, an entrepreneur who was about to introduce a brand new concept to the downtown New York City scene! Her idea, recently launched as SoHo Places, is a unique solution for freelancers struggling to find a place to gather and work.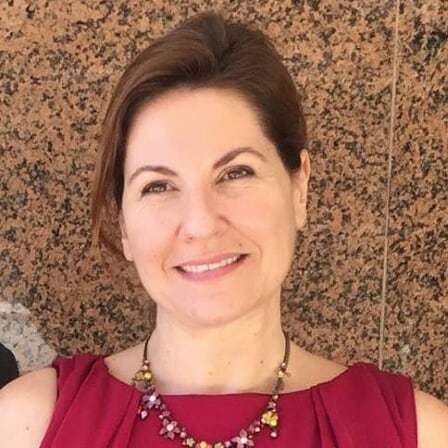 "When you are a freelancer, a sales professional, or just working from home, there are particular challenges when it comes to holding client meetings and working remotely: poor concentration, lack of privacy when working in noisy coffee shops or hotel lobbies, no guaranteed seating ahead of time, and outrageous fees for shared office space," Virginie explains. "SoHo Places is a simple concept: it is a quiet place in a storefront where you can reserve, by the hour, a comfortable seat for one to four people. For $5 to $6 an hour, you get complimentary coffee, high speed wifi, and more importantly, a reserved table and seat in a quiet place."
Virginie was born and raised in France, and moved to San Francisco in 1999. She co-founded and ran two different tech startups for ten years, and was involved in multiple other ventures during her time in the Bay Area. Eventually, she gradually shifted from sales to customer experience, which she became passionate about – and out of this new passion came the idea for SoHo Places. Her inspiration came from a book called I Am Keats, by Tom Asacker. It was about listening to an inner voice – and Virginie's was expressing a strong desire to create a environment for freelancers and remote workers that would help them stay focused and productive.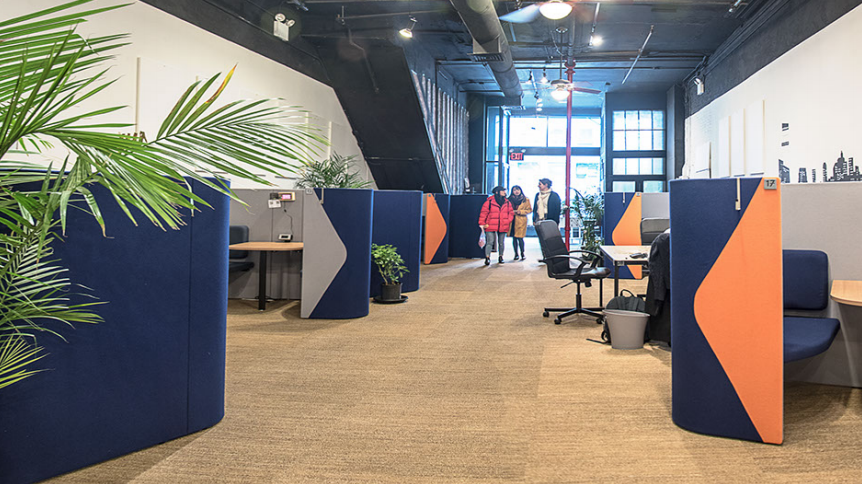 Virginie wanted this new evolution in shared space to be more than just seats. She wanted it to be a place where people could feel motivated and inspired. She began working with the Paintzen team to conceptualize a mural on one of the interior walls as a key focal point. "Part of the experience at SoHo Places is to feel a sense of focus and jumpstart creativity. Everything is designed to enhance that feeling: from the comfort of the seats, the sound masking technology, to the colors we chose." She wanted to get away from standard white walls and bring something unique and beautiful to the space.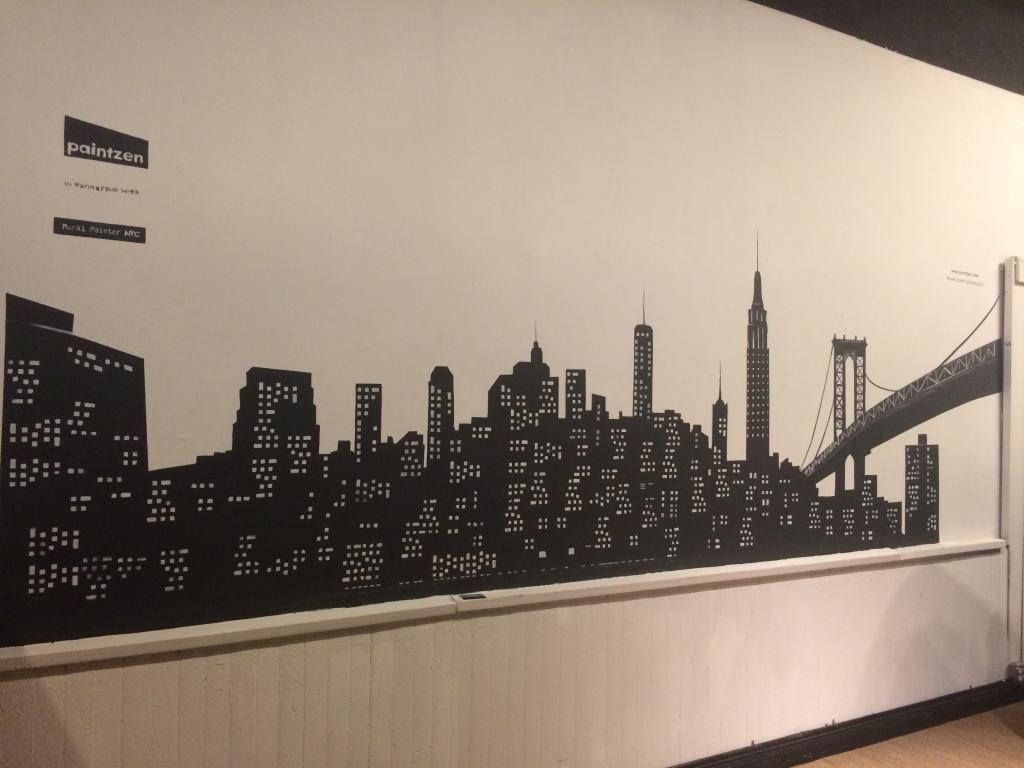 The final design was a shot of the New York City skyline. Virginie wanted to mirror the life and vivacity of downtown Manhattan, and with a sleek, black mural, she was able to bring some of the outside in. She told us, "Looking at the mural reminds you of when you arrived here in New York City for the first time." Virginie worked with our team of mural artists to bring her vision to life. Paired with her sound-cancelling seating booths, paintings from local artists hanging on the other walls, and the smell of fresh brewed coffee, this mural helps to create the perfect ambiance.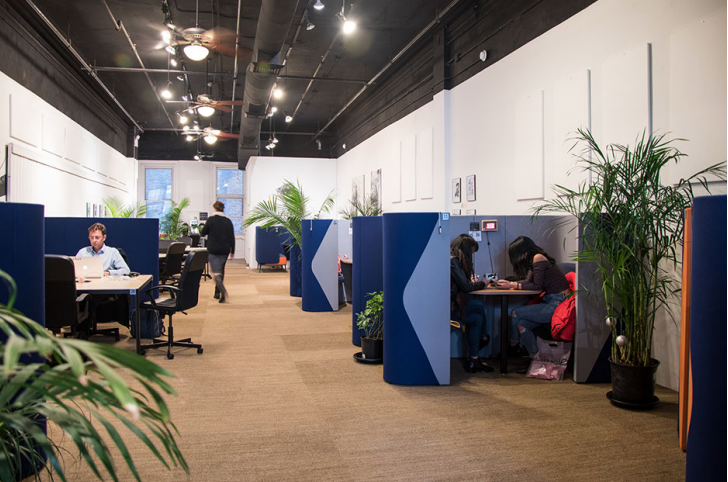 "The entire experience was extremely smooth, and I was very well guided," Virginie said about working with Paintzen. "I only had an image in my head, and both the team and the painters were able to capture the essence of my vision and create it." She describes the new space as feeling peaceful and relaxed while promoting focus and productivity. "We've been open for just a few days, and people are walking in, asking questions, eager to stay! They leave feeling accomplished, and more importantly, excited to come back."
Take a look at some photos of the hand-painted mural!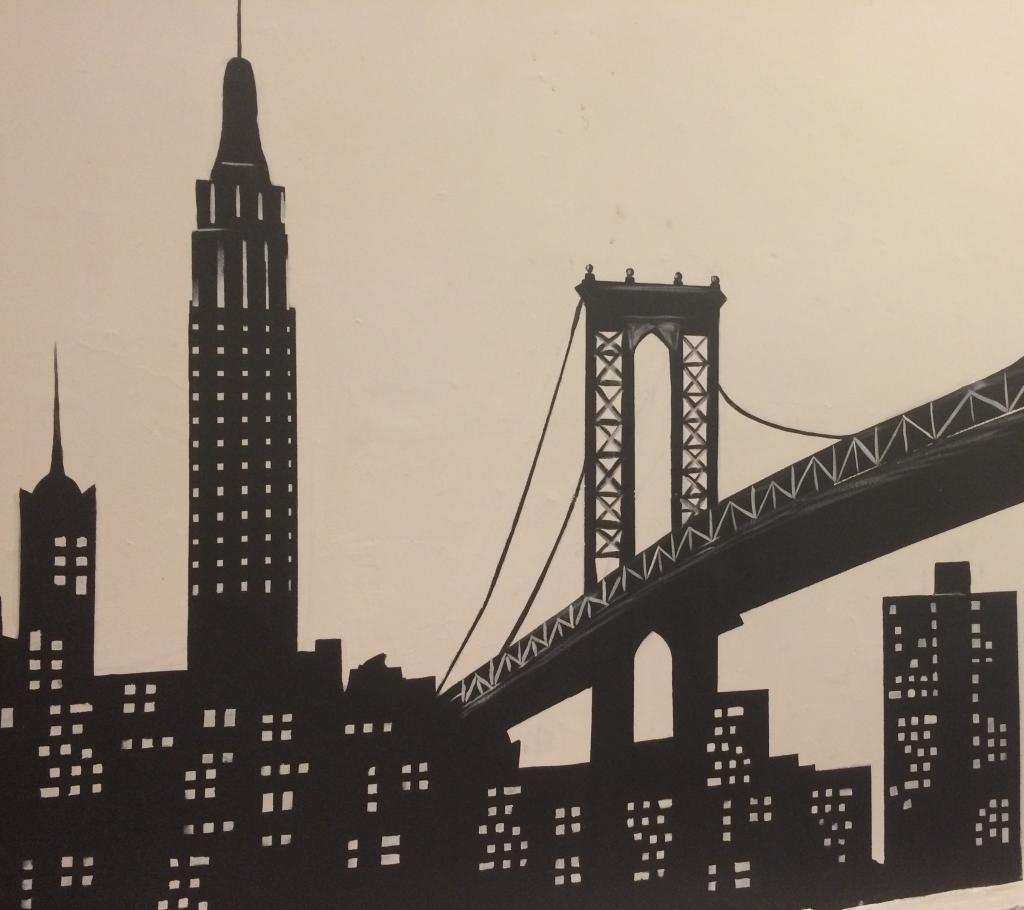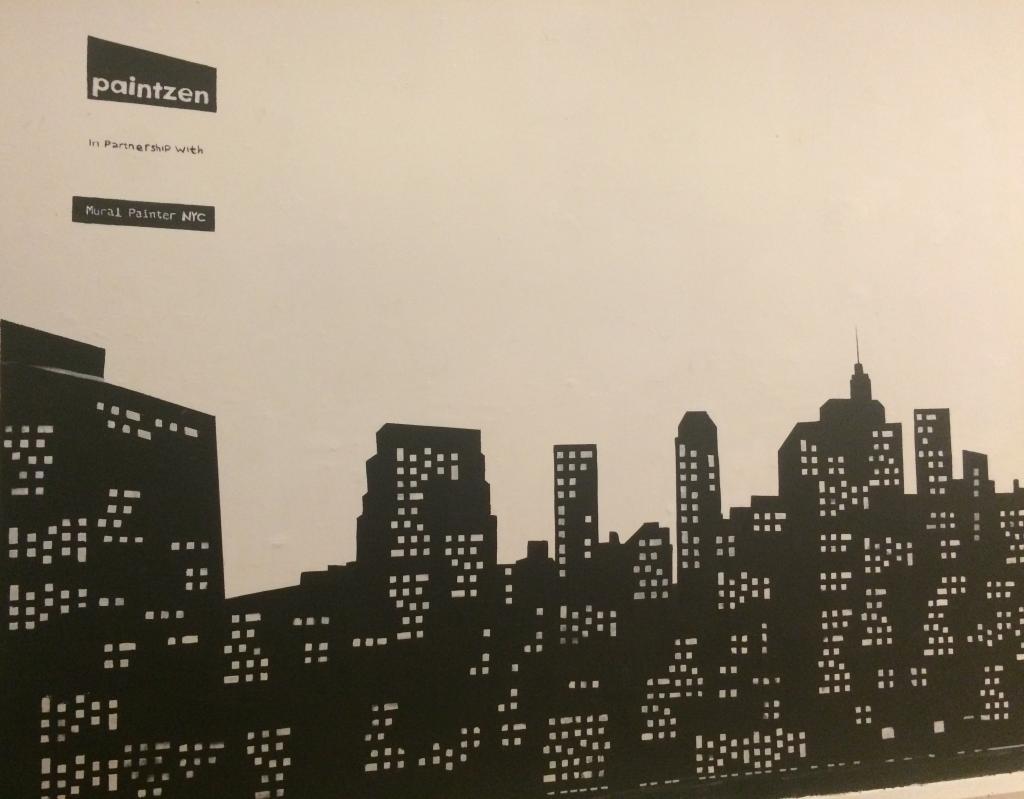 Want to see it in person? You're in luck! SoHo Places is hosting a launch party open to the public this Thursday, January 4th. Swing by (it's in SoHo, of course!), check out the completed space, and meet Virginie, as well as some of the Paintzen and Birch Coffee teams. Just RSVP here: https://sohoplaceslaunchparty.splashthat.com/
You can also reserve at seat at SoHo places via Facebook messenger. It's the perfect place to help keep those "Be more productive" resolutions in 2018. Book your seat here: facebook.com/sohoplaces/
Looking for something for your own home? Our mural artists can also create decorative wall art, faux finishes or logo decals in houses, apartments, and office spaces! Get more information about our mural and wall art services here.