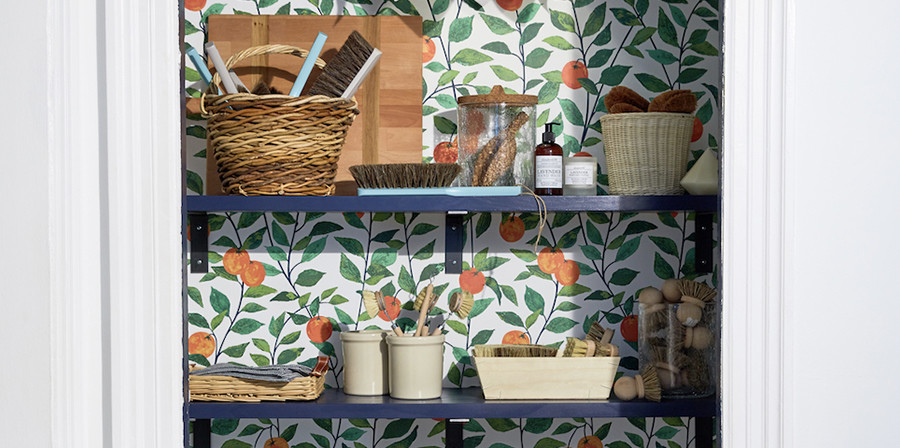 Closets. They can be the bane of your existence or a paean to your organization. They can also be simply beautiful. These ten closet decorating ideas may even inspire you to paint, wallpaper, and customize your own.
While this "after" shot makes this closet look expensive, in reality, the makeover only cost the homeowner $90 to redo. That included the fun speckled wallpaper lining the shelves, which is, by the way, an effortless way to customize a closet space.
If you're looking for closet decorating ideas, don't forget the ceiling. Painting it a watery color, like PPG's luscious Salal Leaves, will give your wardrobe the relaxing feel of a posh spa.
Even a small closet has room for a stool, giving you something to sit on while you tie your shoes. These thoughtful details can transform any closet from the place you get dressed in, to a place you enjoy being.
This narrow walk-in closet features wallpaper on two walls. Leaving the back wall, where the clothes hang, the same white as the shelves not only shows off the clothes, it makes the room feel clean and orderly.
Shirts, sweatshirts, and sweaters can eat up drawer space. But moving them to open shelves can mean slippery, toppling towers of clothes. Instead, organize them by type and fold them neatly into cubbies. Not only do the vertical walls keep them in place, folding them the same size pleases the eye.
Organizing a wardrobe by color and length makes it easy to find what you're looking for, even if your wardrobe is only 20 pieces, like this tiny, capsule wardrobe.
Not every room has a closet, but it's easy to fake one. Take a closet decorating tip from this space and use curtains the same color as the walls to divide the space. The drapes will blend in, letting the gaze travel freely through the space.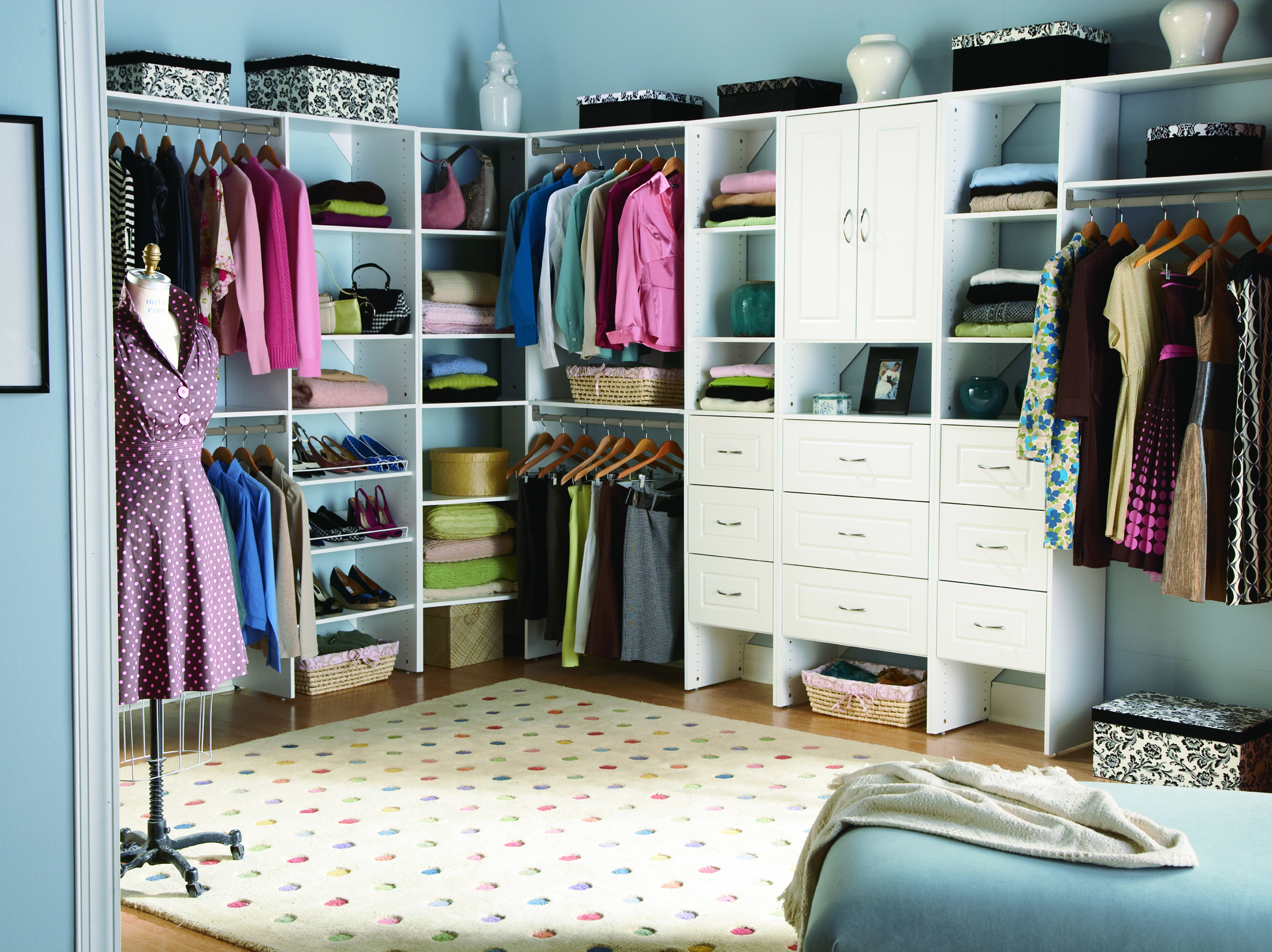 Who said closets have to be neutral? Paint yours a bright, bold color, like PPG's Montego Bay, and you may not need coffee in the morning again.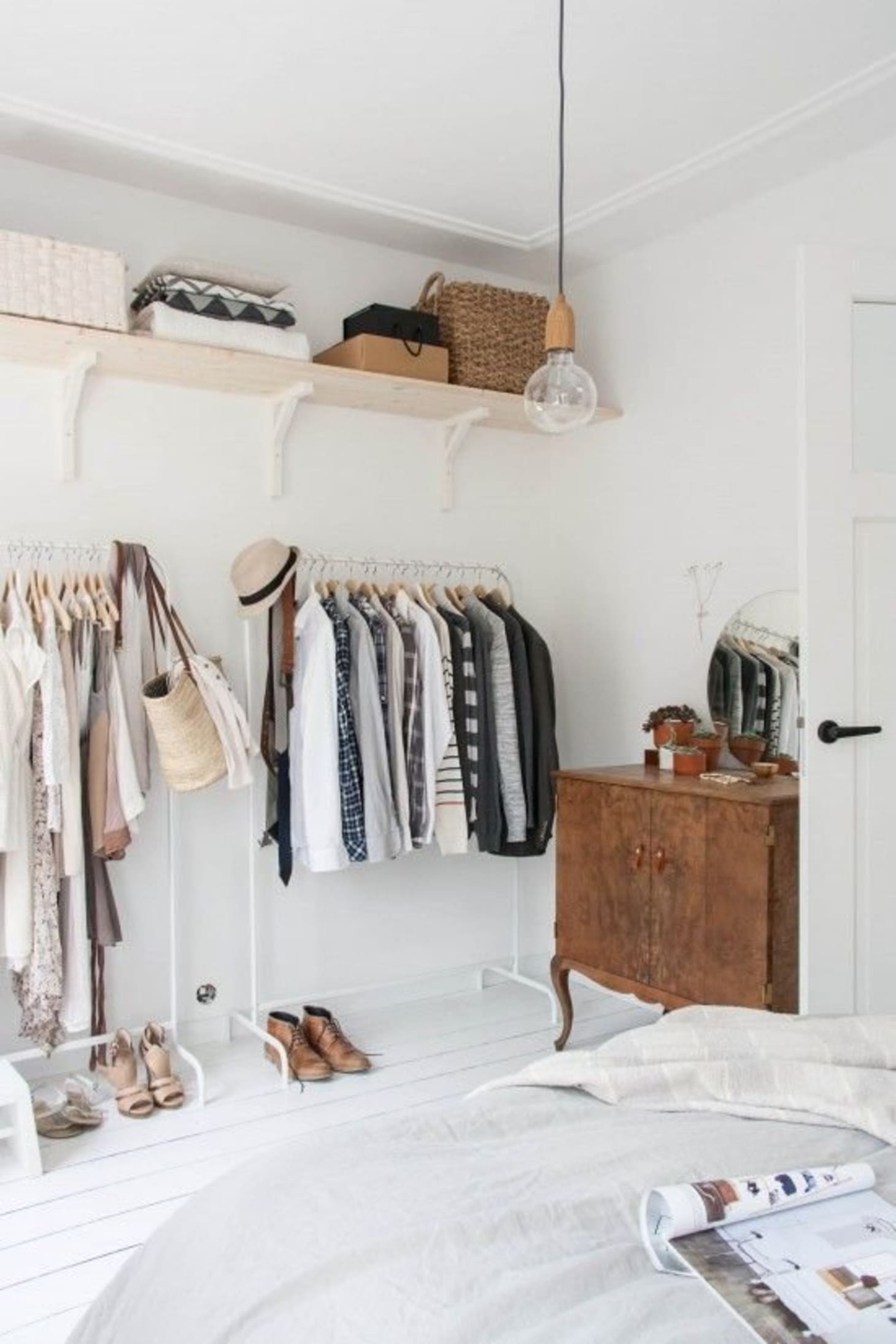 Add storage to an open room with a shelf mounted a few feet from the ceiling. There, you can stow things that are rarely used, without sacrificing floor space. And if you love minimalist design, try painting your floors white to match the walls, then topping the bed with a snowy comforter.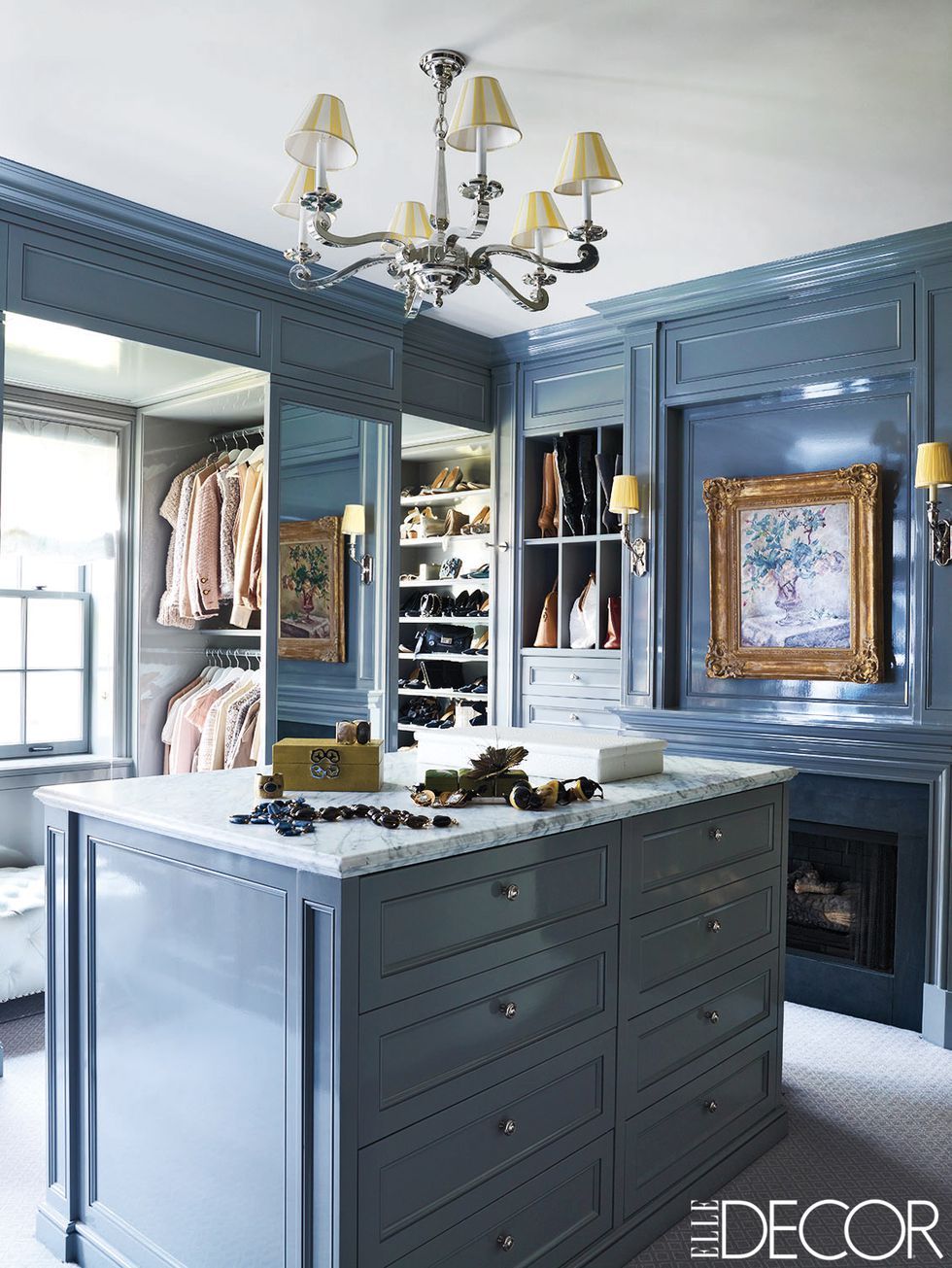 If your closet is big enough, add storage with an island rather than a chest of drawers or armoire. Paint the island the same color as the walls — a blue-gray like American Anthem is elegant and timeless — and you'll give the whole room a sleek, custom look.
Are you thinking about redoing your closet? Discover exciting new colors and order free color swatches at our Color Tool.