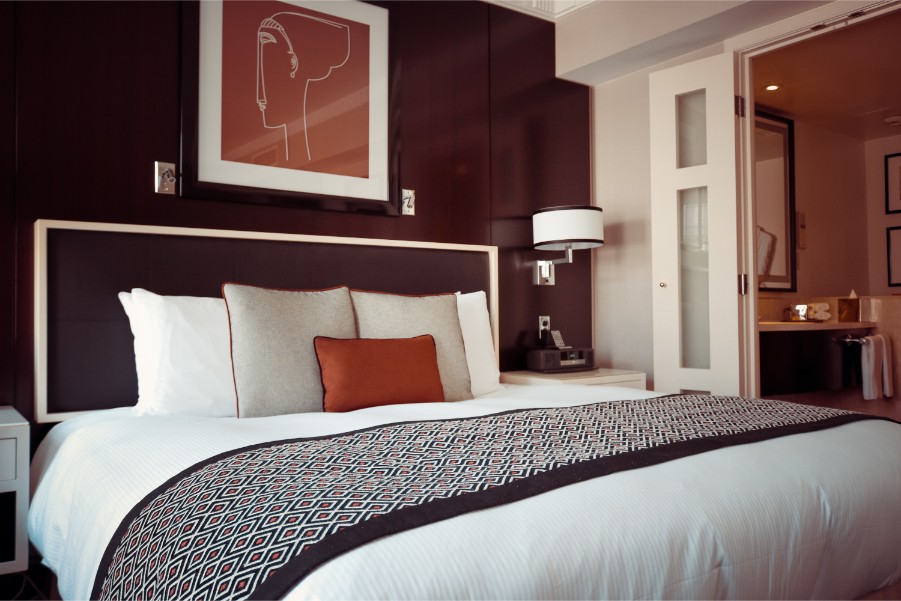 You deserve some eye candy. We've gathered a dozen beautiful rooms painted strawberry red or chocolate brown. One could even resemble a room in the most posh hotel you've ever seen.
Strawberry Red Rooms
We heart Chinese red, especially this ruddy, a red-orange version accented with a bit of black. Want to duplicate the look in your house? Try PPG Paints 'Blaze.'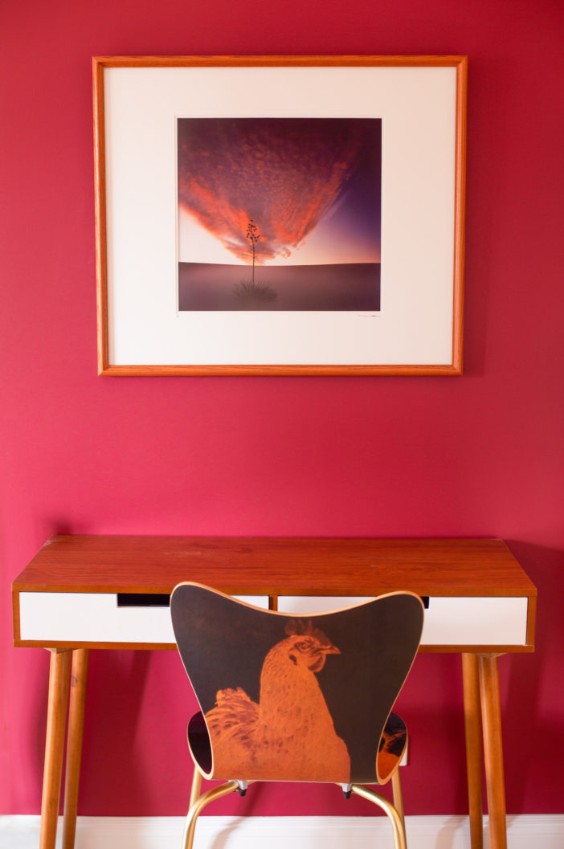 Sometimes a single, colorful element plays just the right note. One red rose, one perfect strawberry or one pretty, painted cupboard.
Red front doors are classic and look wonderful with neutrals, and are great in this colorful entryway. Red and beige stairs bring an aura of playful romance year-round.
This cozy bedroom is like a box of hand-dipped strawberries, swizzled in pink and covered in sprinkles.
Chocolate Brown Rooms
Kelly Wearstler's Regency period may have been more than 10 years ago, but this room still looks fresh today. The sinfully rich chocolate walls are part of the reason why.
If your Valentine's Day tastes run more toward a mug of hot chocolate with melty marshmallows, this living room is for you. It's as cozy and traditional as that warm mug — and just as reviving on a cold winter's day.
From the walls to the floor to the furnishings, this dining room is filled with chocolatey goodness.
This bedroom captures the feeling of a romantic night spent at the poshest hotel. Luxurious elements, sexy colors and glamorous furnishings work together to create a purely sensual room.
There's nothing like a box of chocolate-covered strawberries to heighten the senses. This year let yourself luxuriate in a dozen romantic, delicious rooms — you'll love yourself for it.
---